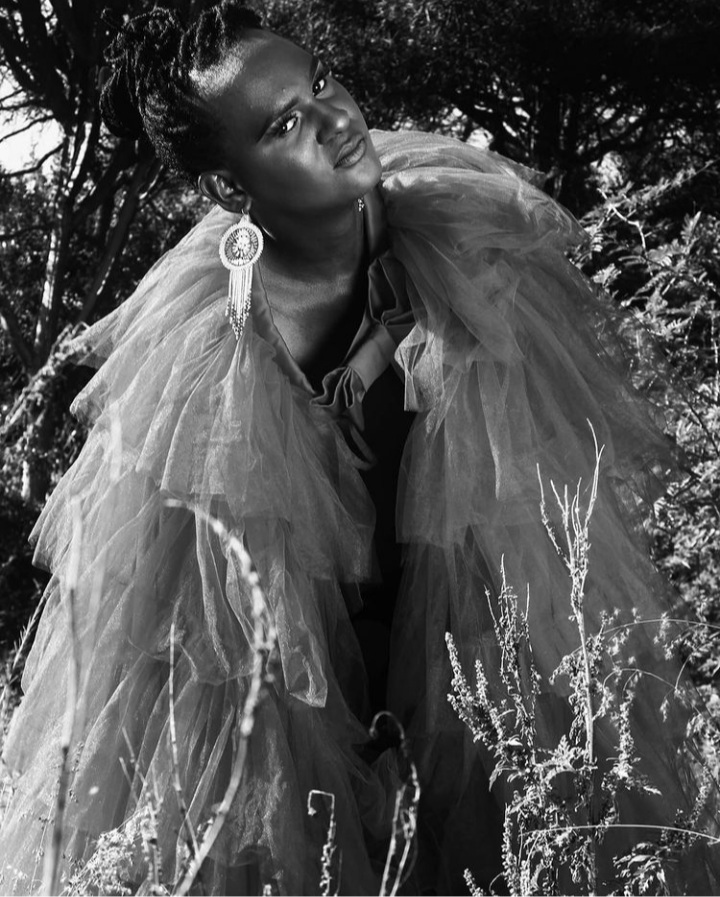 I just want to start by saying that I am very grateful for the fact that I am still alive.
I am very grateful for the fact that I am healthy, I am very grateful for the advancement that has been achieved in South Africa, particularly as it is 2021, because when I flash back to how things have been and how as we as the members of the LGBTQI+ have had to fight just to co-exist, is just crazy.
All my life I've had to battle with the concept of identity because when I was born, I was assigned male, and I was indirectly made to believe that I was male. This was through the ideologies and the paradigm of patriarchy and masculinity, and as I grew up and started to find myself in the adolescence stages, I began to question that. This led me to know how to reinvent myself and re-establish my identity throughout the years from identifying as a gay man and now I am in my transitioning process to become a fully fleshed woman. It has been a great, crazy process because during the journey that I have embarked on, there have been many difficult challenges and some of them I sometimes ask myself how made it, how I survived in a world where we are killed, in a world where we are discriminated against, in a world where we are not included, how does one really navigate themselves? I am thankful that we have people like Yaya Mavundla and myself, who are activists because in essence, we support one another and make the journey much more meaningful.
Speaking of PRIDE, Pride for me has been taken out of context, obviously in its inception historically it had a different purpose of its existence as compared to now, but I would say for me Pride is about visibility and it is about affirming our existence. I wish to see Pride becoming more of something that liberates us and develops us in terms of creating opportunities for the members of the LGBTIQ+ community in terms of entrepreneurship and arts & culture. I want to see it existing past that 1 week or that 1 month in a way that takes us to the next level. Yes, we are visible, quite often we get visible only on Pride, but what should happen afterwards? I also wish that Pride can pave a way for our African brothers and sisters, family members and communities who are still not enjoying the same liberty as ourselves since we are safe guarded by our constitution. As much as there are still challenges on the ground level at least on paper we are secured.
With that said, I just want to say I am grateful that we are still alive because it is very hard for us to keep alive, there's hate crimes, homophobic attacks, diseases/sicknesses as well as mental health which we are challenged by. I wish to see us moving forward as we begin to address the source and the scars that were inflicted on us by our family members and people whom we love.
Aluta Humbane is founder and CEO of Aluta Humbane Productions, she is a spiritual Afro-Soul musician, LGBTIQ+ & cultural activist, public speaker, photographer, writer and human.
IG/Twitter: @alutahumbane