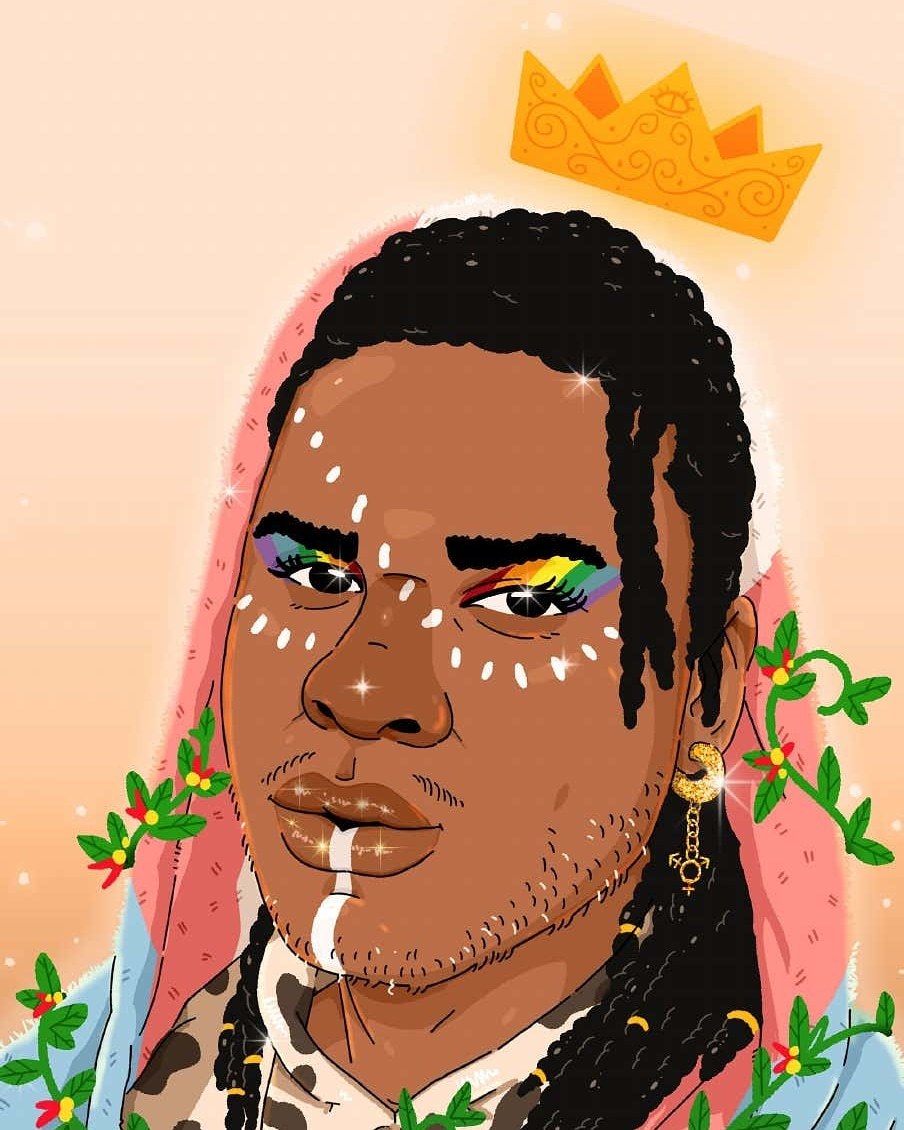 I am a 32-year-old gender diversity political activist based in Pietermaritzburg. For the longest time I was interested in political conversations and to have input in political topics. I silenced my views because I never related to any of the people who seemed to have a voice and a say. It is only just recently that I was equipped with skills and understanding of the importance of political activism to further expand the call against continues marginalization of the queer community.
In 2019 I got an opportunity to study LGBTQIA+ political leadership, this propelled me to really start looking at political spaces and to pave way for LGBTQIA+ advocacy work in these spaces. It has not been an easy journey and I had to really swallow my pride and forge a way to the call for political inclusion of the queer community. Understanding South African politics, one had to decide on which political party to join and thought it will be best to be a member of the African National Congress. I knew that it would come with major challenges, firstly I had to understand that the majority party is patriarchal in its formation, even women had to fight for their space in the party. Its only in the recent years that women have demanded 50% of representation and that is still hard to achieve.
It is over 26 years of democracy, yet our lived realities do not match that of the promise in our constitution. We are still waiting for the hate crimes bill to be processed in parliament so that those who perpetuate hate crimes against members of our community get proper sentencing. The trans community cannot access gender affirming healthcare services in KwaZulu Natal public hospitals and other parts of the country. We continue to see high Levels of school dropouts, unemployment, and lack of access to government opportunities. The private sector is progressing in its implementation of diversity and inclusion, but the public sector is dragging its feet. So, it is up to us to organize ourselves, understand politics of visibility and march forward in holding political leaders accountable to creating safe political spaces for our community.
In my political activism, I have met a lot of allies who seemed to understand our lived experiences but because of the much teaching one had to do and still needs to do, it may take time to bare fruits of the advocacy work. It is important again for the allies in political spaces to be wary of not imposing their heteronormative views but rather help in creating safe spaces in which the LGBTQIA+ political members may thrive in and set their own mandate. It is tough to volunteer my body to this activism, but I understand that it is work that will impact the next generation of queer South Africans. I understand the importance of the work I am doing along with other queer political activists and take the baton from a queer activist like Simon Nkoli. Ours is to move forward and to leave this world a better place for queer persons.
What is pride to me if I haven't seen a flood of queer identifying politicians filling up space in National Parliament and in provincial legislators working towards inclusionary policies that will speak to the intersecting issues we face as a community. For me, when that day comes, I will truly have pride. Take your vote seriously and remember to actively participate in political conversations with knowledge of the importance in championing queer political interests.