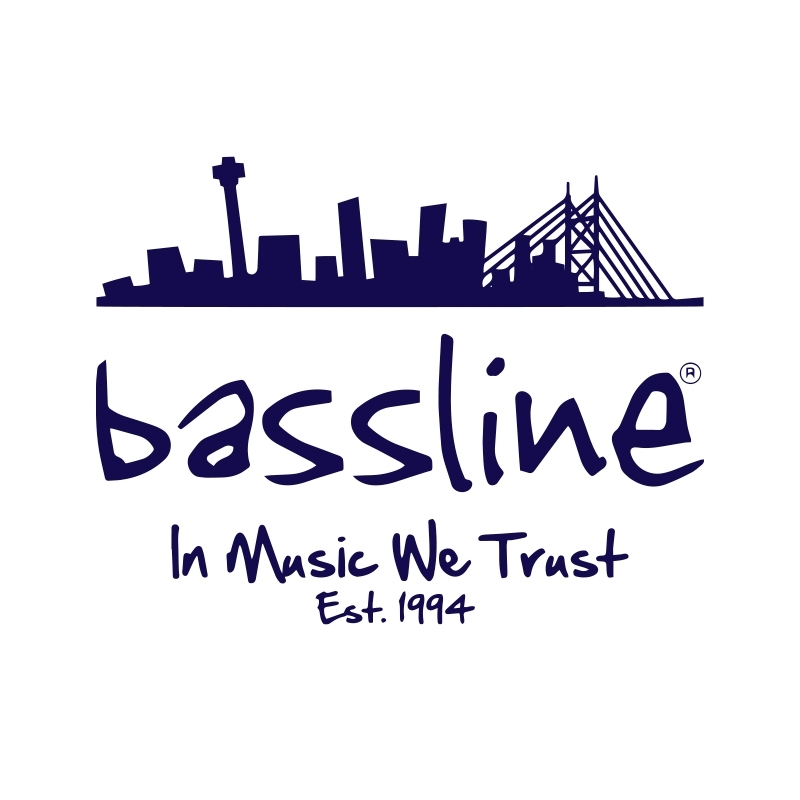 Bassline, in association with the leading pan-African music trade-event ACCES, is excited to present the Bassline Fest I AM HERE live music concert happening on 27th November 2021 at the iconic Constitution Hill in Johannesburg. This concert will be for a live audience (in-line with Covid regulations) and be streamed internationally with Bassline's festival partners.
The headline artists are South African legend Thandiswa Mazwai and Zambia born Australia based Sampa The Great, who has been impacting globally with her latest albums and shows. Also billed are SA hip hop stalwart Stogie T, Lesotho's Morena Leraba, Laliboi and Ikati Esengxoweni from South Africa and Moonga K from Zambia/Botswana. Tickets are R400 on Howler.
Bassline Fest is excited to announce the I AM HERE concert with the 4th Music In Africa Conference For Collaborations, Exchange and Showcases (ACCES), as their official Festival Partner. "ACCES is a pan-African trade event for music industry players to exchange ideas, discover new talent and create business linkages. ACCES is held in a different African city every year, attracting active music industry players from across the globe. This year is Johannesburg's turn. " Says concert organizer Brad Holmes of Bassline. "
Register for ACCES at www.musicinafrica.net/acces.
ACCES is organised by the Music In Africa Foundation, a non-profit and pan-African organisation, in partnership with Siemens Stiftung, Goethe-Institute and Reeperbahn Festival International – one of Europe's largest club festivals.
Featuring international speakers, networkers and showcasing artists, ACCES will offer a strong programme that includes industry talks, pitch and networking sessions, workshops, music performances and exhibitions with delegates from over 40 countries. This year ACCES and Reeperbahn Festival will present exciting live acts from across Africa over three days (25 – 27 November). On the last day ACCES will join forces with Bassline to offer a truly memorable pan-African event.
Holmes emphasises that the performances are happening as a result of the support of a number of different organizations, "Sampa The Great's performance at the Bassline Fest is made possible by the Reeperbahn Festival. SAKIFO Festival is supporting StogieT's performance in keeping with the long relationship with Bassline Fest, sharing talent & industry experience. StogieT will be presenting his craft with the support of an all-star jazz quartet; Shane Cooper on bass & electric guitar, Bokani Dyer on keys/piano, multi-instrumentalist Clement Carr, Justin Badenhorst on drums and additional vocals by BONJ"
Eddie Hatidye, Music In Africa Director says "The Bassline team has for many years championed the celebration and discovery of African talent. We at the Music In Africa Foundation are delighted to finally have the opportunity to join forces with Bassline with the goal to produce a memorable event. Holmes explains that this latest Bassline Live show case is a continuation of work his organisation has engaged in to keep music alive over the trying times of Covid 19. "I AM HERE is the middle part of a two-year project titled "From Lockdown to Live" An African Music Journey. This project spans the whole of the pandemic period from 2020 to 2022 and consists of I AM HOME; I AM HERE & I AM LIVE.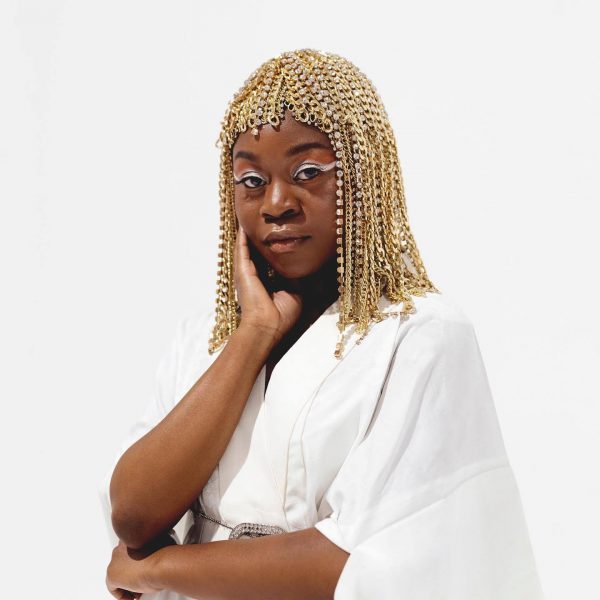 I AM HOME broadcast earlier this year was a hugely successful hybrid project resulting in a Bassline presented & made for TV, live music special, I AM HOME. Which featuring a host of African music artists from across the African Continent. Some artists were filmed live at the Bassline Live at The Lyric Returns, 3 concerts in May 2021 series with a host of burgeoning and established artists. This series was made possible by the NAC's PESP stimulus package. In I AM HOME audience got to see Sampa The Great in a pre-recoded studio set, this as a precursor and a tantaliser for audiences to now see her in the flesh live on stage at the Bassline Fest I AM HERE."
Follow Bassline on Twitter & Instagram, like Bassline on Facebook and subscribe to our mailing list.
Register for ACCES at www.musicinafrica.net/acces
ARTIST BIOS
SAMPA THE GREAT
Sampa The Great (Sampa Tembo) is a poet and singer-songwriter. Expressing herself through music, poetry, and visual art, Sampa captures listeners with thought provoking words, while encouraging people to enjoy the simplicity of creativity.
The rise of Sampa The Great has been spectacular to watch. Having previously released two mixtapes in The Great Mixtape (2015) and Birds And The BEE9 (2017), the Zambian-born, Botswana-raised and now Melbourne based artist shared her debut album The Return, in 2019.
The Return sees Sampa delve into conversations of freedom, expression, heritage, and displacement that have filled a four-year journey towards finding home within herself. It is a walk beyond her journey to self-discovery, rather a formative climb to enlightenment and contentment fuelled by her experiences as an in Australia and the physical, spiritual, and cultural influences of her ancestors and birthplace inZambia.
Mixed predominantly by Stones Throw's Jonwayne and BoyBetterKnow' s go-to engineer MsM and
Andrei Eremin (Grammy Nominated Engineer). The Return blends hip-hop, neo-soul, gospel, afrobeat and jazz and features productions by Silentjay, Kwes Darko (Slowthai) and Clever Austin (Perrin Moss of Hiatus Kaiyote) as well as collaborations with Ecca Vandal, Blue Lab Beats, Jazz-collective Steam Down and many more.
Released on Ninja Tune, The Return, its debut single "Final Form" and the live show have seen Sampa The Great awarded many accolades, including an ARIA for Best Hip Hop Release, two at both the Music Victoria Awards and National Live Music Award.
Alongside her industry praise, The Return found radio support with international heavyweights like Zane Lowe, Ebro Darden (Beats 1) and Annie Mac (BBC Radio 1). Elsewhere, the record was supported heavily by NPR, KCRW and peaked at No.1 on the US College Radio Charts, as well as all Australian community radio, Triple J and Double J. While receiving love from the likes of The Guardian, NPR, Pitchfork, The FADER, Billboard, OkayAfrica and countless others, Sampa also made her European TV debut, opening series 54 of Later with Jools Holland, performing her standout singles "OMG", "Freedom" and "Final Form".
The fruits of Sampa The Great's back catalogue has accumulated over 33 million collective streams since her 2015 breakout The Great Mixtape, which was described by OkayPlayer as "an adventurous young mind-pushing out against all boundaries". Following that, Sampa released her HERoes EP and HERoes Act 2 EP, the latter being a collaboration with Estelle, Rahki and Red Bull Sound Select. Her second long-form release, Birds And The BEE9 - produced by Silentjay, Kwes Darko and Sensible J (REMI) - was defined by The Observer as an album in which "categories dissolve around her", won the Australian Music Prize as Best Album Of 2017 and received support from NPR, Clash, OkayAfrica, Bandcamp, XLR8R, Complex, Noisey, Huffington Post, Gal Dem, The Guardian and more.
In 2018, Sampa ended the year with her independently released single "Energy", which premiered via Zane Lowe's show on Apple Music's Beats 1 and has over 2.6M YouTube views to date. To date, Sampa has 33.5M+ combined streams and over 571k monthly Spotify listeners of which the UK and Australia are her #1 territories.
Entertaining audiences across the globe, Sampa has won a wave of adoring fans with her live shows.
She's recently wrapped a sold out Australian and European tour of The Return and performed at some of the most iconic festivals in the world, including Glastonbury, Splendour in the Grass, Laneway, Sugar Mountain, Vivid Live, Dark Mofo, Love Supreme Jazz Festival, Down The Rabbit Hole and more.
Keeping in the company of greatness, she has supported the biggest names in music including Burna Boy, Kendrick Lamar, Ms Lauryn Hill, Thundercat, Hiatus Kaiyote, Ibeyi and Little Simz.
Sampa The Great has a penchant for poetry and weaves lyrical mazes with her verses, drawing listeners into a lush, imaginative world. Her music bonds from spoken word to rap, with stops at psychedelic and blues along the way; it's the sound of an adventurous young mind pushing out against all boundaries.
Watch: OMG (Official Video): https://www.youtube.com/watch?v=XdF2wXc3LuM

Final Form (Official Video): https://www.youtube.com/watch?v=H2lvgKDpiSA

Listen:
https://sampathegreat.bandcamp.com/
https://soundcloud.com/sampa-tembo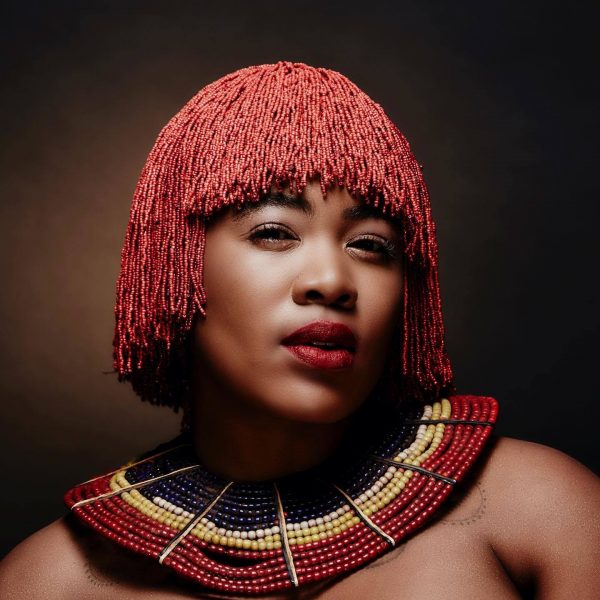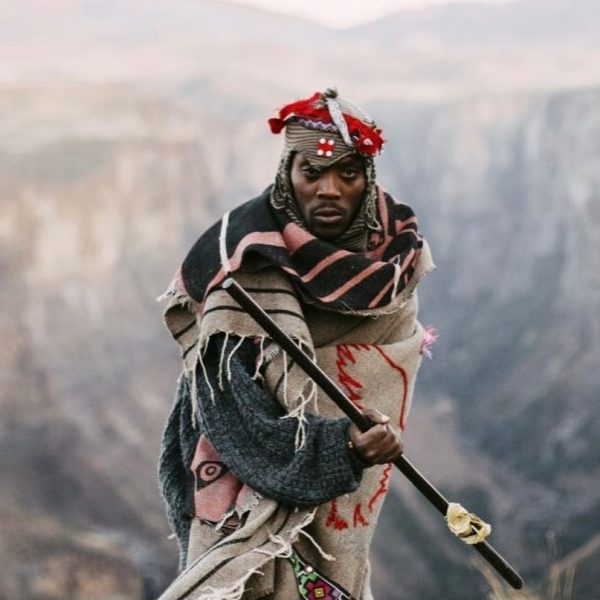 THANDISWA

Thandiswa is one of the most influential South African Musicians of this generation. She began her career in 1998 with Bongo Maffin, one of the pioneering bands of Kwaito. After 6 award−winning albums with Bongo Maffin she ventured onto a solo career. Zabalaza (2004), her debut project, reached double platinum status and won numerous awards and her critically acclaimed second album 'Ibokwe' (2009) reached gold status in the first few weeks of its release. Her third solo studio album is Belede (2016) is a collection of reinterpretations of legendary South African Jazz and protest anthems from the 1950s and 1960s. Thandiswa's selection is inspired by the music she listened to whilst growing up and her reframing of these classics serves as commentary on South Africa's contemporary political landscape.
Thandiswa's music travels through the village into the ghetto and raises the roof in the city. Her compositions today include traditional Xhosa rhythms, mbaqanga, reggae, kwaito, house, funk, and jazz. Through this, she straddles the urban and the rural, effortlessly melding the traditional with the modern. It is with this spirit that Thandiswa has performed all over the world at venues including: the FIFA 2010 World Cup Opening Ceremony, the Apollo Theatre, Radio City Hall, Womex, The Cannes Film Festival, Africa Express, and BBC World Music Awards. The Guardian referred to Thandiswa as "South Africa's finest female contemporary singer."
MORENA LERABA
Over the past six years, Morena Leraba has emerged as the flagbearer of a remodelled
Lesotho sound through a brace of collaborations, live performances, and singles. Now, Leraba is poised to take that sound to an even wider global audience, with a full- length solo record in the works that will provide a showcase for his singular sound.
As heard on songs like "Mpuli", and "Impepho", Leraba's music mixes homegrown, traditional Famo-inspired vocals with electronic music, dub, and echoes of hip hop, to create a psychedelic and entrancing sound that is still evolving.
Writing in 2017, journalist Kwanele Sosibo said Leraba "has the air of a musical nomad in search of a new identity but with the vaults of history to mine from". Those vaults of history include Famo – a sub-genre of traditional Sesotho music based on the accordion and originating from Lesotho's long-standing encounter with South Africa's migrant labour system.
In an affirmation of his continued impact on the international stage, Leraba has several key live performances. Among these is showcasing - with nine other African artists – at the SXSW Festival 2020 in Austin, Texas in March, as well playing at Philharmonie de Paris Afro-Futurism in Paris.
In creating his solo work, Leraba will be building off the stellar contributions he made to recent recordings. One of these was with BLK JKS on their late 2019 single "Harare" where, in a display of his musical gifts, Leraba contributed both vocals and lyrics to the track. The lyrics came naturally," says Leraba. "The whole migration thing, people tell you what they go through working in South Africa without proper documentation. It' s a big topic in the famo scene." His voice also provides the spiritual roots for "Johannesburg", the first single off Africa Express's 2019 record, EGOLI – a song that also features Sibot, Radio 123, and Gruff Rhys (Super Furry Animals).
Until now, much of the mystique surrounding Leraba stems from his roots in Lesotho, a
mountainous country that is enclaved within South Africa. Like most of his countrymen, he spent much of his youth working as a shepherd (in the village of Ha Nchela), taking
inspiration from the solitude that tending animals brings.
"If you're from Lesotho, being a shepherd is a common thing," he says. "Growing up I was a shepherd, but I also went to school and then university." Still, the experience remains
pivotal. "Being alone in the mountains you create your own stories every day, and I
developed an awesome communication with nature and animals."
For Leraba, retaining deeply sunk roots in Lesotho is more than sentimentality: it's the stuff of his creative life. "These are memories of old and here lies our strange truths - stories from our grandmothers, of underworld waters, villages and other-worldly beings - and you have seen this before (arcane ways of our people). Our futurism - old riddles have become
new."
Leraba made his first appearance on the international scene in 2014 when he was featured on the song "Do You Know Know Lesotho" by a Cape Town/German band, The Freerangers. The single "Bojete" followed which earned the attention of Brooklyn-based producer, Kashaka, leading to a collaboration on the song "Lithebera.
Alongside BLK JKS (who have also featured him as a guest during live performances over the past few years), Spoek Mathambo has also championed Leraba's talent and, in 2017, he played Banlieues Bleues Jazz Festival - Paris as MMathamb's guest artist. Other high-profile solo performances have included AFROPUNK Joburg (2017 and 2019), MTN Bushfire Festival (2019) and Oslo World Festival (2019).
Leraba is currently working with a live band that includes Thamsanqa Ngwenya (marimba and vocals) Bronwen Clacherty (percussions and vocals), Molaoa Resholofetse Mosola
(drums), Molefi Makananise (bass), Lebogang Edgar Dichabe (guitar) and Steven Hogg (synthesizers). As he moves into a bigger creative plane and prepares to record his debut record, this remarkable artist is driven by a need to reflect, in music, "… our other-worldly journeys—our spiritual transcendence".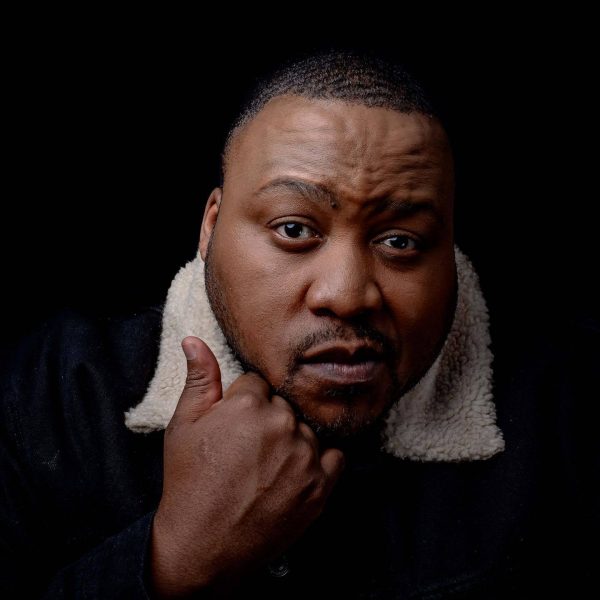 STOGIE T

In African hip hop terms Stogie T is a legend and bonafide O.G. With recording credits raging from Styles P, Immortal Technique, Saul Williams, battles on KOTD and tours across all five continents his global status is not one to be taken lightly. His vast experience in the culture has seen him win lyricist of the year twice at the South African hip hop awards and a monumental Sway In The Morning freestyle in 2018 that cemented his position as one of the best proponent of the lyricism in the game.
Starting with a stellar career as the lead man for the world traveled live outfit Tumi and the Volume and his various solo projects including an album with French production team Chinese Man and the Australian hip hop pioneer label Nuffsaid Records his outlook has always been intercontinental. It is however, in his latest iteration as Stogie T that the rapper has come into his own. His albums Stogie T and mixtape Honey and Pain as well as noteworthy features across the world have solidified his spot with the gorillas of the craft.
Largely drawing his inspiration from a family deeply emerged in the struggle for liberation in South Africa, today Stogie T is the true voice for black youth on the continent. Representing their frustrations, their pains, and their aspirational stories. Seen through the lens of South Africa's highs and lows his music muses on political instability, the newly won freedoms of the youth, and the shenanigans of the newly minted Africans down south.
Using cigars as his primary source of stimulus he reflects the craftsmanship and pure ingenuity that goes into building these novelties to mirror his own personal process of creating works that are both useful and entertaining to his audience.
MOONGA K
Zambian-born, Botswana-raised, Johannesburg-based MOONGA K. encompasses a myriad of sounds including R&B, soul, electronic and alternative in his music. Raised in a musical family — his father pursued reggae and his mother loved gospel, both parents giving him the space to find his own sound with multiple genres explored in the household. Moonga was inspired at the tender age of 14 to develop his songwriting further after hearing Frank Ocean's "American Wedding". He subsequently birthed his own take on Alternative Soul, taking an introspective deep dive into topics such as love in all its forms, depression, anxiety, and social justice issues. The latter is one he uses his platform to advance, in dealing with issues affecting minorities, more specifically women and children affected by gender-based violence. Having received a BA Hons in Sociology, Moonga's studies focused on how to bring awareness to the issues affecting young people, and his platform in music is used to create safe spaces for those marginalized, and those often misunderstood by the public. Moonga's soulful, honeyed tone finds a home in the intimate spaces of his 2017 six-track EP Free, a vivid fusion of introspective neo-soul, confessional alt-pop, and elements of traditional R&B, that was selected for the Apple Music New Artist Spotlight. His debut album, Wild Solace was hailed for its abilities to marry the smooth musings of indie rock rhythms to soulful piano drama, appearing on OkayAfrica's 2018 list of '15 Best South African Albums So Far'. Moonga was featured on Zakes Bantwini's 2019 single, "Freedom" showcasing the 24-year-old's versatility wonderfully, as a singer and songwriter who is not bound by genres.
He gets even more personal with the release of his 2020 record "an ode to growth, pt 1". This record, which provided for good lockdown listening, tells stories of his experience with unrequited love, and internal metamorphosis. After performing at several festivals like Rocking the Daisies, Oppikoppi, and Splashy Fen to name a few, Moonga retreats to the studio to engulf himself in creating amidst the pandemic that brought a hiatus to live shows globally. For the single tilted "Who's it gonna be?", he effortlessly and organically teams up with PHFAT and producer Greg Abrahams displaying the rad synergy of their collaboration. He then goes on further giving us a deeper understanding and appreciation of his creative intentions by teaming up with renowned South African director, Paul Ward, bringing this single to life in an Afro-futuristic emotion picture to much critical acclaim. In 2021 we are treated with a few single releases while we eagerly await his new body of work, due for release later the year. Here, Moonga gets "Candid" (titled the same) as he sets forth and continues his collaboration with producer, Greg Abrahams. In a world of uncertainty, MOONGA K. is preparing for and looking forward to bigger live shows with a solidified sound ready for the international stage.
LALIBOI
Meet LaliBoi
LaliBoi (meaning rural boy) real names 'Siphosenkosi Nkodlwane' isa South African lyricist; guitarist and trumpeter that fuses his ruralXhosa roots with his streetwise township flavour and has gone onto create one of the most exciting South African Hiphop releases, on his debut album 'Siyangaphi
Music Releases
LaliBoi a multi - talented vocalist and multi-instrumentalist worked in
collaboration with renowned producer Spoek Mathambo and created a
unique and vital blend of Hip-hop, Jazz and South African tribal music.
The Siyangaphi album colourfully expressed all the elements of South African Contemporary music and what makes it authentic and relevant maintaining a futuristic outlook.
Siyangaphi Hit Songs:
LaliBoi Emonti
LaliBoi Nomzamo
LaliBoi Mancane
To The World & Beyond
Sun-El Musician ft LaliBoi Umganiwami
Performances:
LaliBoi has performed at greatplatforms, his highlights as below also available online for viewing:
Blooming Sounds from Joburg 2020
Teka 360 Concert
Laliboi Live at Kippies
IKATI ESENGXOWENI
Hailing from the Eastern Cape, Ikati Esengxoweni, is a New Age, Afrofuturistic duo with isiXhosa folk leanings from South Africa. "Cat in the Sack". Is the rough translation of their name Ikati Esengxoweni, whose nucleus is the duo of composers Lark Wantu and Anam Manyati, two of the most productive talents to come out of South Africa of late.
Accompanied by electronic sounds influenced by several elements including indigenous instruments, violin, bass, guitar and drums, the voices of Wantu and Manyati open a torrent of sounds and rhythms that proudly wear the DNA of their continent." - Primavera Sound Newsletter 2018.
Upon their establishment in 2016, Ikati Esengxoweni, was handpicked by IMEXSA, Independent Music Exporters South Africa, to perform, network and attend business conferences specifically at Primavera and Midem in France in 2016. In 2018, the duo was specially requested by Primavera to return to Barcelona to perform at Primavera in 2018.
In December 2018, Ikati Esengxoweni won the Afro Punk Battle of the bands competition and in doing so were selected on the main stage at the APF in Johannesburg, alongside international artists like Thundercat, The Internet and Flying Lotus.
Afropunk, Johannesburg 2018. "Ikati Esengxoweni, has the potential to be one of the biggest Alternative bands globally." Karen Marie Mason – MD at Artist Launch, in the United States of America
"Ikati Esengxoweni, are legends in the making" Dawn Madolo - Department Of Sport, Recreation, Arts & Culture; Nelson Mandela Metro
"The Cradle Of Humankind", is the pair's current song in languages such as Bamba, Swahili & IsiXhosa, is released & distributed online by Content Connect Africa. Currently "The Cradle Of Humankind" is on all Digital Platforms, together with "Ting Ting" which can be found on the Lockdown Soundtrack, on Apple Music, Spotify as well as ALL Digital Platforms.
The duo has worked with BlackBrain Motion Pictures. Their unique sound featured as soundtracks to internationally acclaimed "Loving Thokoza" 2020, a movie currently screening on South Africa's DSTV Showmax. "Ookhokho Bethu" meaning "the ones that lived before us" was the song featured in the struggle movie. In 2017,2018, 2019 & 2020, South African, National Television channel, Dstv 1Magic & Mzansi Magic's, hit drama series, LOCKDOWN, featured, "Ting Ting", one of Ikati Esengxoweni's tracks, as a soundtrack in prison acting scenes in Season 2, 3,4 & 5 respectively.