Let's face it. I am a marked woman, but not everybody knows my name. 'Peaches' and 'Brown Sugar,' 'Sapphire' and 'Earth Mother', 'Aunty', 'Granny', 'God's Holy Fool', a 'Miss Ebony First," or 'Black Woman at the Podium': I describe a locus of confounded identities, a meeting ground of investments and privations in the national treasury of rhetorical wealth. My country needs me, and if I were not here, I would have to be invented.
Hortense J. Spillers, Mama's Baby, Papa's Maybe: An American Grammar Book (1987).
Bubblegum Club is pleased to present 12 seconds, Muofhe Manavhela's first solo exhibition on the continent! If you have been following the growth of Constitution Hill's most recent project – The Creative Uprising Creative Hub - you would have seen a recent article where we profiled this creative business as they took up their new residency at the home to creatives at Constitution Hill – The Transwerke Building. The team shared with us their newest exhibition at the Bubblegum Studio from artist Muofhe Manavhela.
"Some inheritances are not those of wealth, but rather, are legacies of loss returned to us in figures of ghosts stuck in purgatory attempting to make haunted houses out of people. In her essay titled Mama's Baby, Papa's Maybe: An American Grammar Book (1987), Hortense J. Spillers states that in order for her to "speak a truer word concerning [her]self", she must uncover herself from beneath the veils of meanings produced in and over time and inscribed by a specific H/historical order. An excavation of self that ushers in only the beginning of self-articulation for one who has been marked and made in the imagination of a racializing and racially gendered vocabulary (Spillers, 1987). A H/historical order which articulates the constructions that constitute what it means to be defined as human; what it means to be named from within; what it means to be named from without, and what place people occupy within society. An order that has named on and through flesh, who are the righteous and who are the wretched of the earth through "a conglomerate of socio-political relations."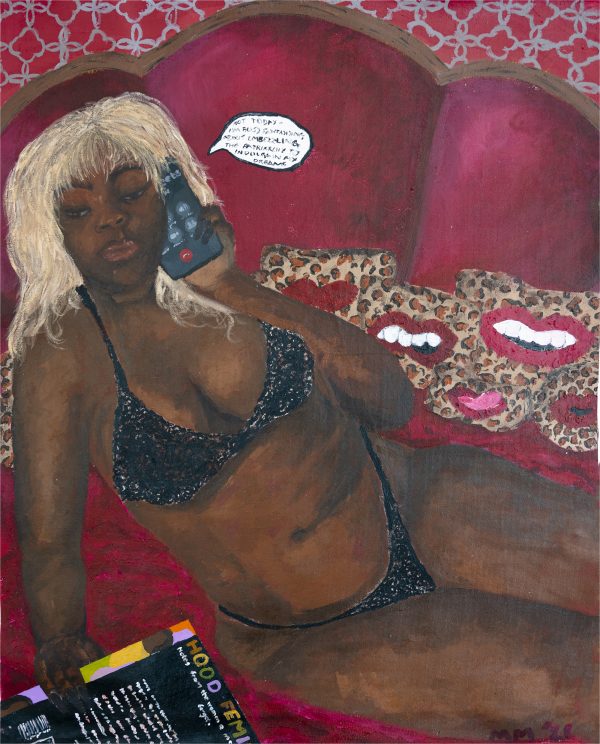 It is at the end of Hortense Spillers' thinking/theorising sentence that Bubblegum's current artist in residence, Muofhe Manavhela's exhibition 12 seconds is ushered in. With a practice and aesthetic rooted in excavating through painting, self-authored (re)presentations of self, fabricated by Black femmes within their intimate worlds. Manavhela draws inspiration from her own positionality and personal/embodied experience(s) as a Black woman and complicates through her work discourses of collective and individual identity, beauty, and struggle. Through medium and iconography, Manavhela also complicates and visually undoes the bleached-bone-white canon of art history through figuring genealogies of Dangerous Black women within intimate moments of Feminist Killjoy work rooted firmly within the current cultural and temporal zeitgeist — context becoming a companion of creation. As she thinks out loud:
"With this specific exhibition I was just thinking of context, the context of our time, the context of the kind of residency I'm doing. I just thought about all the [different] contexts that I am existing in right now with creating these works and I feel that depicting this carefree Black girl is what we need right now. We're growing as a country, as a nation, as the youth — so, this is kind of like the familiarity within our growth. I feel like there's a lot of struggle in growing; I'm going through a lot of struggle in growing and the validation of seeing something that I think or experience or want to experience — the validation of seeing it in art form is priceless." – Muofhe Manavhela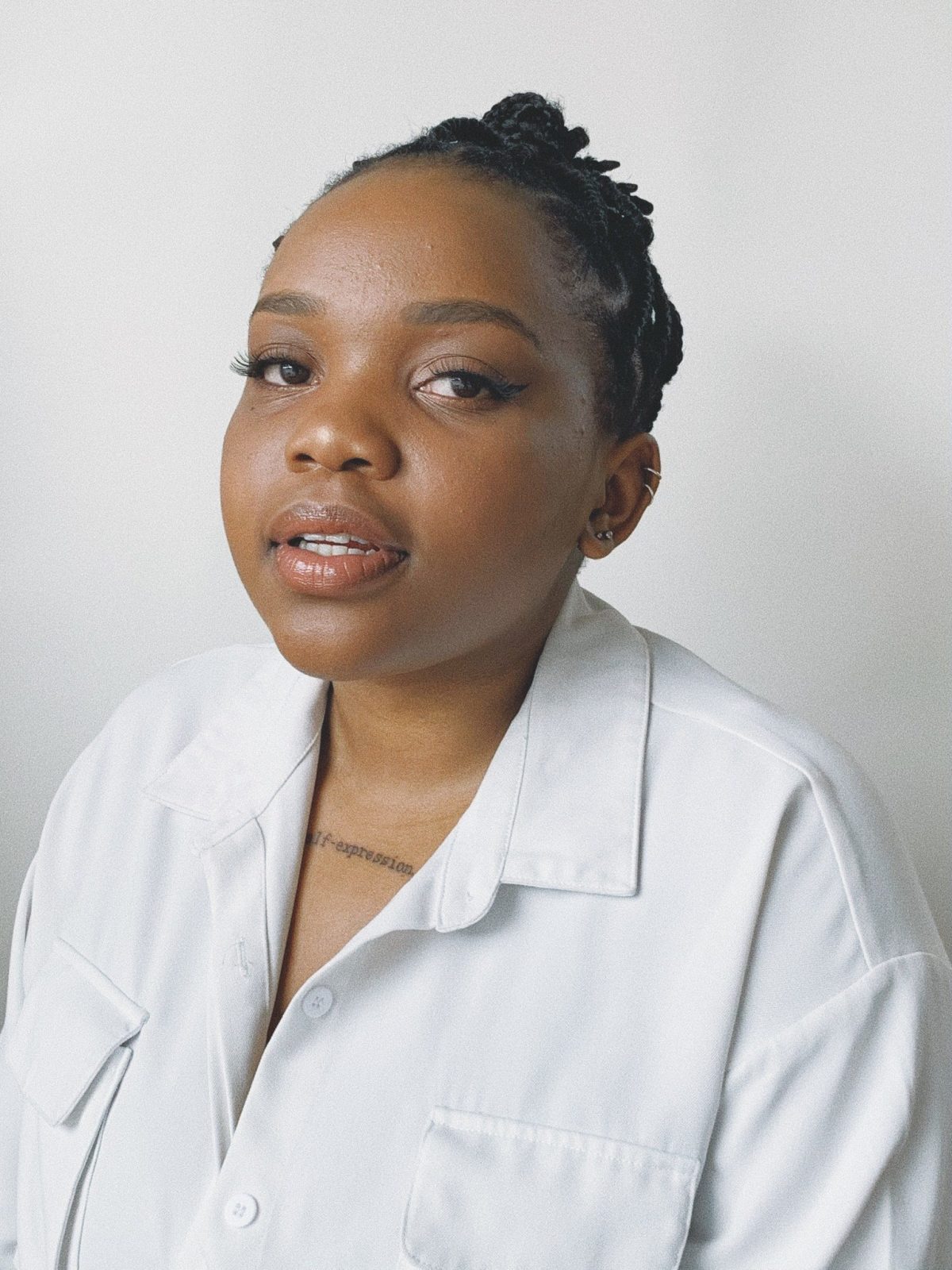 Muofhe Manavhela is a multi-disciplinary visual artist based in Johannesburg. Muofhe has taken her place as a social commentator by using her art to explore the positioning of Black women in the landscape of a society that underestimates them. Her work looks to deconstructing current and harmful narratives and reconstructing our perceptions of Black femmes and the space of Black womanhood. Manavhela takes advantage of the versatile mediums she works with to articulate themes of sexuality, gender, race and the body.
If you are a supporter of the arts and would like to learn more about this project and looking into adding to your collection, please contact:
Moipone Tlale
Contact e-mail - Moipone@Bubblegumclub.co.za