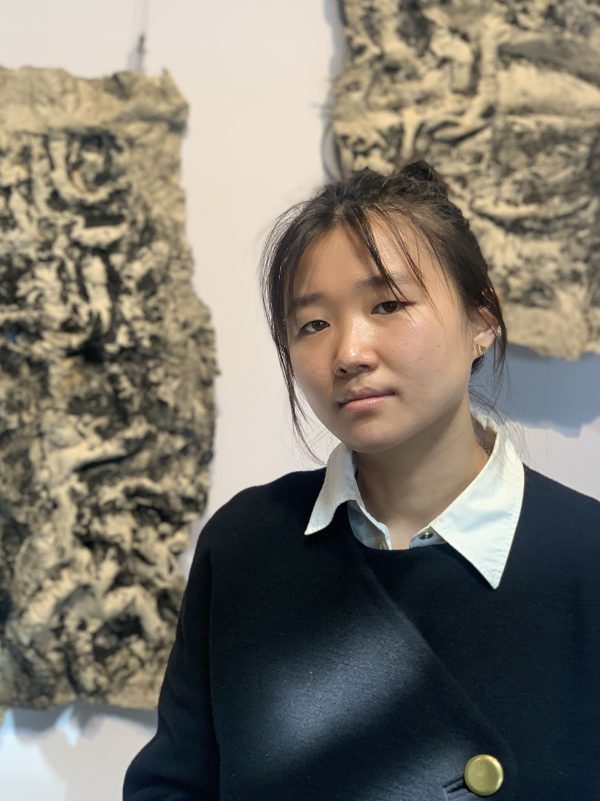 Rendering Realities; past, present and coming

How did a piece of ash still hold its shape and direct itself towards me? Is it a sign from something greater than me? Could it have been my ancestor? I have always been told that I am similar to my grandmother whom I have never met. Could it have been those who I never got to say goodbye to at their last moments? Or is it just by chance?
Tzung Hui, Lauren Lee
Fibre as DNA.
DNA with a rippling consciousness of its ancestral beginning(s) even as it has transmuted through its evolutionary phases — in contact with this world and those other multiverses — the entirety of space, time, matter, energy, and information. Rendering Realities; past, present and coming's scope of interrogation is moored in rhizomatic questioning, with roots reaching out across temporalities like a connecting network. The body of work created by Tzung Hui Lauren Lee through the residency for this exhibition begins with meditations on the body left behind in the physical and what it means within this sphere we are encapsulated in. We burn to live; we also burn to grieve. The grievances and the entities that support our being become dust and dust is the origin of all living things and everything that surrounds us. The remnants of the incineration float with it having its spirit burned off reaching the heavens, but the body remains on this world acting as a memory of what was.
The mediums/stages of a medium — pulp, paper, soot, soot transformed into ink — used in the making of Rendering Realities, both point towards a questioning of the past and present together and imbue the artworks with 3-dimensional meaning as the future is always implicated in pondering our pasts and presents. Through embodied creation, the mediums used by Tzung Hui Lauren Lee and the methodology of making her own paper become animated as more than medium and methodology; transfigured into agents of existential and spiritual questioning in communion with the symbology of clouds.
So, I [have] always understood this earth that we are in as a sphere with all the experiences everyone has had imparted into it. [These experiences] never escape out into space or anywhere. My interest in the idea of Qi (air or vital energy) is the same as my interest in noise; that noise never dies. When I am speaking, my frequency just gets lower and keeps travelling and I think especially growing up in Johannesburg and learning about the history of South Africa, it's quite an intense and emotionally charged history. I also think that history repeats itself each time, in a way, and [that] those histories get reverberated and carry on, especially in this sphere, which also changes the way air moves in a city.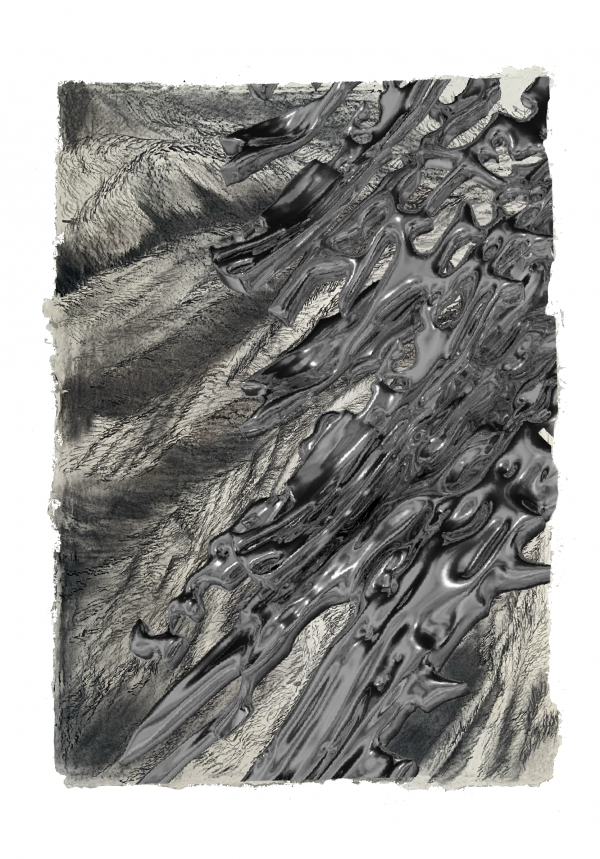 Used in the exhibition's title "rendering" speaks to the digital world-building space Lauren Lee's practice has begun engaging with through the residency, however, it also speaks to a more traditional understanding of the word as "a work of art or a performance that represents something". In this way the show also seeks to think through the drawings that make up the body of work for Rendering Realities; past, present and coming — and the process leading to their making — as performances (tangible and intangible) of realities; past, present and coming. There is a meditative method of poetics and symbology working to create a mythology of questioning woven throughout Rendering Realities; past, present and coming. Of thronging through histories and states of carbon atoms holding onto each other…floating, floating, floating, floating…until they land onto the ground or a hand that crumbles them disintegrating it even further.
ARTIST BIO
Tzung Hui Lauren Lee (b. 1998, Johannesburg) is a South African Chinese artist and a recent graduate of the BA Fine Art programme at the Wits School of Arts in Johannesburg. Her installation-based practice is embedded in processes of papermaking, calligraphy, sculpture, and is occupied with the translation of two-dimensional mark-making, such as writing to three-dimensional space. Lee is deeply influenced by aspects of Chinese philosophy and culture, including traditional Chinese folk art, which she draws on to investigate ideas around diaspora, identity and relationships between the past and the present.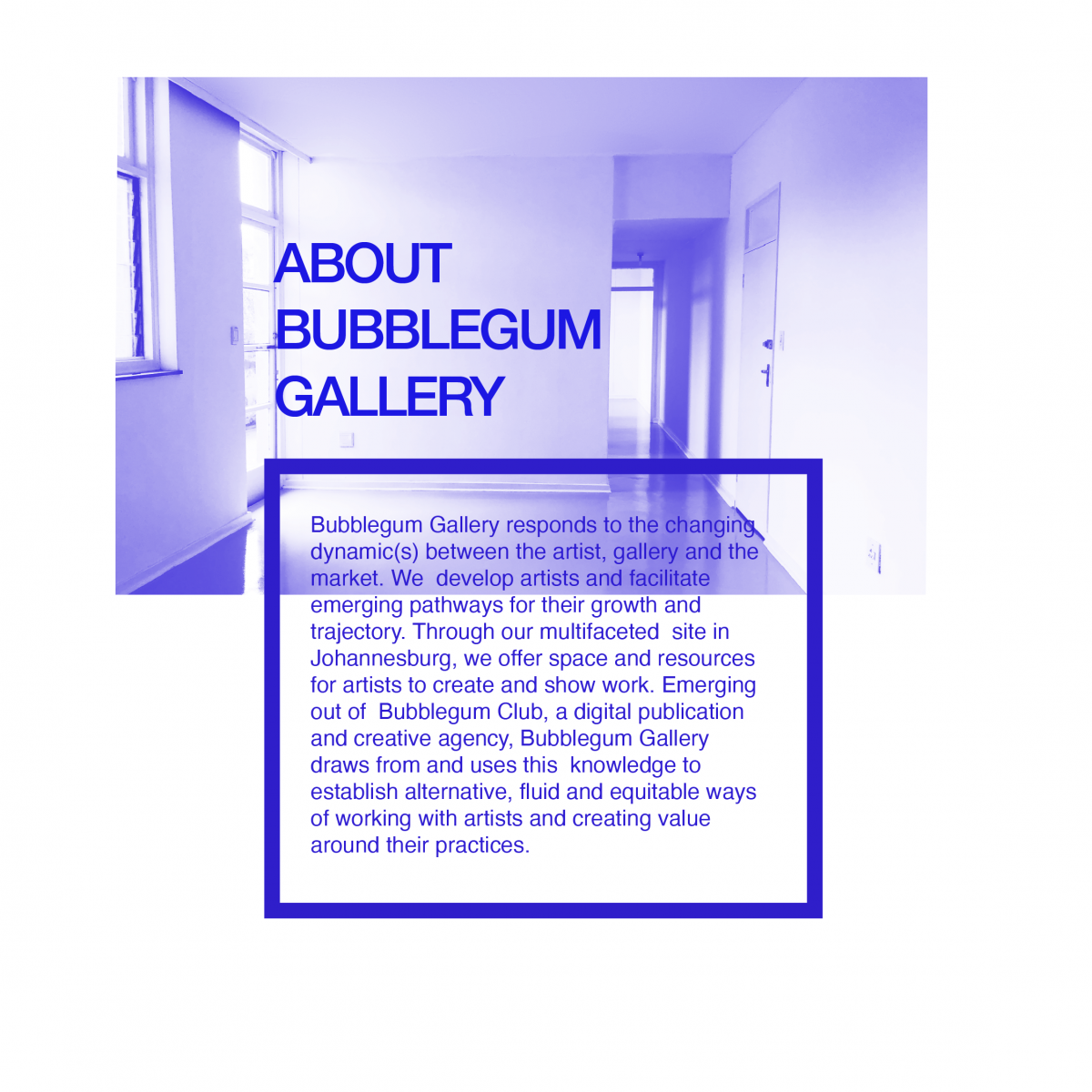 EXHIBITION INFO
Where: Bubblegum Gallery
Address: Sam Hancock St, Johannesburg, 200
Time: 11:00 - 15:00
When: Saturday, June 5, 2021
To book a viewing please email: moipone@bubblegumclub.co.za COVID-19 protocol will be in place.