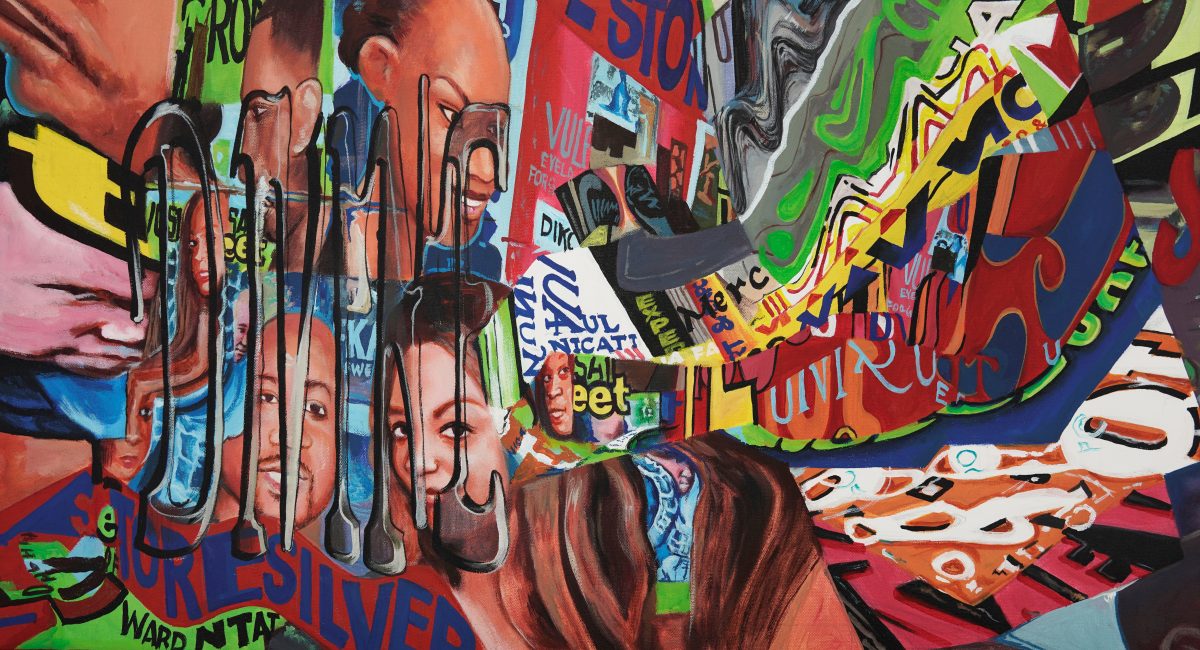 BubblegumClub is pleased to present genius productum; a Bubblegum Club show at our Gallery.
THE WHITE PUBE
In The Artist as Ethnographer (1995) — meant to evoke Walter Benjamin's The Author as Producer (1934) — there is an assumption Foster Hal speaks of where the site of artistic transformation is also one of political transformation, furthermore, it is always a site located elsewhere. Elsewhere, a thick space oozing with transformation, mobilising potential, imagination, and aesthetics — elsewhere as outside of the ordinary and thus spectacular. So, what does that make of here, of the regularly encountered distilled into the everyday? A thin space devoid of transformation, mobilising potential, imagination, and aesthetics? What about the magic of the mundane? genius productum, is our latest body of work informed by a practice positioned in the here of the everyday and not the there posited as spectacular — a daily bread practice textured with cultural, historical, and economic specificity. The works — both sculptural and painterly — find their material and thematic texturing from visual and semiotic imagery that signals towards, on one level: activities of commerce circulating within Joburg CBD, and on another level: already existing afro-modern visual language cultures/systems and new media aesthetics. The works forming the body of genius productum, seek to sit in critically playful conversation with how what we notice, comprehend and cognate, come to form invisible webs of a phenomenological instructive language. What possibilities of creative magic become fabulated when the ordinary is packaged/curated to be noticed, bore witness to, in a context of the extraordinary? And what might this turn or shift in noticing reveal about a people, a space and its psychosphere, its social relationships, H/histories, and imagination?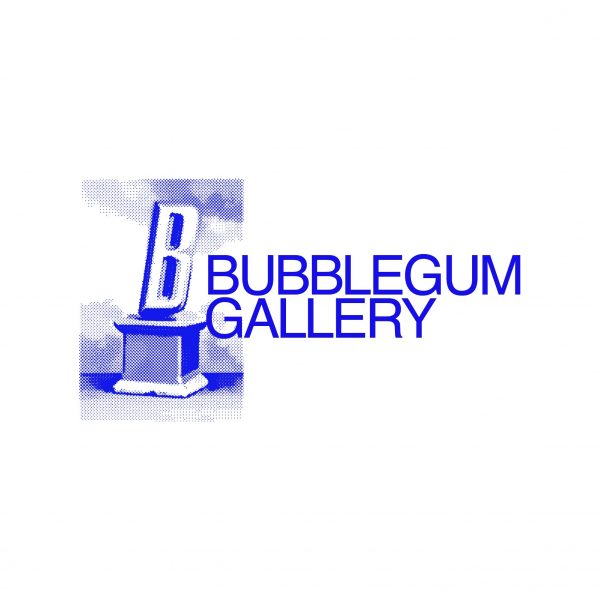 Sculpture? Product? Sign? Painting? With genius productum, comes knocking a question we've asked before — the question of what art is or what constitutes an artist? This time, perhaps, even more explicitly so, through removing the mythologising veil that conceals Capital's entanglement with Art. An invocation — through the works themselves and our practice — of THE WHITE PUBE'S sentiment that:
Art is this special and weird political substance. It has the ability to simultaneously criticise and affirm the capitalist system it exists within. This ability exists because art itself is like this split thing: both ~autonomous~, free wild cut loose from the capitalist shackles that hold it, a useless dead-end object that doesn't align with the primary function of capitalist institutions; and also, just like deeply dependent on the machinery of capitalism…and it is, functionally speaking, a commodity that the rich can trade for inflated speculative prices on an open unregulated market.
This question, becoming a double-edged sword when asked to ourselves, BubblegumClub, "cowboy and banker" because of our positionality as a company; a company that makes art; a collective that is organised as a company. Operating at the intersection of oppositional forces — oppositional industries, oppositional practices, oppositional intentions— an oppositional politics.
Letting the chips fall where they may with critical play, genius productum, explores the relationship between art and industry, art, and mass production. The work signalling at relationships of artistic production but also those of capital and commerce across class and racial lines. This transparent and porous process, signalling towards our own practice, and still asking "what moves at the centre of what holds the mythology in place and what oozes out when it leaks?" As society and its concerns have evolved, so too have the definitions, functions and (im)possibilities of form and production ascribed to art, as an institution, aesthetic modality and material object. Art, apparatus of bourgeois culture…creative sickle for the masses… both…neither? Genius productum, unfolds in the space of a practice fabulated while producing/making City Deep A Virtual Affect Practice — which used commercial signage found in the local, urban CBD to imagine alternate perspectives of the city. Reading and reusing street imagery to explore the desires and possibilities contained within the cityscape and advancing the notion of daily life as an artistic experience, a magic in and of the mundane.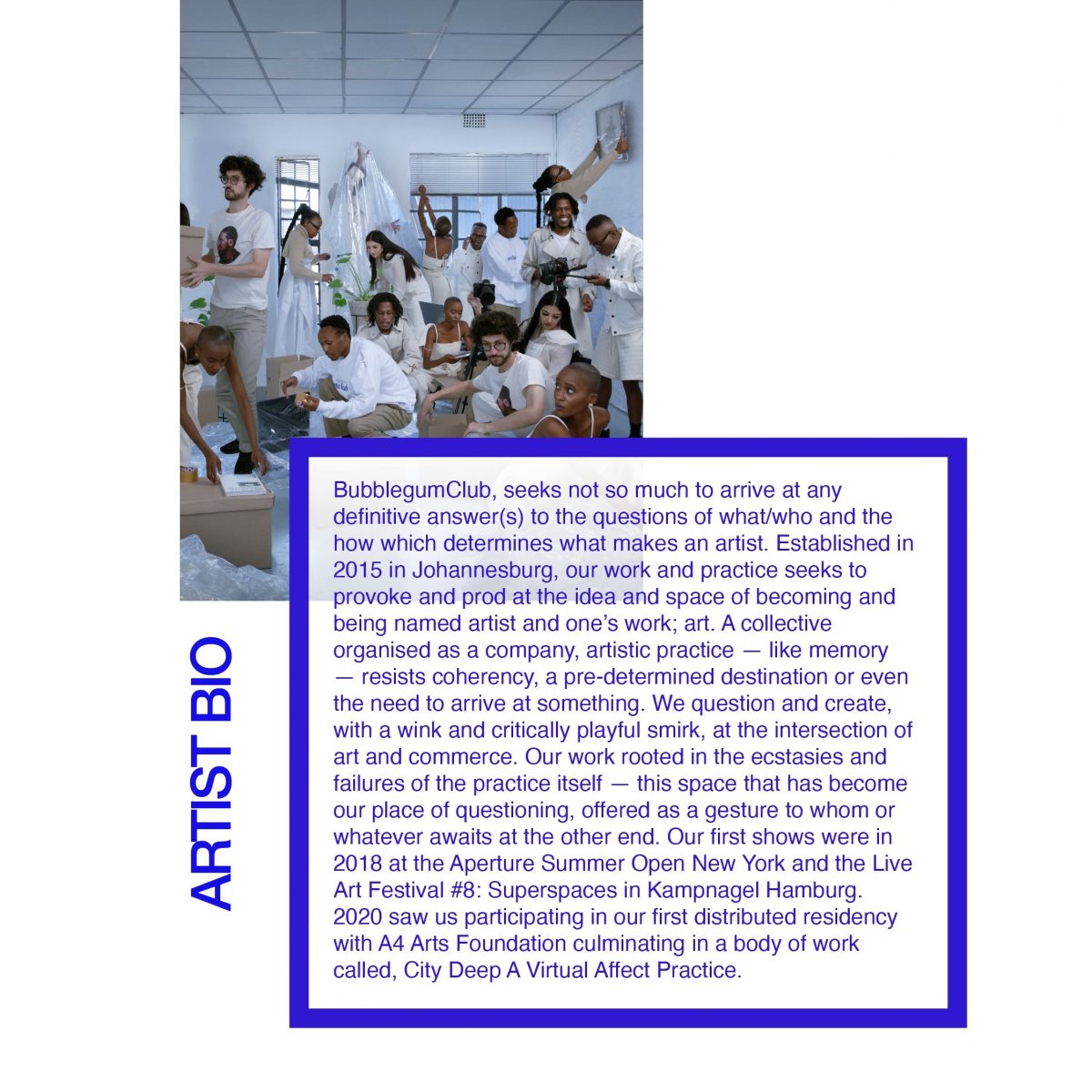 Exhibition information:
Where: Bubblegum Gallery
Address: Sam Hancock St, Johannesburg, 200
Time: 11:00 - 15:00
When: Saturday May 8, 2021
Contact Moipone Tlale to RSVP:
E-mail - Moipone@Bubblegumclub.co.za