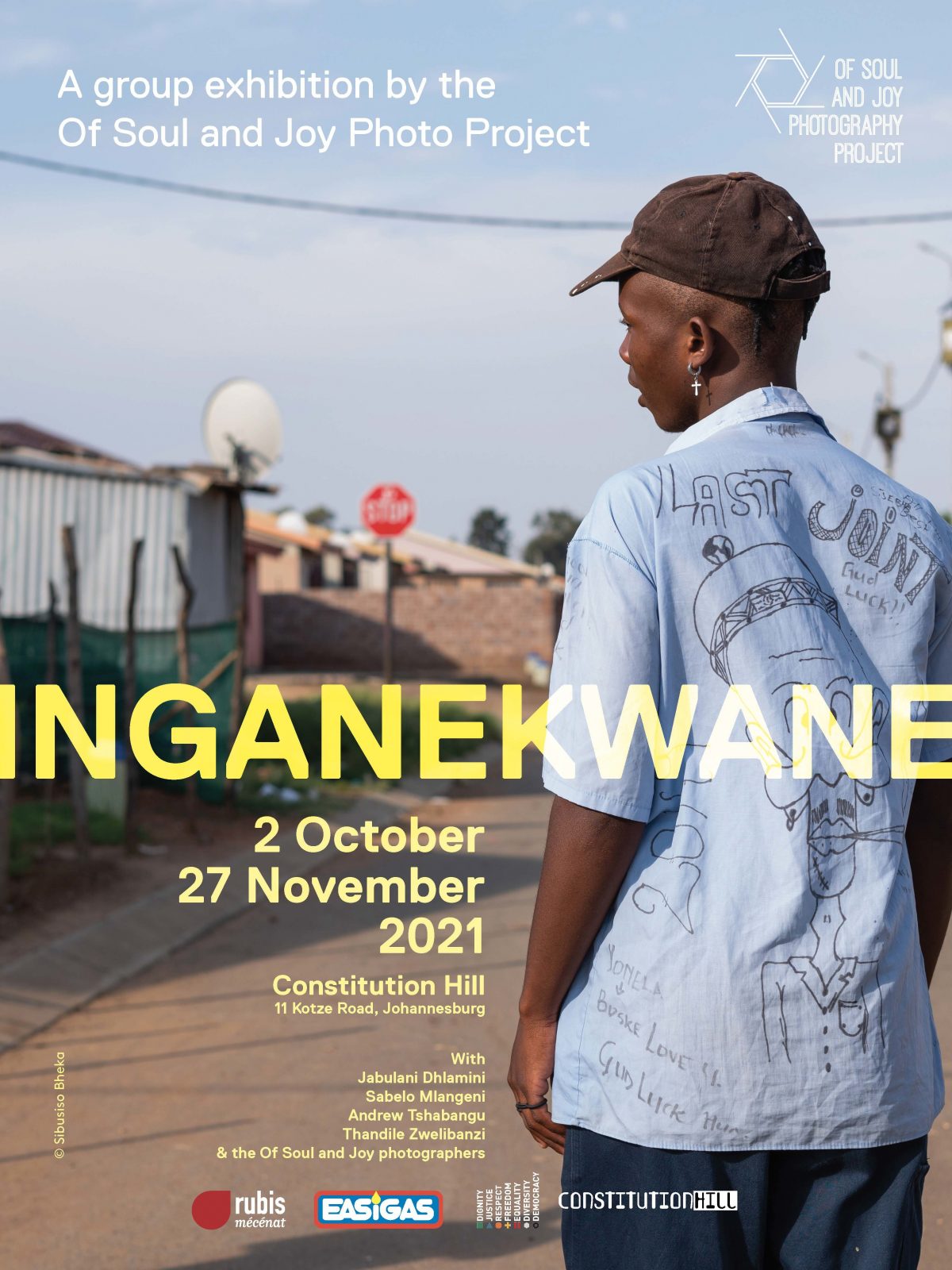 Of Soul and Joy presents Inganekwane a group show featuring the new work of 16 photographers because of the 6-month long Khumalo Street mentorship between December 2020 and May 2021. During this period, learners have selected their own relevant theme and objectives of the project which has been met through mentorship, curatorial input, and weekly photographic workshops.
Text by Teboho Ralesai
"Inganekwane" is a nguni word which means "story telling", "fable" or "creation of history" through narrative performance. This exhibition aims to explore Khumalo Street as a site of memory where the community's collective knowledge can be shared, performed, and archived. It's through this elaborative memory disposition by which the interconnection between narrative and history can be established. Khumalo street is an arterial street that experienced a wave of transitional violence between 1991 and 1994. The violence emerged because of conflict of ideologies between hostel dwellers who were politically aligned to the Inkatha Freedom Party and broader township residents who were aligned to the African National Congress. The violence persisted for three years with 3000 people being killed. It was during the Truth and Reconciliation Commission that the complexities of understanding the reason that led to the violent period emerged. The elements of comrade criminality and suspicion of state sanctioned violence has created shifting social realities on what transpired.
The exhibition brings together works from Of Soul and Joy students who grew up in the community where the violence has been localised. The project aims to interrogate personal histories and the continuity of the trauma as a generational experience. It's through this social mapping that the students' work intersects the collective memory and private memory. By participating in the collective narrative, the Of Soul and Joy students and mentors provides documentary photographs that are subjectively representational and cannot be viewed as facts but merge the present with the past.

Photographers

Sibusiso Bheka, Simphiwe Fuwe Molefe, Thembikosi Hlatshwayo, Litha Kanda, Vuyo
Mabheka, Sikelela Mdilikwana, Lerato Maphoto, Lunathi Mngxuma, Xolani Ngubeni,
Thobeka Nzwana, Sibusiso Sithonga, Simphiwe Vilikazi
Mentors
Jabulani Dhlamini, Sabelo Mlangeni, Andrew Tshabangu, Thandile Zwelibanzi
About the Curator

Teboho Ralesai is an artist and curator. He completed his B.Tech fine Art at Vaal University of Technology. His work aims to explore issues of memory, identity, tradition, and cultural hybridity in post-apartheid South Africa. As a young black South African who grew up in Sharpeville and Zone 7, places that have experienced collective violence. Ralesai uses this sense of displacement and confusion as an opportunity to critically examine the burden of history and its effects on how private memory intersect with collective memory.
Ralesai has curated exhibitions for Jabulani Dhlamini, Thabiso Sekgala and assisted in curating exhibitions for Carrie Mae Weems, Ernesto Neto, Yinka Shonibare CBE, Grada Kilomba, Samson Kambalu, Sam Nhlengethwa, David Koloane and numerious group exhibitions.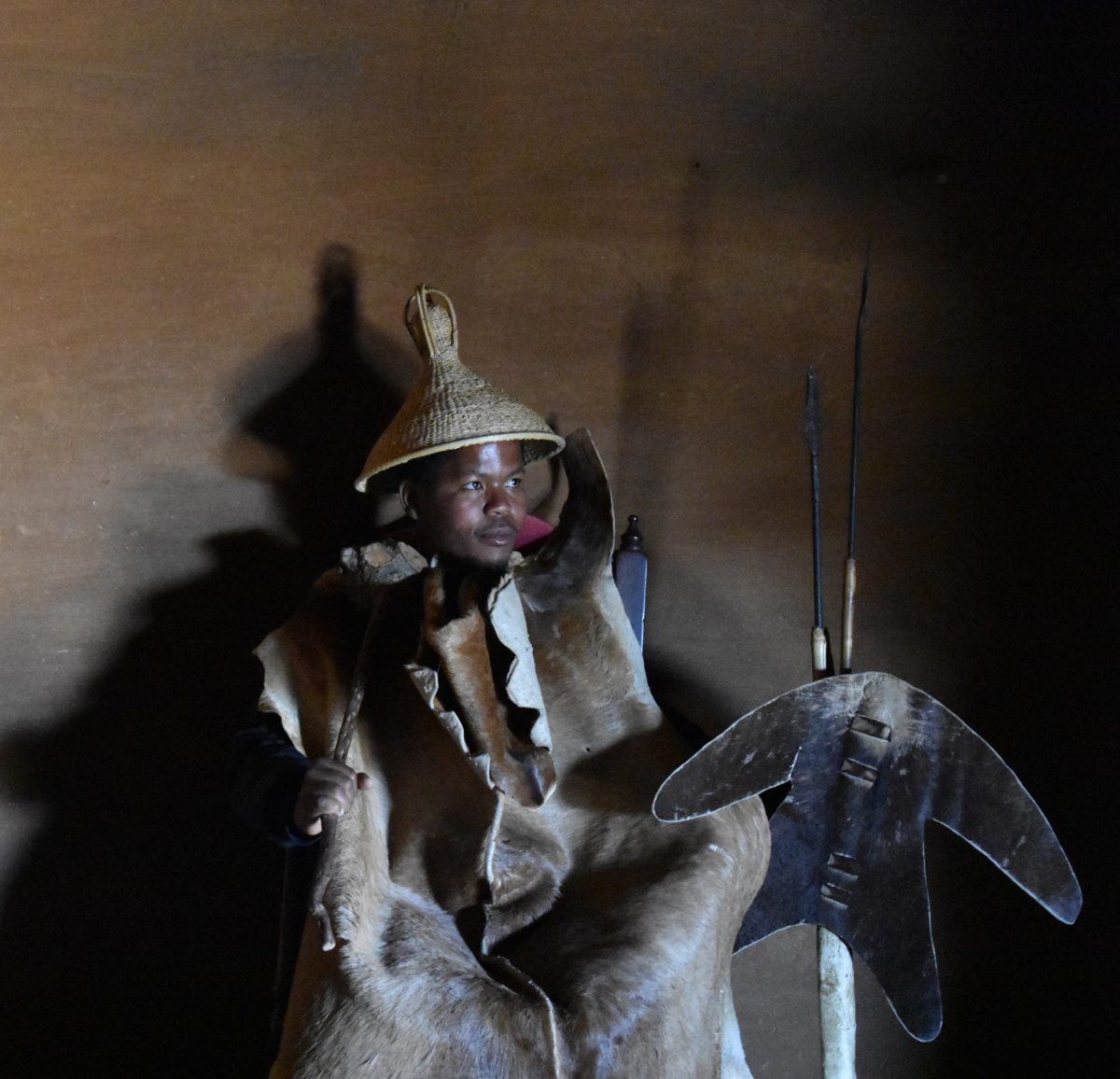 Exhibition information
Exhibition open till November 27, 2021
Open every day from 9am to 5pm
Free entrance
Venue:
Constitution Hill
11 Kotze St, Braamfontein, Johannesburg, 2001