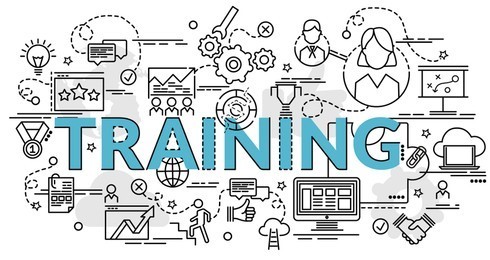 The CREaTIVITY IN BUSINESS Partnership has announced that it will be sponsoring 100 Gauteng-based businesses with access to cutting-edge INNOVATION EXPLOSION creativity training worth over 1 million rand. Applications are open until May 19, 2021 at the link at the bottom of page.
CReATIVITY IN BUSINESS is an initiative spearheaded by Joburg's Innotivity Institute along with Constitution Hill's Creative Uprising Hub and the Gauteng Enterprise Propeller (GEP) to help small enterprises in the creative industries and affiliated value chains jack up their critical innovation skills via the Institute's expertise.
The idea of offering entrepreneurs this sponsored training came about due to the holiday known as "Giving Tuesday." According to Institute founder Michael Lee, "Giving Tuesday is now celebrated officially in sixteen countries. To help bring it to South Africa, we decided to offer THE INNOVATION EXPLOSION to one entrepreneur for each person who attended our webinar on that day. We got a great turnout. Now it's time to pay it forward."
The Creative Uprising Hub and the GEP have come on board to find the right entrepreneurs, provide access to technology, and manage and publicize the project. Mariapaola McGurk of the Creative Uprising Hub asserts, "Partnership is key to the development of the Creative Economy of South Africa as well as the growth of the Creative Uprising Hub at Constitution Hill. We are thrilled to partner with GEP and the Innotivity Institute. That's what the Hub is about – an opportunity for partnerships that innovate and explore. "Crezelda Venter of the GEP adds, "ConHill is one of our sister agencies, and we are proud to work with them on this – GEP strongly believes that partnerships and collaborations are key to ensuring that the limited resources available to enterprises are maximised."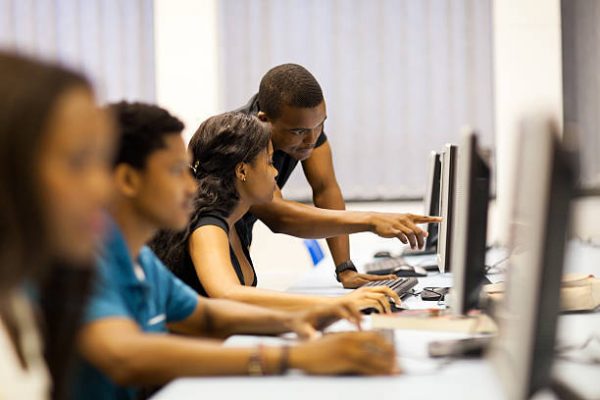 Creative thinking is considered the most important skill in business today by major sources around the globe: LinkedIN, the World Economic Forum, IBM, Forbes, and many others. This aligns with the prediction made fifty years ago already by Alvin Toffler in his best-selling book Future Shock that adaptability was going to replace reading and writing as the key human skill.
Yet a well-known study has shown that while 98% of 5-year-olds are creative geniuses, only 2% of adults remain so. A combination of school, social demands, and the way we have developed as humans has led us to favour inflexibility to gain certainty and feel safe. COVID-19 has reminded us of the need to shift, while at the same time making people even more afraid to do so. The pandemic has made the environment for small businesses, with up to 40% of all SMMEs going inactive in the first two months, and worse since.
THE INNOVATION EXPLOSION was developed over a decade and has been delivered to dozens of entrepreneurs and SMMEs in the past two years. They have on average doubled their creativity scores over baseline and reported significant progress in their focus projects. The Innotivity Institute also trains and certifies Creativity and Innovation coaches via the ICR, and Lee expresses hope that some of the upcoming students will end up coaching others. "We need Creativity to spread now, instead of COVID," he adds.
The first cohort will start on the 6th of June 2021 with the open call closing on 19 May 2021. The sessions will be hosted mainly online with a weekly in-person hybrid session at the Creative Uprising Hub. Participants will be able to access wi-fi and computers at no cost at the Hub's 'Let's Get Formal' Computer Lab at Transwerke Studios.
Requirements:
Gauteng based business
Commitment to complete the 10-week program
Eager to increase your creative abilities and knowledge
Available to complete 3 to 4 hours of online training weekly.
Access will be provided at Constitution Hill Creative Uprising for those without reliable internet.
Participants will learn:
Generate more and better ideas faster and easier and implement them successfully;
Jack up your creativity levels to new heights;
Regain access to the full scope of the creative skills you were born with;
Gain adaptability and flexibility in your creative skills
Manage your creativity in new and powerful ways, not subject to external conditions
Align your identity at will with your innovation needs;
Attain major gains in creative integrity and vision;
Connect your ideas to the public and to industry leaders in more useful ways.
Successful candidates will be evaluated against the following criteria:
Demonstrated ability to follow through and complete the programme;
Willingness and ability to pursue online study sustainably either on your own or at Con Hill
A clear business purpose as to why you want to be more creative;
A willingness to share knowledge with others in your company and network.
The Open Call will run from 5 May – 19 May 2021
To apply fill in the online form at https://bit.ly/innotivity100
An information session will be held on TUES 18 MAY at 1 PM SAST, register at https://bit.ly/innotivity0521
Organizations interested in joining or contributing to CREaTIVITY IN BUSINESS and individuals needing further information can make contact at the email addresses below:
Mariapaola at mp@conhill.org.za or Michael at michael@innotivityinstitute.com
for more information on INNOVATION EXPLOSION visit https://www.innotivityinstitute.com