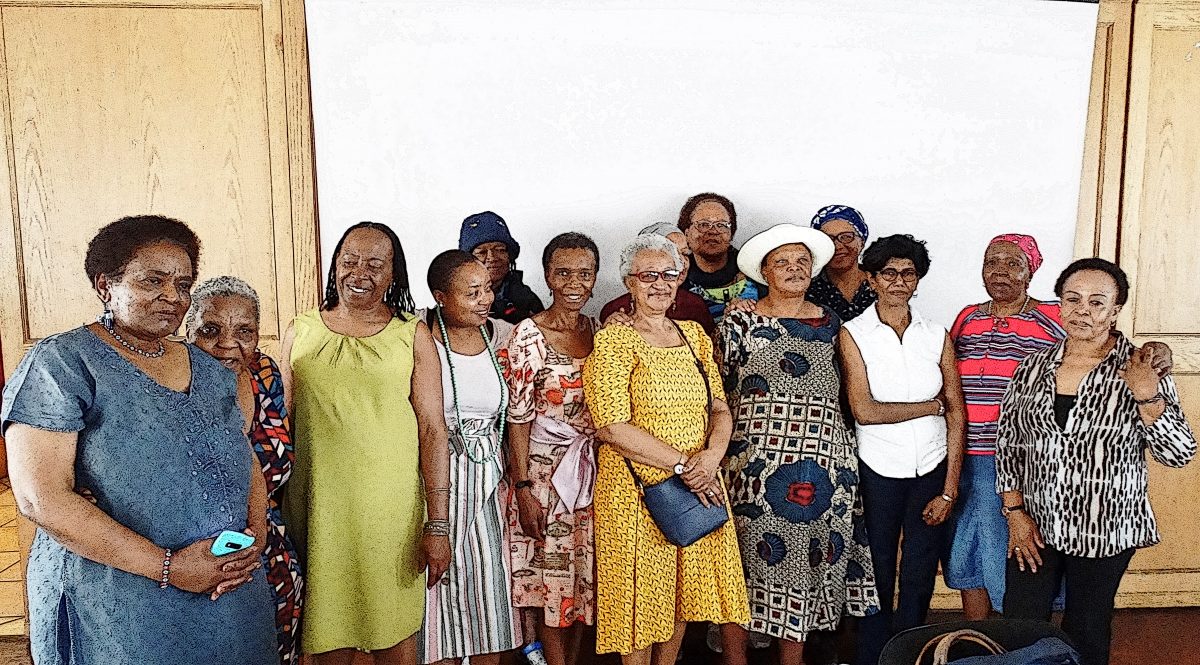 The contribution made by women had in South Africa's political history is not told enough. They too were in the trenches, they were great and fearless leaders, they sacrificed their lives and were at the hands of the oppressive white regime. It is on record that several our comrades left torture chambers like this John Vorster Square in body bags.
For a while I approached film professionals that we document these stories. Matsemela Manaka was the only person who agreed, but at the time we were to start the journey his life was abruptly taken through a car accident. In 2019 I met Musa Kunta of Storyfi Memory studio, he noted my idea, and Surviving John Vorster Square was born.
The objective was to get ten women to tell their story. I spoke to a large number. It was a frightening discussion, most realised they have never spoken about that experience, some were scared to open the wounds, people had to be persuaded. It was a painful experience for most of us when we visited the cells of the Square which is now named Johannesburg Police Station.
The making of this documentary was difficult. The initial funder was amongst the first victims of the Corona Virus, I funded it with my pension and the support of my children. Some of the participants gave us some money for petrol. A few friends also contributed to enable us to work. We are grateful for the support.
The positive response from the participants, who were eager to share their story was overwhelming. Some of the scenes were shot with tears, from the participants to the crew. Things got so hard during shooting that we had to ask for help from veteran counsellors who did not hesitate to be there in all the sessions as backup. Bo Mme Sibongile Tloubatla, Thembi Ramokgopa and Pusetso Mablane we are so grateful. We cried but didn't give up. A difficult, tearful but joyful journey of telling a story of extreme emotional and physical violence. We broke the silence. We made history.
This is the first project of MmagautaMolefe Legacy Foundation. Our aim is to encourage telling of our story and encourage intergenerational dialogue. We can never succeed in our journey if our history is neglected and swept under the carpets if the upcoming generation does not know where we come from if we fail to put human faces on our history. We must acknowledge all those who are part of this history, especially women. This will enable the youth to use these trials and hardships as springboards to their success.
I am grateful to the survivors and their family members and others who agreed to be on set. ConHill for allowing us to use the venue, and the Film and Video Foundation support that found us already on the way.
Sibongile Mkhabela, Maleshane Mokoena, Joyce Dipale, Nomakhaya Mafuna, Lele Abrahams, Daphney Koza, Pepe Luthuli, Unjinee Poonan, you made it happen. Lesego Mabale, Debbs Matshoba's daughter and Konehali Gugushe, daughter of Mapetla Mohapi for their bravery. You told your story your own way. There is no good or bad story, there is no good way or bad way to tell your story, these women told their story their own way. You never asked to be taken in at John Vorster Square. It does not matter whether you spent a day, a week or months at that place, you didn't volunteer to be held and tortured at that place. The full story of John Vorster Square is yet to be told; this is just the beginning.
Power to you Survivors.
Mmagauta Molefe
Executive Producer: Surviving John Vorster Square