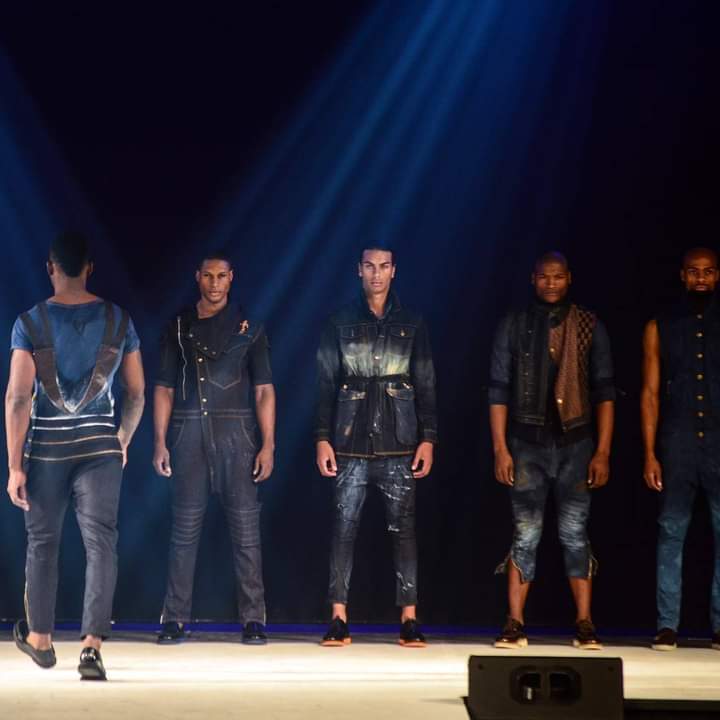 Thato Mafubelu Matabane, the founder of Afrikanswiss started off in 2005, by taking old worn-out jeans, deconstructing, and making denim jackets out of them. He would then sell these to his friends and people in his neighbourhood. It is then that he realised he had a talent and passion for denim, and that his pursuit ensued- this is how Afrikanswiss was birthed and came to being.
"We deliberately chose denim as a medium of expression for the similar qualities it holds with the Afrikan spirit and soul. Like the warp and weft that is denim, the Afrikan spirit withstands the test of time and can neither be easily broken nor torn apart. Through refinement, it's true glory prevails''.
The Constitution Hill Creative Hub residency has helped our brand by positioning it in an iconic and creative space that blends well with whom we are. The space allows us to interact with likeminded creatives and affords opportunities to collaborate as well. We look forward to contributing a great deal to the Conhill vision and making this space and Creative Hub grow in any way it can because the future is ART.
This Africa Month, Afrikanswiss will be hosting their first denim workshop on 15 May 2021- this workshop will offer four participants with the opportunity to learn more about working with denim. The workshop is open to creatives 35 and under – participants will be chosen on a first come first serve basis.
"Our denim workshops are aimed at sharing both our creative and business knowledge with aspiring entrepreneurs and creatives in and around Johannesburg. We were also mentored at some point in time and feel like it is time to give back as best as we can''.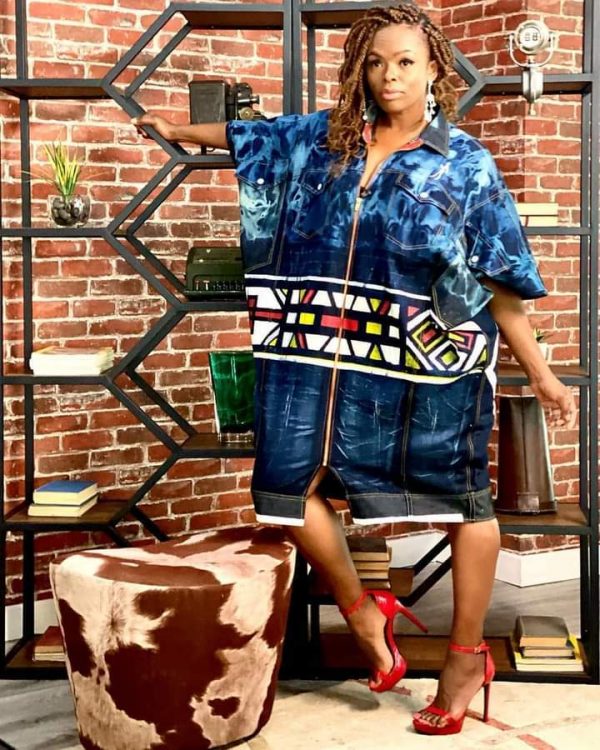 UMTU Jeanes By AfrikanSwiss
Originally Mtu, meaning the spirit man. Now as a Bantu speaking, we chose to use Umtu instead as it stands for the same meaning. We are delving deeper into the spirit of an Afrikan, to tell our story through Umtu's eyes. Jeanes: A combination of words Jeans and Genes-Umtu genes tells an Afrikan story through the medium of jeans (denim).
Umtu Jeanes (Afrikanswiss) Denim workshop
-Applicants must be registered as members (for free) of the Creative Uprising Hub (link below).
-Denim manual washing and finishing techniques will taught.
-They need to bring their old pair of jeans.
-It will be a two-hour Workshop.
-To apply fill in the application form here: https://docs.google.com/forms/d/1EgnfBT1UdTDvp8zUpmoIMjx9R4sESUza2-1BoD_ZUDQ
-Sign up to be a member of The Creative Uprising Hub for free and have access to a range of opportunities: https://docs.google.com/forms/d/1s3XfmAzKWWFcIJJXZJRyHutc1dsHJwT2Fv8owiKeSBE

Follow them on socials:
Facebook - AfrikanSwiss
Instagram - @afrikanswiss (Umtu Jeanes by AfrikanSwiss)