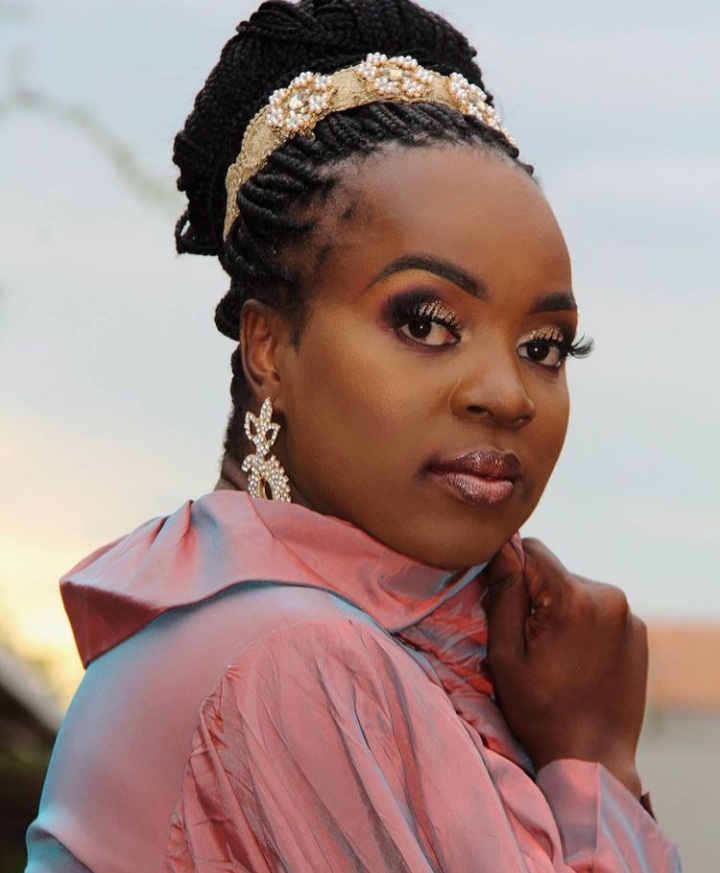 In 1990, exactly 31 years ago I was only a two-year-old toddler. I knew absolutely nothing about myself, the world, sexuality, and just life in general. This was also a year when South Africa had it's very first pride march held in Joburg on the 13th of March and lead by a group of many bold, brave, and fearless activists fighting for equality and the freedom to just live! Queer people from different walks of life united and took a stand against homophobia, seclusion, and many other things that us, the LGBTQI+ community go through every day.
Fast forward to where I'm now an adult who's lived and experienced homophobia, rejection, bullying, violence, only because of my sexuality, appearance and just living my life the way I know how.
My name is Lwazi Blose and I am non-binary. I was born and raised in the popular township in Durban called Umlazi. As a kid I have always been different and Intune with my feminine side. Name anything thing a little girl would do, I did it. From playing with dolls, to wearing my mom's make-up when she wasn't home to insisting on being mommy when we played house, I did it. To me this seemed normal. Problem really began when I started school. I was bullied so much and called names I didn't even knew existed. Apart from the body shaming names I was given, one name stood out (STABANE)... Of course, there were many others! Several times they'd even try to take my pants off as they believe I had 2 private parts! Reporting this to the teachers didn't help as they themselves had jokes about me, my appearance, and the way I walked. What was rather more painful to me than all the treatment was the confusion this left me with! I was just a child after all who really believed was the same as other kids.
Life proved to be even more difficult when high school came and adolescent kicked in. This was when I started being attracted to my male peers when they were attracted to girls. I was constantly reminded by teachers and students how against nature this lifestyle was and how much of a terrible sin this also was. Relatives and community members were also very vocal about how much of a disgrace this was and basically told me that my looks were just wasted on me. Mind you, around that time the LGBTQI+ community had very less to zero representation on TV, neighbourhoods and literally everywhere. I really struggled fitting in and just belonging. I was bright and talented, which was still NOT enough. I remained the victim to homophobes and bullies now on an even bigger scale. I struggled with things as little as using the toilets at school. Boys were very clear that no sis` bhuti was allowed in their toilets and for the girls I wasn't girly enough.
As the years went by, things started changing gradually. More people became understanding and opened to the queer community. We have come a long way as the community, but I believe we still have way more to do. Pride started because we wanted freedom to live freely and be the best versions of ourselves. Our leaders and government granted us that, but now we have become our own worst enemies. The amount of internalized homophobia is disgusting to say the least. The groups, the boxes, the classism are all just too much. Now you're either too butch, too feminine, too gay, too straight acting or sometimes too in-between to be accepted by certain groups within the community. This is not what our leaders like Simon Nkosi, Justice Edward Cameron and many other marched and fought for 31 years ago!
Queer killings have once again become a norm. Corrective rape is still a huge thing, humiliation is still the same in places like government clinics, public hospitals, police stations and even in jails. Not so long ago I visited my local police station where an officer insisted on addressing me as "MNUMZANE" & "CHIEF" even though I was in full glam, makeup, wig, high heels, and all. Every time he'll always just look at his colleagues and they'd just laugh. We're still faced with issues where trans women are forcefully admitted in male wards and vice versa at public hospitals. More gay men are even scared and embarrassed of reporting cases or sexual assault at police stations because of the judgment they'll get before the cases being thrown out! When a queer person has been assaulted sexually, there are people who still claim they deserved it, or they got what they wanted as gay people are always looking for sex! I once had a near death experience in my hometown where people broke in and took everything in my house and stabbed me three times, resulting to me being hospitalized for 6 weeks with a collapsed lung. As painful as this was, what hurt the most were the many stories created by the members of the LGBTQI+ community about how much this was a hook-up gone wrong or rent boy that I couldn't afford to pay. All this showed me how much further we still must go as a community.
Now the question is, is this the freedom that we wanted & are we even free? Do we still even remember the significance of the Pride march or is Pride just another excuse to be seen and party like rockstars?
Lwazi Blose
@Diva_Cadach