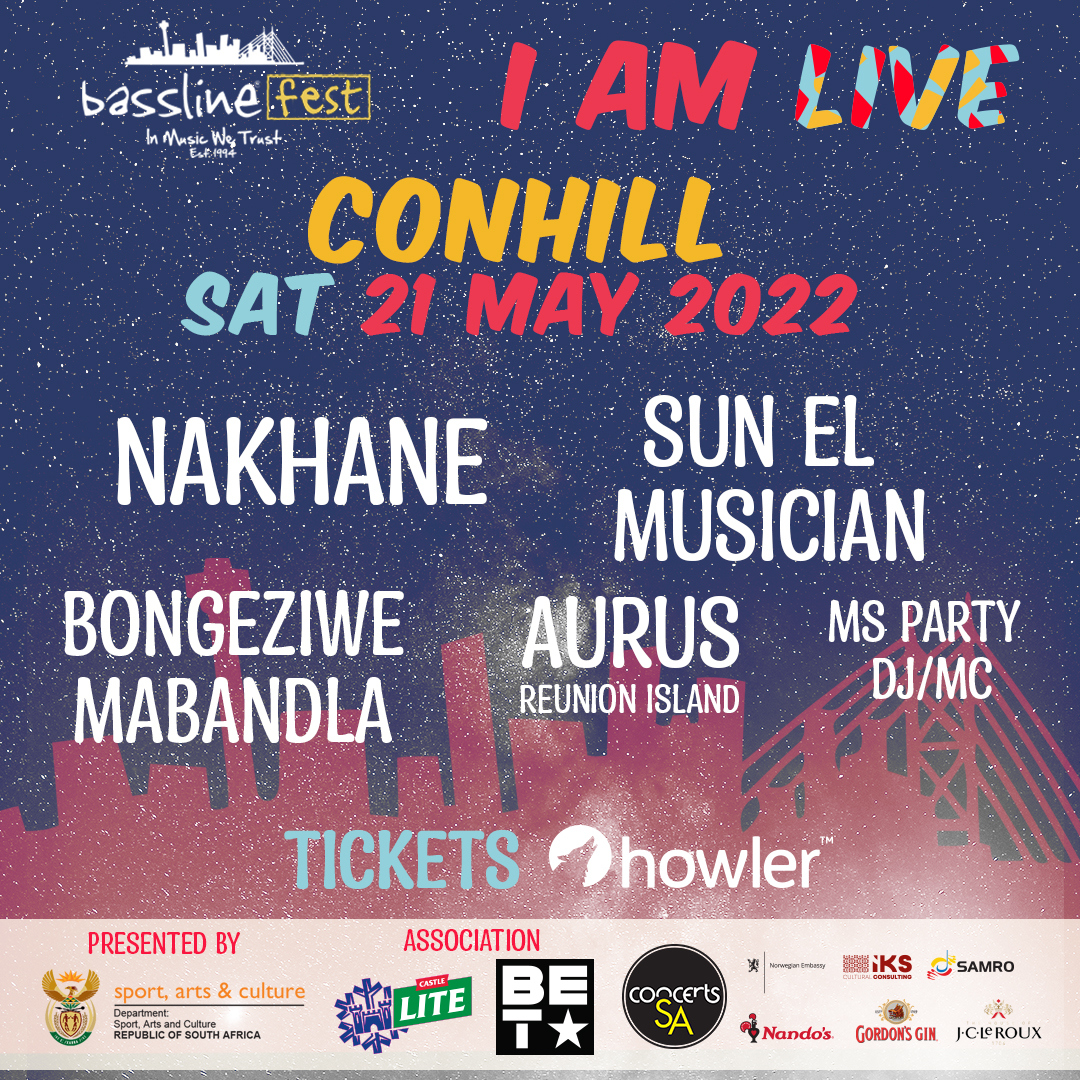 Department of Sport Arts & Culture to present Bassline Fest I AM LIVE Featuring NAKHANE & additional lineup of amazing artists SUN EL MUSICIAN, BONGEZIWE MABANDLA & AURUS (from Reunion Island) in celebration of Africa Month on the 21st May 2022 at Constitution Hill.
The Fest will start at 2pm and end at 10pm on the 21st of May 2022 at Constitution Hill. Tickets available from HOWLER at R320.00
www.howler.co.za/iamlivebassli...
Joining NAKHANE when they return home to celebrate being LIVE and African will be multi-award-winning artists BONGEZIWE MABANDLA, known as the "enigmatic spirit of African Soul" & SUN EL MUSICIAN the South African producer of Afro-house and electronic fusion "with golden ears" aswell as Reunionese singer, songwriter AURUS. The fest is set to be a day of music and celebration of our humanity, resilience and over-all incredible creativity and talent that our beautiful African Continent births. The lineup of artists reflects the inclusivity, diversity and tolerance that the city of Jozi inhabits.
The Bassline Fest is grateful to the Department of Sport Arts & Culture for coming on-board in the support of the live music industry (which has been to hard hit by the pandemic) and in celebration of Africa Month, by supporting these incredible artists from African Soil. What this support does is aid the live music industry as it creates work for the full live music industry eco-system from production, marketing, performing service providers and artists. It also creates a place for festival goers to escape while getting entranced by the artistic talent and to get entertained and have some fun! We are also grateful to our associate partners Castle Lite and BETAfrica for making this concert possible. And to Concerts SA with the Norwegian Government & SAMRO for supporting NAKHANE.
Brad Holmes of Bassline Live is excited at the diverse crowd of quality music lovers that is sure to attend the Constitution Hill concert, even more so since the addition of these ridiculously talented artists.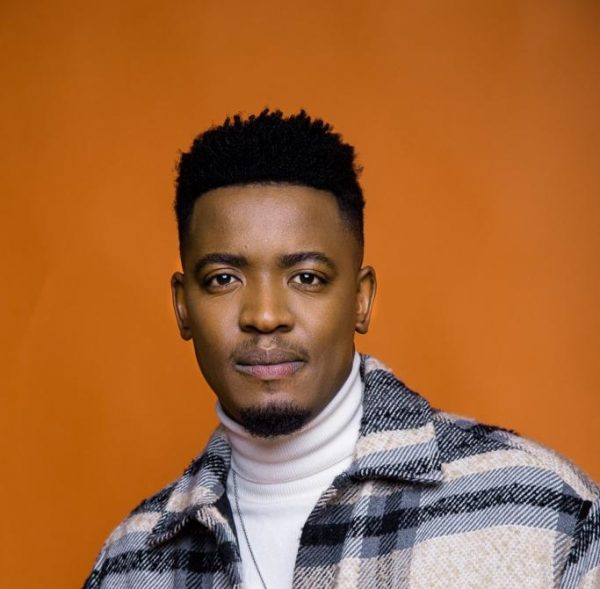 Sun-El Musician (Born Sanele Sithole) is a South African based producer (from the Kwazulu Natal Highlands) who with humility and grace, steadily carved out a reputation for not only having a magic touch with his unmistakable brand of Afro-House and electronic fusion but also for having a pair of 'golden ears' -having had a hand in identifying, producing, and signing some of the most prolific South African writers and voices under his label El-World Music.

Together with Artist Services company Platoon, Sun-El Musician created a one-of-a-kind virtual album launch which he called the Uhuru Space Force - On the eve of release thousands of fans registered to watch a 45-minute sample of his album shot to an Afro-futuristic setting featuring both established and new vocal talents such as the likes of Msaki, Simmy, Ami Faku and Azana. The album was then released as a Visual Album on Apple Music.
To follow Sun-El Musician co-created You need me with Maxime Ashley on Black Coffee's latest album Subconsciously
Sun-El continues to release music under his label El-World and has been producing for his own label as well as some African Top tier artists.
AURUS is a modern mirage. The incarnation of our contradictions. After the transgressive polyphony of his last project 3SOMESISTERS, AURUS aka Bastien Picot evokes the Maloya of his roots (traditional music from Reunion Island) in an orchestral Pop and percussive shell, at the crossroads of Nakhane, Peter Gabriel or Woodkid. After remarkable performances at MaMa, SAKIFO, Bars en Trans and Francofolies de la Réunion, AURUS has become Revelation artist of the Chantier des Francofolies for the year 2021 and Coup de cœur of the Confédération des Francofolies.

His first album is a chimera, a hybrid album. Conceived between Paris and Réunion, this opus is an intuitive and tribal journey in which what may seem irreconcilable meets and merges: atmospheric melancholy and tribal or even sometimes military rhythms, stellar ballads and the tonic light of songs inviting to trance, all this articulated in English and Creole from Réunion.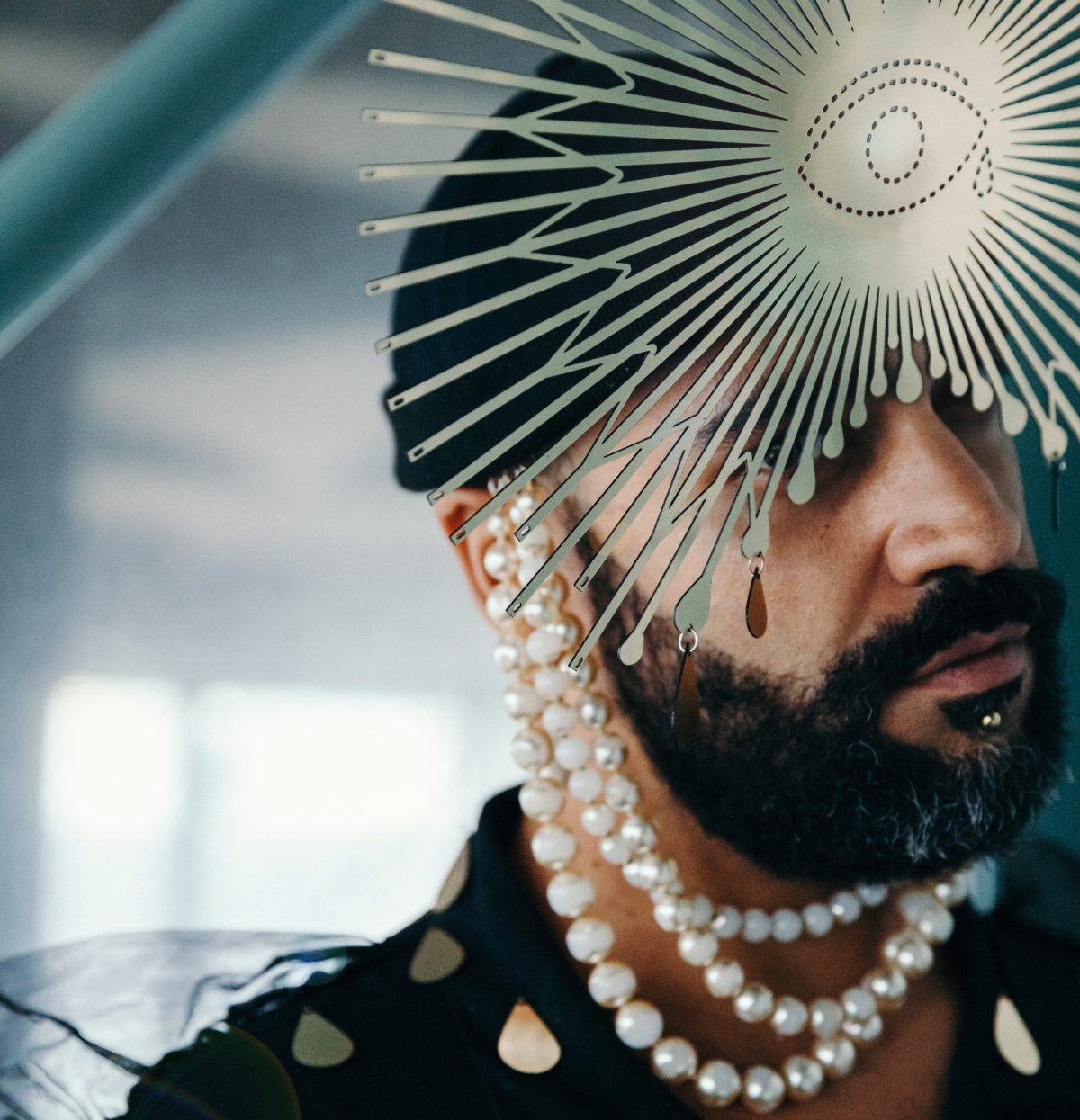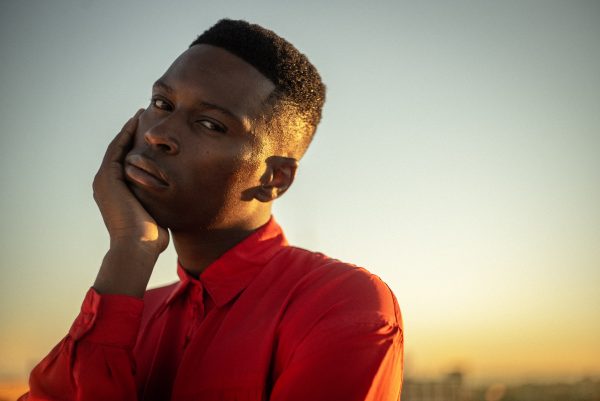 Over the past decade, South Africa's Bongeziwe Mabandla has steadily built a career that has seen him become known as the enigmatic spirit of African Soul whose fanbase extends across the world.
For this award-winning artist, the impulse to create has propelled him to create a trio of critically acclaimed albums, perform on an array of homegrown and international stages, become a sought-after creative collaborator and, in April 2022, join the set of a film being shot in Kinshasa by musician and filmmaker BALOJI.
"Everything I do is measured against how artistic and interesting it is – both for me and my audience," says Mabandla, and each meticulously calibrated step in his journey is evidence of how seriously he takes that.
Most recently it has been sharing his third album, iimini ("days") with the world – through the album's release in March 2020 via London-based Platoon (Princess Nokia, Victoria Monet, Maleek Berry, Samthing Soweto, Sun-El Musician), a series of wonderful remixes and record-setting live shows that take his music into a gratifying communal realm.
Recorded with producer Tiago Correia-Paulo, iimini is a 12-song cycle that untethers Mabandla from the Afro-Folk of his early music and takes his music into a realm of experimentation and creativity that simultaneously roots itself in the deep and fertile soil of his folk instincts and Correia-Paulo's roving eye for electronic music's loveliest aspects. Singles like "zange", "masiziyekelele" and "jikeleza" led the way for music lovers to discover iimini's beauty and the album earned unstinting critical praise. Writing in New Frame, Rofhiwa Maneta described Iimini as an "exploration of love, its animating power, limitations and its inevitable end" while Butchie Seroto called the album "captivating" in a glowing review for Music in Africa.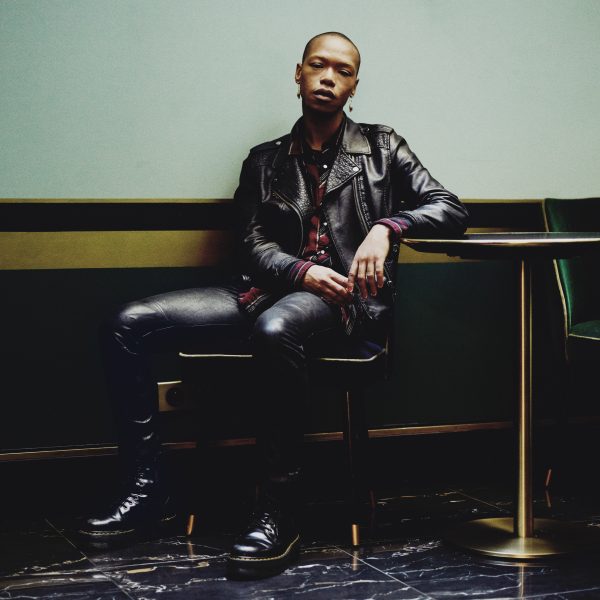 Born 32 years ago in Alice, a small town on the eastern Cape of South Africa, Nakhane has a ravishingly beautiful voice and plenty to express with it. His most recent album You Will Not Die excavates his religious upbringing, his need to renounce Christianity after feeling that it was incompatible with his queerness, and his periods of depression and anxiety – but there's also love, joy and self-acceptance, not least on the title track, in which Nakhane realises that despite the traumatic events he's been through, he'll survive.
As an album, You Will Not Die is gorgeous to listen to, Nakhane's magisterial voice aligned with solid-gold songwriting. Producer Ben Christopher, whose credits include Bat For Lashes, melds choirs, strings and electronic pop into something sumptuous and urgent. From the choral hip-hop of opening track Violent Measures, through the anthemic pulse of Star Red, to the gorgeously limpid torch song All Along, You Will Not Die reveals the measure of Nakhane's considerable talents.
Nakhane's tomorrow is a hugely promising one – he now lives in the UK with his family's blessing, despite the complexities of religion and sexuality. "It took a long time and a lot of complicated conversations, but over time I think the ice thaws," the singer says.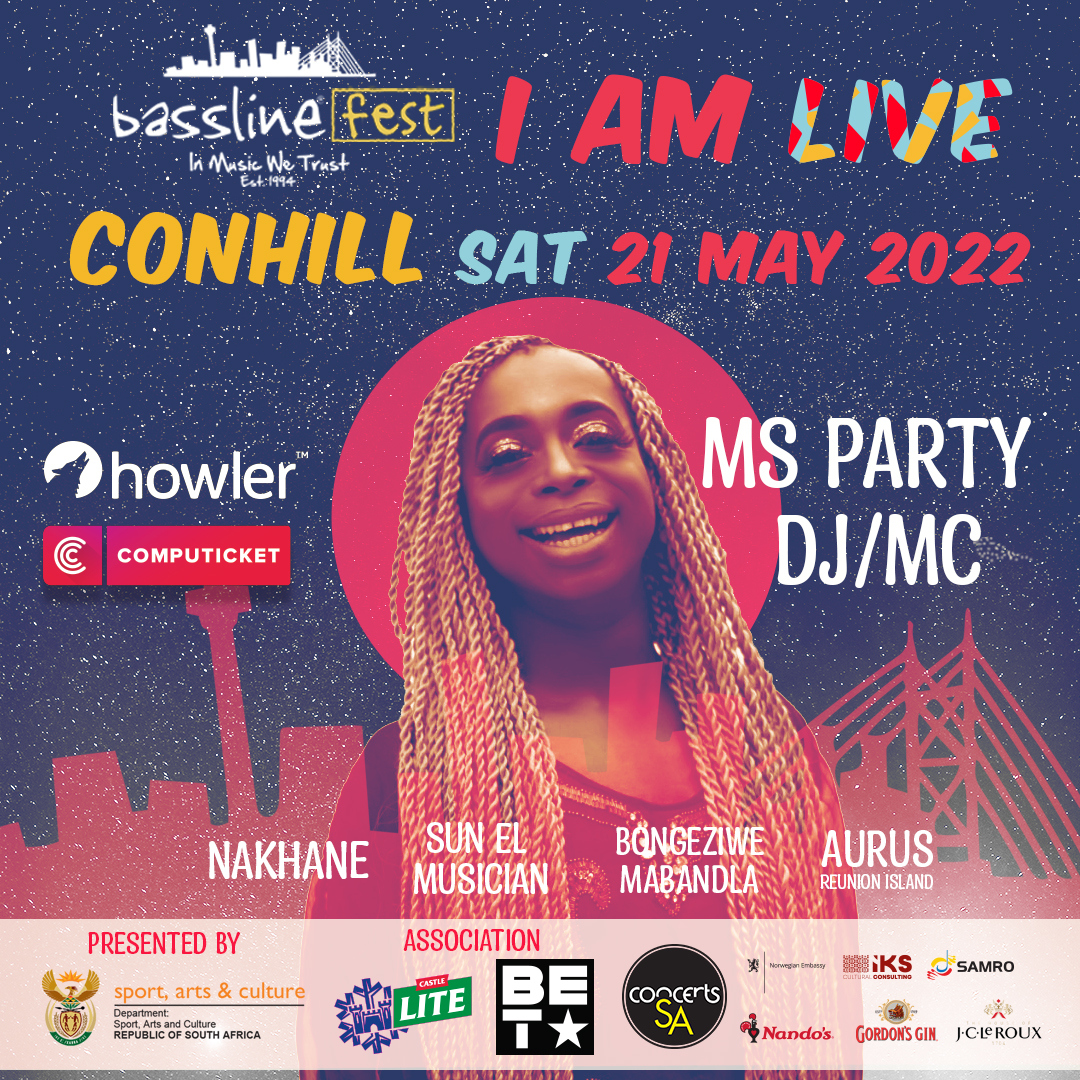 The Fest will start at 2pm and end at 10pm on the 21st of May 2022 at Constitution Hill. Tickets available from HOWLER at R320.00
www.howler.co.za/iamlivebassli...