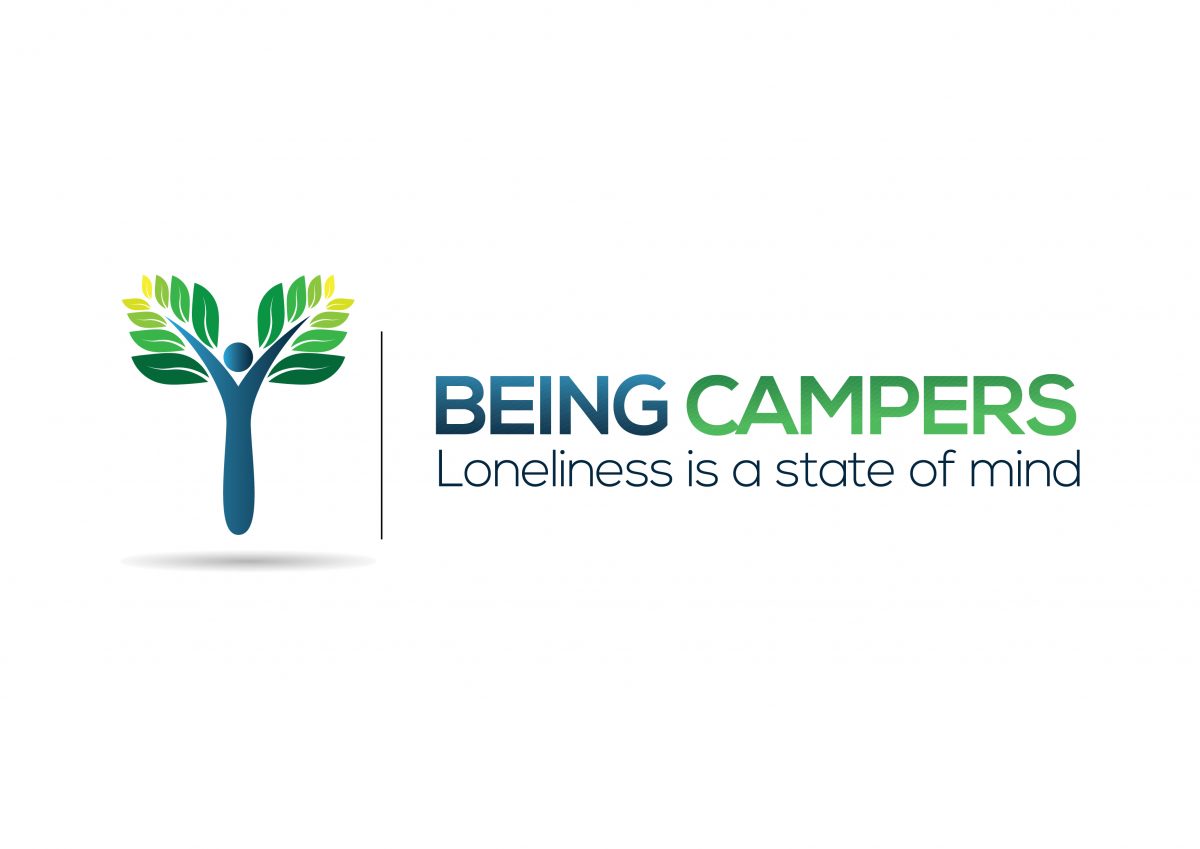 Being Campers is an organisation established to address mental health issues affecting multiracial communities through interventions like events and camps. Communities, mostly Africans, have little to no information regarding this stigmatised topic and yet, many of them suffer in silence, ending up as drug addicts, and alcoholics who are later kept in mental institutions and some of which, end up committing suicide. The aim is to demystify mental illness by educating youth about the power of the mind and the many ways that they can maintain a healthy lifestyle, ensuring that their minds and thought patterns are healthy and balanced.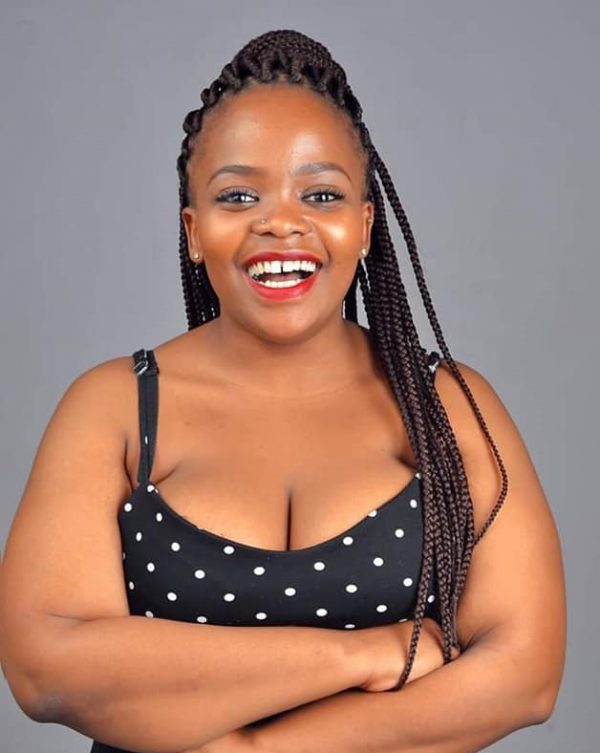 Lebohang Hiine, born and bred in Soweto, is a marketing maverick, with expertise in the marketing and advertising industry, with a focus on strategic planning, brand building and project management. Upon graduating at Vega School of Brand Leadership, Lebohang commenced her professional working career in 2013 at Ogilvy and Mather JHB as a Strategy Department Intern for one year. She then moved to Specialised Exhibitions Montgomery, where she assisted the Marketing Department with organising and marketing Tradeshows that ran throughout the year. Three years later, her commitment to constantly learning and growing brought her the opportunity to work as a Marketing Coordinator at Mama Magic where her skills expanded and were not limited to developing and implementing marketing plans, communications, and branding activities of the company. With all this experience, Lebohang felt there was more she could do to help humanity, especially those suffering from mental illness. She knew, from experience, that when human beings experience trauma, or severe life stressors, it is not uncommon for their lives to unravel. Her great passion is to bring healing to people who have been through a traumatic/stressful experience. She helps the youth to find healthy perceptions of themselves and strengthen their relationships so they can know themselves as peaceful, complete, whole, and safe. This is how Being Campers was born and since then, it has been attracting Youth from all parts of Johannesburg. Lebohang wants to touch as many lives as possible, and she doesn't believe that a healthy mindset yields great success.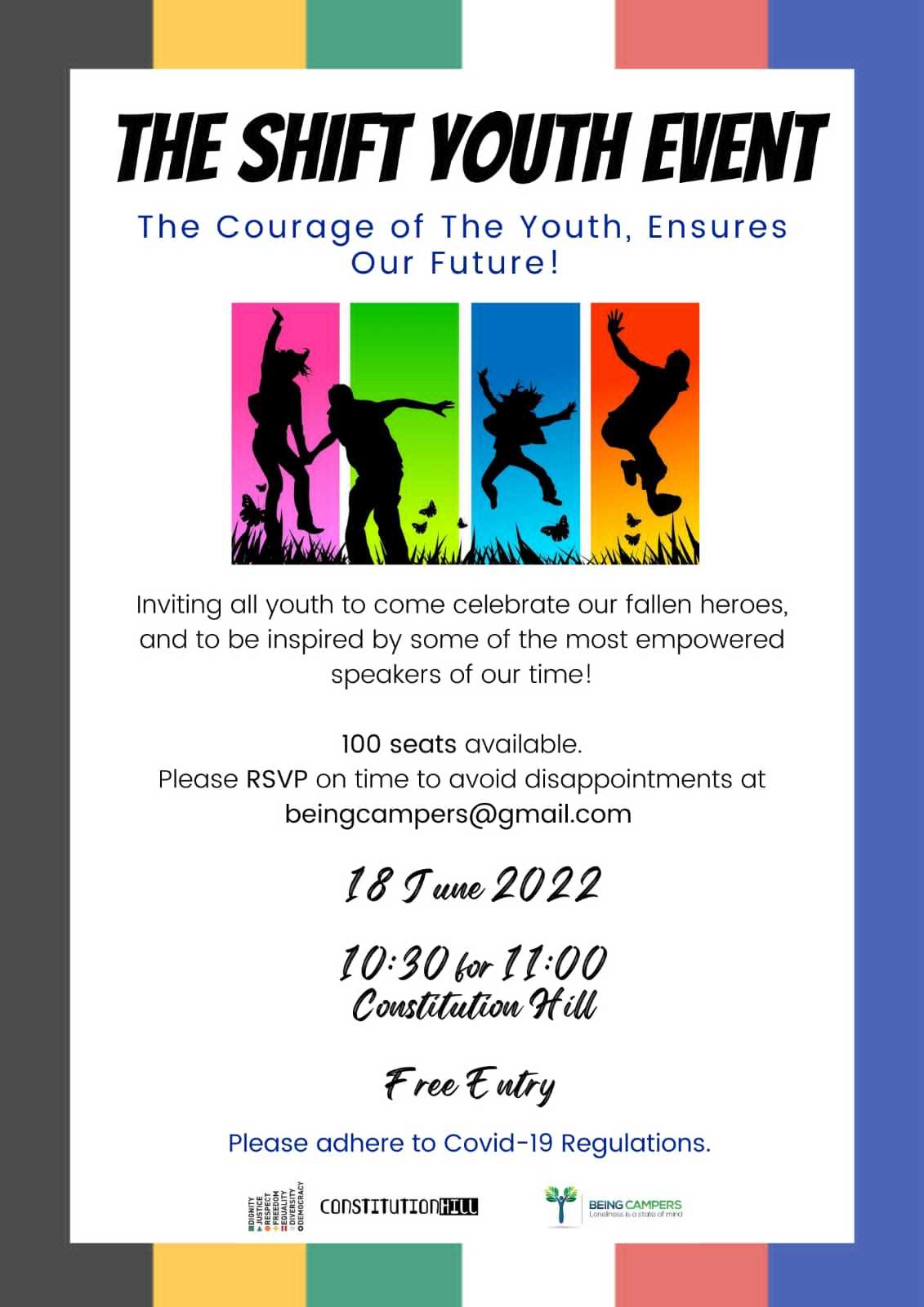 Being Campers has partnered up with Constitution Hill with the aim to demystify mental illness by educating the youth about the otherwise known to be taboo topic. The events take place 4 times a year, with different themes that focus on unpacking mental health and mental illness. Guest Speakers with expertise in psychology, spirituality, and health avail themselves to give talks to the youth, often opening the platform for Q&A Sessions where the youth can be open and transparent with what they might be going through. The day is spent listening to powerful motivational talks, self-affirming activities and exercises, performances, and mouth-watering lunches. The youth leaves having made connections, having more clarity about where they are and where they'd like to be and having created unforgettable memories that will always creep up as a reminder to grow and evolve.
RSVP to attend: beingcampers@gmail.com