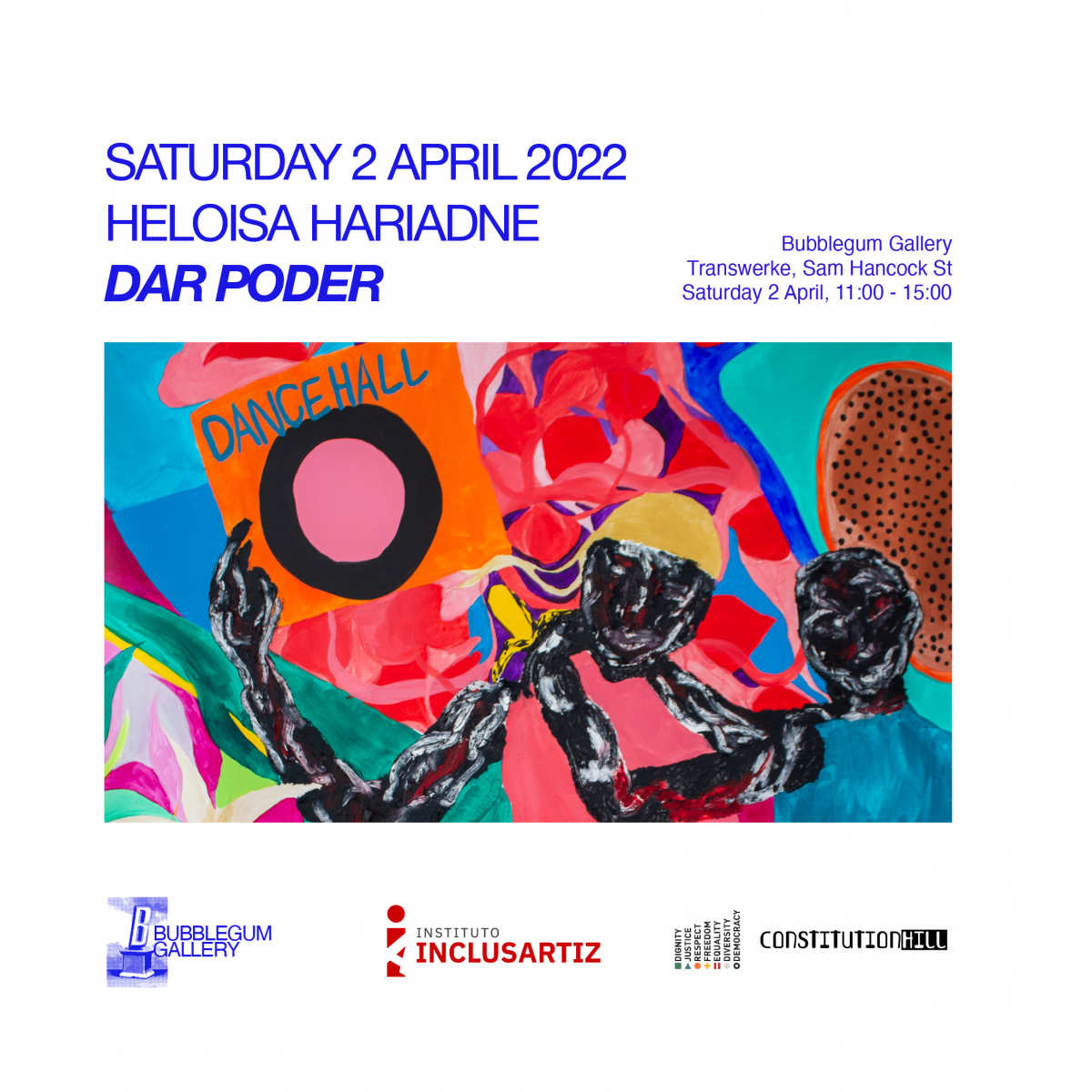 Bubblegum Gallery is proud to present Dar poder, a solo exhibtiiton by Heloisa Hariadne.
Dar poder is a showcase of new works by Hariadne created during a two month residency at Bubblegum Gallery. The residency is the result of a partnership between Bubblegum Gallery and the Instituto Inclusartiz, which seeks to develop and facilitate the growth of new artists, establishing alternative, fluid and equitable paths. Heloisa Hariadne uses her paintings to build new imaginaries and narratives, ranging from environmental themes and eating habits, to the preservation of indigenius knowledge systems.
Her works connect the memories of her body in a single dance. Her paintings question her temptations and intentions in an intimate portrait, composing a personal poetics translated in the paintings.
When trying to answer the question: "who are we inside?" — Hariadne traces paths that were previously invisiblised, therefore, generating opportunities for dialogue about the states of multiplicity that construct subjectivity. From this incursion, with our inner self, the artist attempts to reconnect us with nature as a form of freedom and desire for new understandings of the world.
Join us for the opening of Dar poder on Saturday, 2 April from 11 AM to 3 PM!
Venue: Bubblegum Gallery
Address: Sam Hancock St, Johannesburg, 2001, South Africa