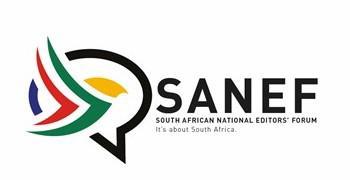 One of the key highlights in the journalism fraternity's calendar is the marking of World Press Freedom Day on 03 May, an occasion that we as an industry often mark across the world in a sombre mood. It's such a mood that's largely exacerbated by the challenging environment journalists are forced to work under. In South Africa, journalists continue to face harassment, threats to their lives and those of their families and there is a rising number of cyber-bullying, particularly directed at women journalists.
This year, five organisations, the South African National Editors' Forum (SANEF), Amnesty International South Africa, Campaign for Free Expression (CFE), Committee to Protect Journalists (CPJ) and Media Monitoring Africa (MMA) are making a joint submission of the UN Universal Periodic Review (UPR), which focuses on South Africa's compliance with international human rights obligations related to freedom of opinion and expression. The review is done every five years.
Freedom of expression in SA, a constitutional right, has been under attack for several years. The media, led by some sectors, has been called all kinds of names by those that seek to muzzle our independent media, and ensure that draconian ways are used against journalists. As SANEF, we are resolute in our fight against such actions. We will not stop or be dissuaded from our mandate of seeking media freedom, and ethical journalism.
Among other things, the UPR focuses on the physical and harassment of journalists as we have rising cases of journalists being physically and verbally attacked, there is also a growing number of online attacks and doxxing, as we have recently seen with a City Press journalists being cyber-bullied, there is also the unanswered question and concern on why member of the SAPS continues to illegally put surveillance on journalists and lastly, the issue of mis and disinformation.
These are challenge currently faced by SA's media and interrelated to other countries facing the same. The media has a key role to play in every society, as the Fourth Estate, we will continue to play this role as we clearly understand our responsibility, and the expectation our audiences have.