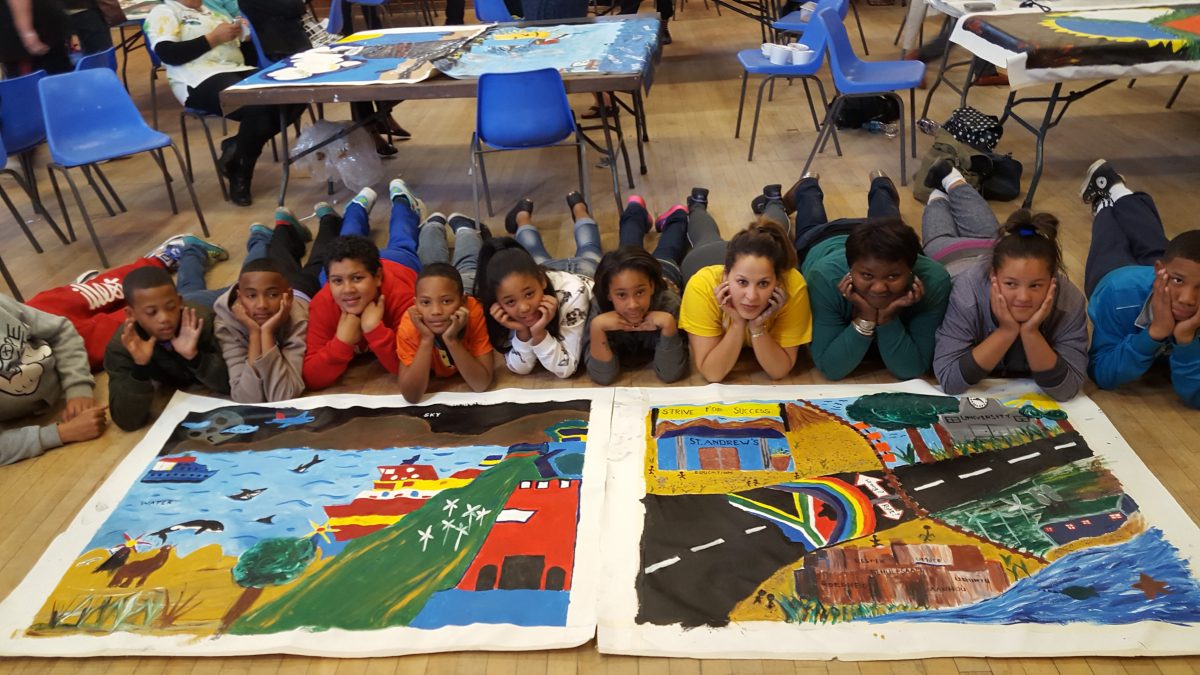 Valued Citizens Initiative will be hosting a visual art session following the Sondela Open Dialogues with the youth of 4 public high schools namely Windmill Park, KwaBhekilanga, Realogile and Edenridge Secondary Schools at Constitution Hill, on Saturday 4th of June 2022 from 9h00 to 16h00.
The dialogues exist to assert the Constitution as a corner stone for human dignity and participatory democracy and therefore develop constitutional literacy on human rights, citizenship education and the Bill of Rights in young people.
"These dialogues give the youth a voice to express their emotions, state their opinions, articulate their values and aspirations as South African Valued Citizens. They instil pride in them towards nation building and living out our constitutional values, which gives them a sense of ownership that translates into an enhanced sense of accountability," says Podetti-Ngono.
Guided by South African artists, Isa Schwartz Gesseau and Charles Mamorobela, learning about creativity, perspectives, symbolism and the meaning of colours, our youth will imprint their words through visuals on a canvas becoming a safe space for freedom of expression.
This will result in 20 visual art works produced which will further support a dialogue in the art galleries, museums, heritage sites and events organised through our support partners, including Constitution Hill and the Department of Justice and Constitutional Development.
Valued Citizens Initiative is a non-governmental organisation (NGO) founded in 2001 in response to a request to develop citizenship education in public schools. The organisation empowers learners with essential life skills and citizenship values in primary and high schools to develop active citizenry at an individual level and accountability at a collective level for them to become meaningful citizens of the country and the world.
The voices of our youth matter and their engagement as Valued Citizens is imperative for the changes we want to see in our families, communities and our country, South Africa.
For more information, please contact Carole Podetti on 082 451 9393/011 781 9462 – or Lesego Mazibuko 078 605 8662