---
Paris / New York Heritage Festival comes to Joburg in March 2022
---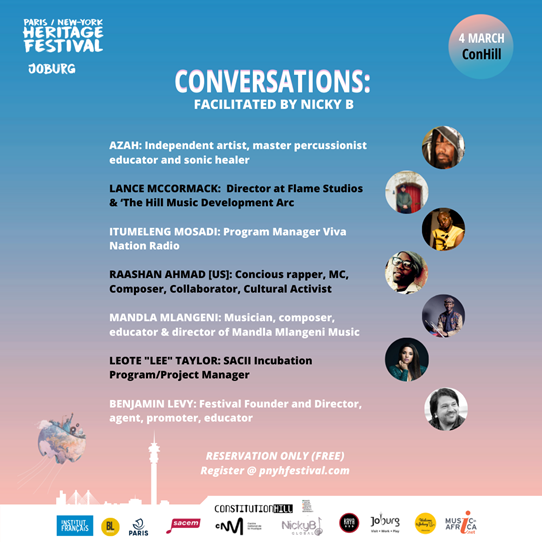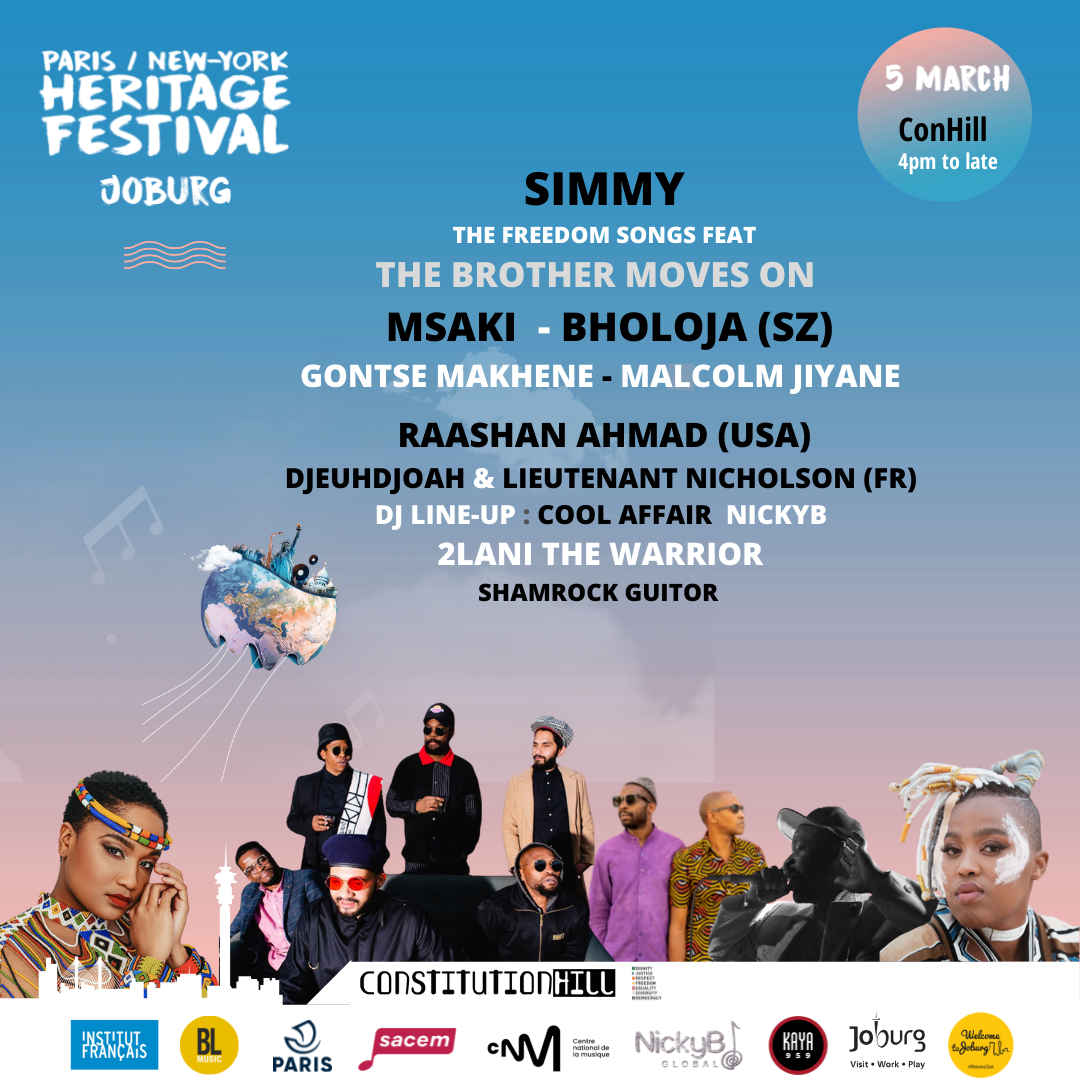 After over twenty years of promoting various artists including George Clinton, James Brown, Boosty Collins, and many more; Benjamin Levy created the Paris New York Heritage Festival. Benjamin wanted to pay homage to the music and culture of the African Diaspora, to which he owes so much of his career. Jazz, soul, ... also owe their roots to the African Diaspora. In 2016, the PNYH festival was born as a tribute/to pay homage to this heritage. Fast forward 6 cities, 3 continents, countless artists, and hundreds of performances later, PNYH has taken its place as a music festival maverick, carving out its unique place on the international music scene.
The vision? PNYH is a historical and contemporary journey to the heart of Africa and the African Diaspora's art and music. It is a journey that unites communities, celebrates a sharing of consciousness and connects place, space, subject and artists with audiences. The festival stops in Paris, New York, Montreal, Vancouver, Johannesburg, and Los Angeles, paying tribute to the major artists of the 20th century who have left their mark on the world's musical culture: past, present, and future.
Paris New York Heritage Festival is not just about creating musical performances. Its intention is to curate musical moments - moments that engage artists and audiences in conversation through sounds, settings, and collaborations. And the proof of the pudding is in the eating! - to take just one example - in 2017, the 'Music of Many Colours' theme landed in Central Park, NY, for a musical moment hard to forget. It rendered a magnificent tribute to Fela Kuti, 20 years after his passing. His son, Seun Kuti, took over the lead of the band Egypt 80, collaborating again with Roy Ayers - one of the most well-respected funk, soul and jazz composers living today. Ayers has been an activist, key participant in the acid jazz revolution and a masterful mixer of jazz with hip-hop and funk, earning him the nickname: "The Godfather of Neo-Soul." This musical collaboration in central park paid homage to the unique heritage of Roy Ayers and the music of Fela Kuti - Ayers remaining the only Afro-American artist to ever collaborate with Fela. They were joined by the glorious grab bag of international and local US talent, creating rich conversations and memories.
This year, after 3 pandemic postponements they are ready to present the next edition of our international festival. PNYH Festival Joburg will reflect the vibrancy and innovation of contemporary South African culture, asserting identity and instilling pride locally, while presenting foreigners with a strong artistic image – a far cry from the clichés of souvenirs and safaris that tourists so often seek.

There is no better place for PNYH Festival 2022 than Johannesburg's Constitution Hill - a living museum that tells the story of South Africa's journey to democracy.
Concerts, Collaborations and Local Market!
03 March 2022
Meet and greet: At eDikeni in Sandton, a meet and greet where artists, partners and friends of the festival can meet around beautiful music and share a moment together (invitation only, private event)
04 March 2022 Conversations and discussions: "We have now, more-than-ever, the responsibility to build today for a better tomorrow!"
A series of conversations and exchanges exploring the theme of Human[U]nity. Open to the public and facilitated by Nicky Blumenfeld (Kaya959), guest speakers will include Benjamin Levy [Festival Director, promoter, educator], Azah (master percussionist and music therapist), Lance McCormack (Flame Studios), Mandla Mlangeni (Musial and cultural activist) and others…
Register for the Conversations via this Google Form: https://docs.google.com/forms/...
05 Mars 2022 'Freedom Songs' Project: In South Africa, struggle songs have played a major political role and Hugh Masekela once described the country's journey to liberation as a 'musical revolution'. Since the Covid pandemic, artists are once again using their voices to express the sentiments of the people and/or encourage hope, resilience and healing. As PNYH celebrates this edition of the festival with music and live performances, artists will honor the South-African 'musical revolution' with the "Freedom Song Project'' - an interactive live collaborative performance, curated specifically for the festival, making a musical 'moment in history' and igniting a way forward!
A unique line-up, featuring acclaimed artists from the USA, France and Southern Africa coming together for the first time on stage :
The Brother Moves On (SA) "Freedom Songs Project'' Feat. Msaki (SA), Gontse Makhene (SA) , Malcolm Jiyane (SA), Bholoja (SZ), students from the 'Morris Isaacson Center for Music' and new on the line up, Simmy (SA)
It will also be the first appearance of Raashan Ahmad (USA) [USA] in South Africa, who has worked with Blackalicious, Jurassic 5, (The Roots), Aloe Blacc, Nicola Conte … Djeuhdjoah and Lieutenant Nicholson (FR) with Cool Affair (SA)
DJ Line-up: NickyB (Kaya959), 2lani the Warrior, Shamrock Guitor… .
Locrate Market - Soweto's famous market will present 15 stalls with delicious food and local arts and crafts for a day of fun and culture (https://locrate.co.za/)
PNYH has also partner with IFAS, Kaya959, SACEM, Paris City, Institut Francais, Joburg Tourism, CNM.