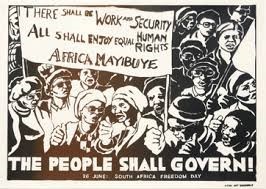 The Covid-19 pandemic in South Africa has again highlighted the value of workers in society. It has also underlined how millions of people – both workers and unemployed – live with hunger, insufficient food, poor sanitation, lack of proper housing and inadequate access to health services.
Now ‒ when collective voices for good need to step up ‒ is an ideal time to acknowledge the important role of trade unions in society. Not only do they balance the power of big business in society; they also represent workers' interests in policy-making and strive for a decent wages and fair working conditions.
Without trade unions, who will speak for workers, for their safety and healthcare and for proper remuneration that matches the key role they play? Who will speak for the millions in temporary work, like the many supermarket workers without health insurance and permanent contracts? Who will take up the case of workers in the informal sector? And will campaign for a basic income for the millions who want to work but are stuck in unemployment?
Trade unions have a proud history of fighting apartheid. A key milestone for the progressive trade movement was 1973 Durban strikes. The 1976 student uprising and black consciousness mobilization gave the unions a major boost – many activists from those movements joined the trade unions and helped forge links between community organizations and trade unions. In the 80 eighties, key trade unions joined with the Congress movement for a nationwide mobilization against the apartheid system. In the mid-eighties, the formation of COSATU and NACTU gave workers an even bigger voice.
Today, the trade union movement is much more diverse. It is also much weaker. Many trade unions have no research departments, have very little shopsteward training and appear to be distracted by problems such as infighting and poor stewardship of union funds.
Yet, in a world beset by divisions and individualism, the trade unions represent important values. Progressive trade unions oppose ethnophobia, racism, nationalism and discrimination. When they function well, they reduce wage inequality, help with collective bargaining systems in the workplace and stand for social justice. They take a human-centred approach to the future of work. This approach, according to the ILO, "puts workers' rights and the needs, aspirations and rights of all people at the heart of economic, social and environmental policies".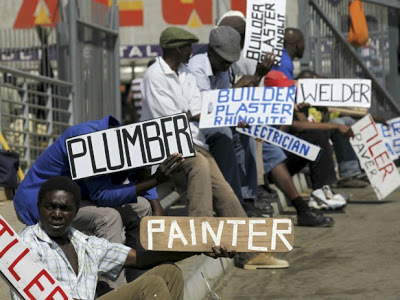 In South Africa in recent months, leaders in government and business have been seeking solutions to issues like Eskom's debt and the low levels of economic development. They've been meeting in Nedlac – a forum involving business, government, labour and the community sector. In such forums the voice of trade unions is critical. Trade unions and community representatives emphasize that national prosperity is not just a matter of incentives for business. It's also a matter of dealing with the problems of poverty, inequality and economic exclusion. As urgently needed are social programmes that address problems such as the lack of housing, food insecurity and lack of access to healthcare facing communities throughout the country. Such widespread social development will in turn create conditions for a sustainable economic growth in South Africa.
Now ‒ during this period of reflection and renewal ‒ Is a good time for trade unions to widen support for worker rights, to strengthen trade union organisation and to more consistently speak out on the massive gap between rich and poor in South Africa.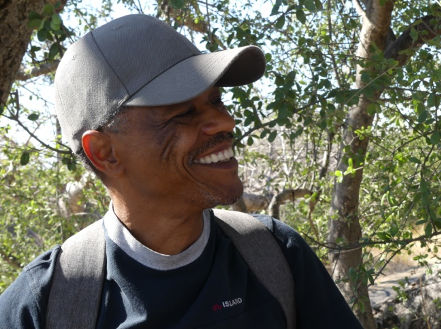 About the author
Based in Johannesburg, South Africa, Frank Meintjies has worked in the public, private and not-for-profit sectors. He worked as COSATU as Information Officer, in government as a senior manager in the national RDP office and at Deloitte Consulting as a specialist on change management. With Edgar Pieterse, he has edited Voices of the Transition, a text dealing with key issues, crucial debates and hopeful visions regarding South Africa's democracy. In addition, he has over the years provided analysis and media commentary on social justice and social change issues, for example as a columnist on Sunday Times and on The Weekly Mail.