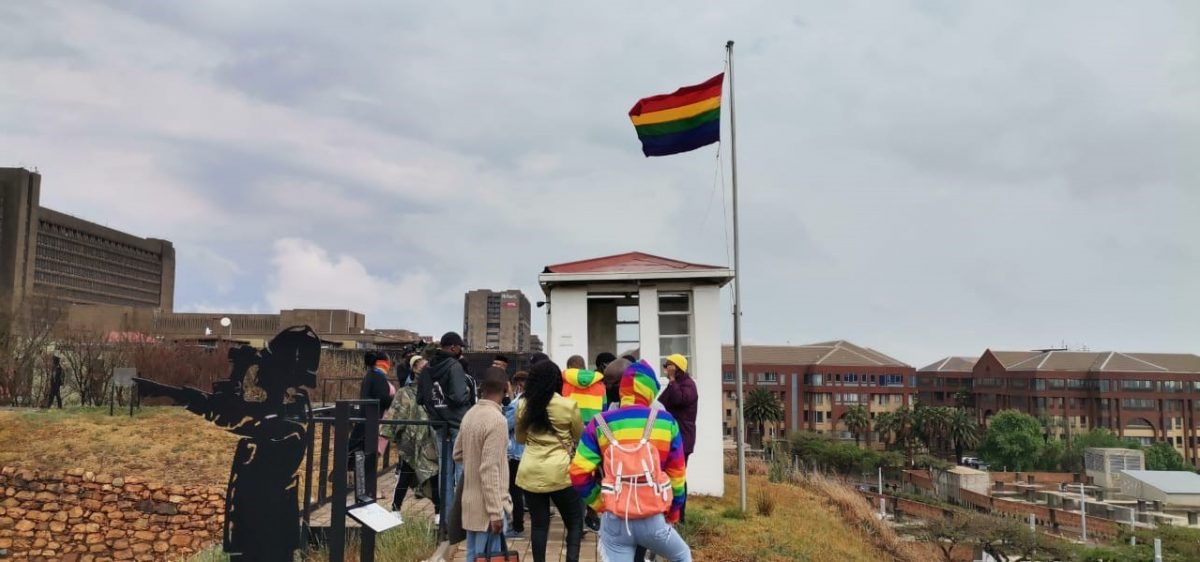 In commemoration of Pride Month, the Embassies of Argentina, Chile, Colombia, Mexico, and the British High Commission, in partnership with Constitution Hill, the Centre for Mexican Studies of the Autonomous University of México, the GALA Queer Archive of the University of Witwatersrand, and the Thami Dish Foundation will organize a series of panel discussions and roundtables.
The event will be hybrid in format, with in person participation and speakers online from participating countries.
These discussions will be accompanied by a sideline exhibition portraying the history of Pride and LGBTIQ+ activism in different countries.
Some of our distinguished speakers will include: Thami Dish (Thami Dish Foundation), Keval Harries (GALA Queer Archive), Roche Kester (Director of LGBTIQ in the office the Premier of the Gauteng), Mz Campbell (Miss Drag South Africa 20/21) Dakota Javenathaan (Young Queer Activist), Felipe Cárdenas (President of the Chamber of LGBT Traders of Colombia), and others.
International LGBTIQ+ Pride Day is a date that recalls the Stonewall riots of June 28, 1969 in response to one of the many police raids on the Stonewall Inn bar in the Greenwich Village neighborhood of New York City. On that occasion, LGBTIQ + people responded in defense of their rights with a revolt that lasted several days and ended up marking the beginning of what we know today as the modern movement for the rights of the group around the world.
The year after, in 1970, the first Pride marches were held in New York, Los Angeles, San Francisco, and Chicago to remind of these events. Today, marches are taking place all over the world not only to remember the events of Stonewall but also to celebrate equality in diversity and to raise the voice of "no more hate, violence, rejection or discrimination".
Beyond the dates and the particularities that the celebration acquires in different countries, "Pride" is a central element in the fight for equality, and symbolizes a response against discrimination, injustice and violence that the LGBTIQ+ population - regrettably- still suffers throughout the world.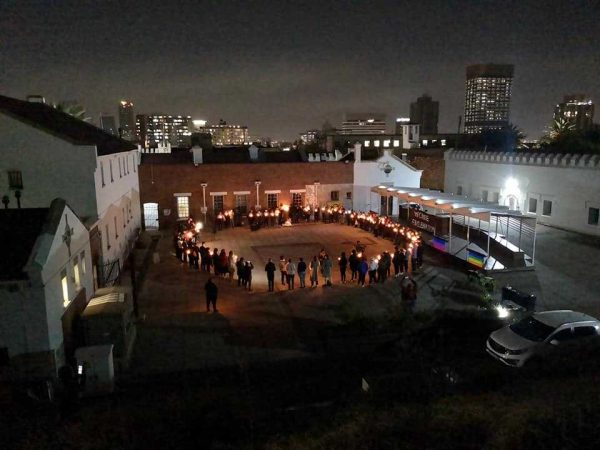 What does Pride mean to you? What do you think are the main challenges the LGBTIQ+ community faces nowadays? How can we learn from each other? How is the youth experiencing these issues? What keyrole do younger generations play in the fight for equality?
Join us to discuss these issues and contribute to a better world where we can celebrate equality in diversity! Physical attendance numbers are limited.
Book your seat on https://www.eventbrite.co.uk/e...
Date: June 13th
Time: 3-7PM
Venue: The Women's Jail – Constitution Hill
Parking: Off Joubert Street Precinct Road C