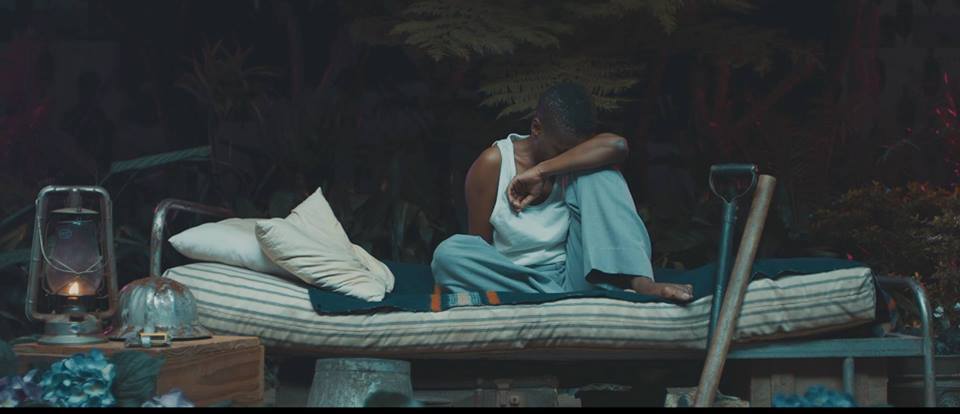 Zimbabwe-born artist Kudzanai Chiurai is used to controversy.
In 2004, he moved permanently to South Africa, his self-imposed exile coming after authorities in his home country threatened to arrest him following his exhibition of two works that depicted Zimbabwean President Robert Mugabe as a demonic figure.
Now Chiurai's dual location exhibition, We Live in Silence, tackles difficult subjects such as colonialism and misogyny. The exhibition is to be staged at the Old Fort parade ground at Constitution Hill (opening 6pm on 9 September 2017) and at the Goodman Gallery, Johannesburg (31 August to 14 October).
Born in 1981, one year after Zimbabwe's emergence from white-ruled Rhodesia, Chiurai was the first black student to graduate with a BA degree in Fine Art from the University of Pretoria. His early work focused on the political, economic and social strife in his homeland.
Coinciding with We Live in Silence is a retrospective at the Zeitz Museum of Contemporary Art Africa (Zeitz MOCAA) in Cape Town. Chiurai has held many solo exhibitions with the Goodman Gallery, accompanied by publications he has co-edited with creative journalist Mbali Soga and filmmaker Lodi Matsetela.
We Live in Silence is a new series of "characteristically theatrical and politically charged works", the Goodman Gallery says in a release. The works comprise photographs, videos, drawings, paintings and installations.
It is the final instalment of a three-part series that began with Revelations in 2011 and continued with Genesis [Je n'isi isi] in 2016. "Taken as a whole, this ambitious body of work disrupts what the artist refers to as 'colonial futures', creating 'counter-memories' within his images to contest dominant colonial narratives," the gallery says.
The exhibition takes Mauritanian filmmaker Med Hondo's critically acclaimed 1967 drama Soleil Ô as its starting point, responding, in particular, to the colonial mindset encapsulated in the following line from the film:
"It's crucial to be able to select individuals capable of speaking as we do, capable of thinking as we do, capable of retaining, of absorbing, yes absorbing words as we do and above all giving them the same meaning, and so there'll soon be millions of white-washed blacks, white-washed and economically enslaved."
The exhibition also repositions the female role in recent struggle histories, recasting the lead character as a woman in the black liberation narrative to challenge the gender bias inherent in such narratives.
Chiurai has participated in major exhibitions at institutions such as SCAD Museum of Art in Savannah, Georgia, US; Museum für Moderne Kunst in Frankfurt, Germany; Museum of Modern Art (MoMA) in New York; and Victoria and Albert Museum in London, UK.
His work has been acquired by MoMA, the Pigozzi Collection, The Walther Collection, Fondation Louis Vuitton, Zeitz MOCAA and the Iziko South African National Gallery.
In 2013, Chiurai's film, Iyeza, was one of the few African films to be included in the New Frontier shorts programme at the Sundance Film Festival in the US. In 2012, his Conflict Resolution series was included in dOCUMENTA (13) in Kassel, Germany, and he was awarded the FNB Artist of the Year prize.