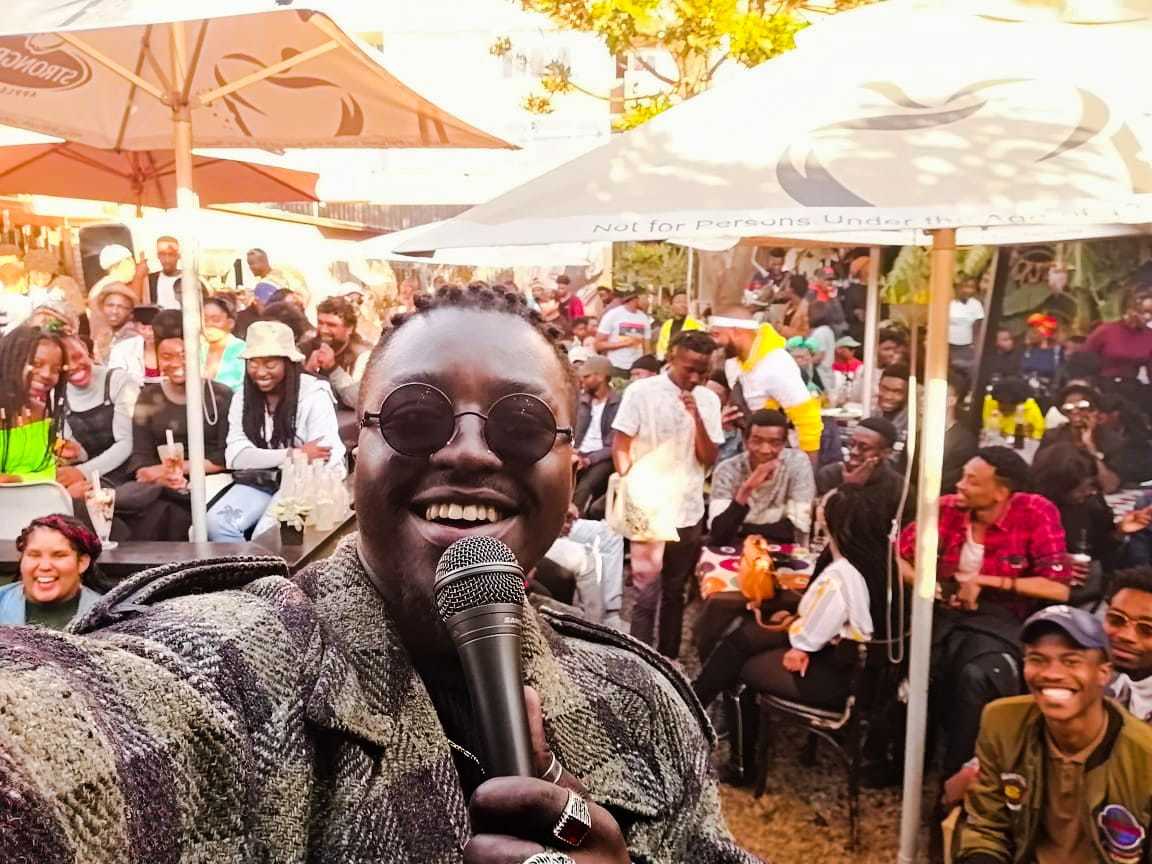 Hector Mgiba, also known Xquizified, is a 27 year old Cultural Curator and Change Maker. The love of art is driven to create platforms for artists to connect, showcase their talent and heal through the power of Art.
The Xquizified Movement is a pivotal point in shifting young people towards their dreams through support, peer to peer mentorship and guidance. Under this movement, artists are given an opportunity to feature their work in a diverse number of events/projects. Some of these include an annual music compilation, creative workshops and strategic tours of art spaces in the city. The movement provides access to the yearly Youth Expo and a monthly poetry session called World of Words.
Here creatives get to network, circulate positive energy, experiment and collaborate. All projects aim at mobilizing young people and thus cultivating a creative culture. Our work focuses on the bigger goal, one where a Wellbeing economy is reached through creative and social enterprises. My journey as a creative entrepreneur is embedded in my journey. From selling sweets in high school to working retail part time and most importantly, following my intuition. From 2013, I worked hard to build in the way I collaborate with people. Soon after I quit retail to fully pursue my purpose in 2017. I know that it's not easy, it takes consistency and hard work. However, one also needs to have a compelling drive to achieve something bigger than themselves.
Xquizified is a word I created by fusing Exquisite and verified. When verified, it is clear that something is real. So dope it has to be seen and heard. Since inception we've provided entertainment for an event under the City of Joburg where former Mayor was an honorary guest. We've been part of the Constitution Hill Human Rights poetry stage, worked with Makers Valley on a number of projects along with the British council and U.S consulate.
The intention is to build one of the biggest social and Creative enterprises forming part of the holding company 94 Colours.