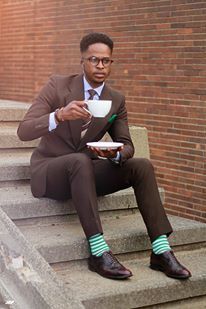 Let African fashion knock your socks off at the first-ever Bantu Renaissance festival – and the launch of Afrocentric sock designs – to be staged at Constitution Hill, on 15 September 2017.
The event will focus largely on the great impact that fashion has in shaping – or reshaping – Africa's identity. Hosted by Bob the Stylist, it comprises a short film by director Meja Shoba and several guest speakers, including fashion photographer and creative director Trevor Stuurman, and stylist and trendsetter Kwena Baloyi. There will also be presentations by performance and production company Dear Ribane and clothing and lifestyle brand Boys of Soweto.
"Bantu Renaissance is a rebirth of thinking and understanding about who we are as Africans," says designer Vusumuzi "Bobo" Ndima, better known as Bob the Stylist. "It's a celebration of African greatness and intelligence, and we have used fashion as a way to convey our stories."
The film, sponsored by sock company Falke, was made in collaboration with Bob the Stylist and explores the importance of style and fashion to Boys of Soweto. The film explores how the label remains true to its African roots while operating in an urban, Westernised arena.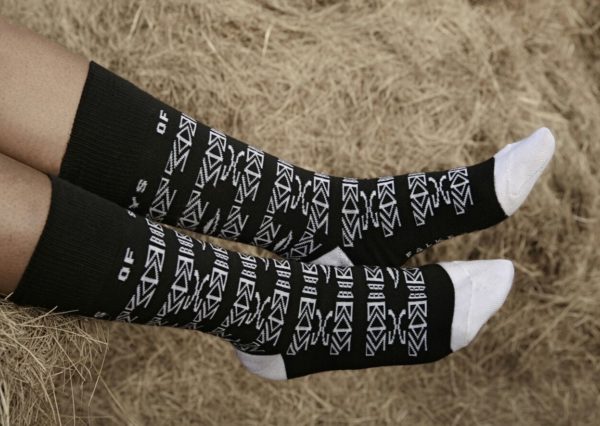 Falke socks agreed to collaborate with Bob the Stylist when he came to them with sock designs inspired by Bantu hieroglyphics he came across in Credo Mutwa's Indaba, My Children, the internationally acclaimed collection of African folk tales first published in 1964.
Falke had sent Bob the Stylist a set of socks emblazoned with Boys of Soweto emblems. When he posted images of the socks to the internet he had people asking to buy pairs. Inspired, he used the hieroglyphics to create new sock designs and Falke approved them.