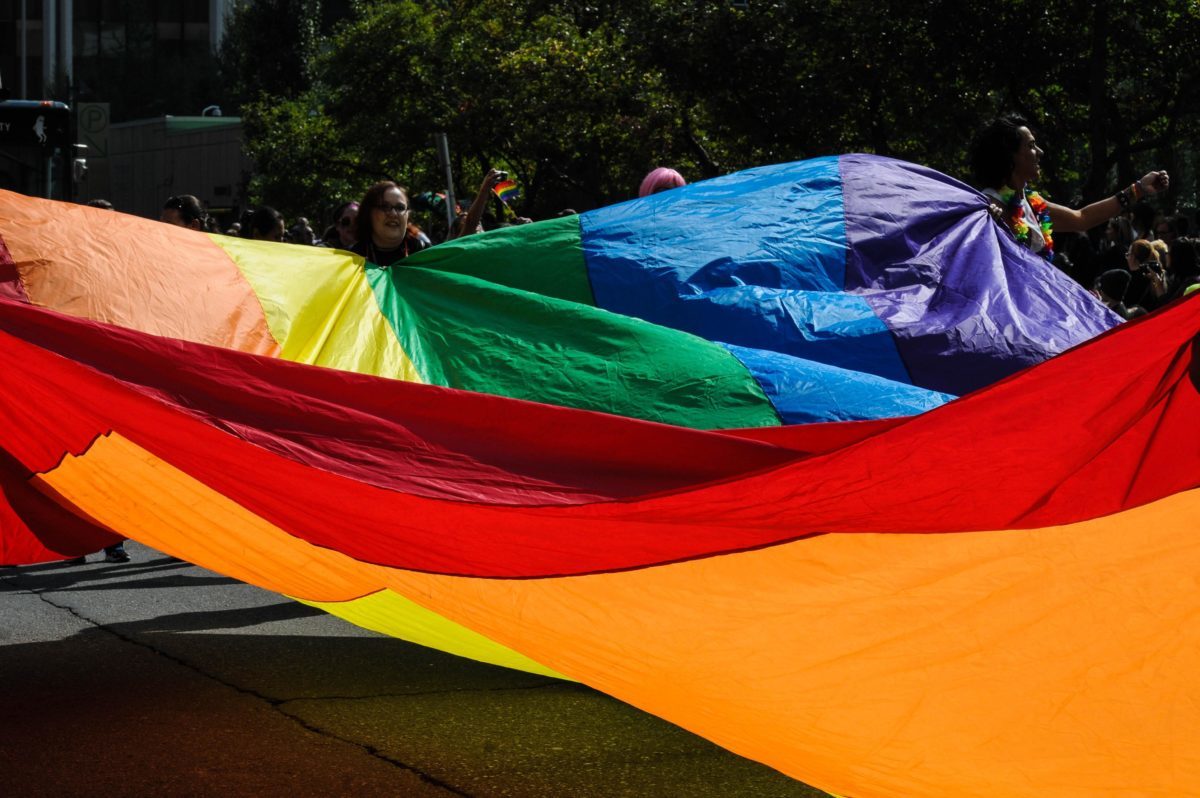 Many do not know that South Africa was the first country in the world to protect against discrimination based on sexual orientation and the fifth country to legalize same-sex marriage.
In the fight for LGBTQ+ rights on the African continent, South Africa leads the way both for marriage equality and legal protection against discrimination. The LGBTQ+ community does not have a special section in the Bill of Rights devoted to their rights, but the relevant part of section 9 of the Constitution, entitled "Equality", states that:
"(3) The state may not unfairly discriminate directly or indirectly against anyone on one or more grounds, including race, gender, sex, pregnancy, marital status, ethnic or social origin, colour, sexual orientation, age, disability, religion, conscience, belief, culture, language, and birth."
Gays and lesbians are protected by the inclusion of sexual orientation as one of the listed grounds on which unfair discrimination may not take place. Their explicit mentioning gives our Bill of Rights a special place in the world.
But as a country, we still have a complicated relationship with our LGBTQ+ community. LGBTQ+ South Africans still experience barriers to economic and social inclusion related to structural inequality and social stigma based on race, sexuality, gender, and sex. We continue to see surges in LGBTQ+ targeted violence, including corrective rapes, and LGBTQ+ refugees and asylum seekers who fled to South Africa to escape persecution are not protected.
A recent survey by the Inclusive Society Institute on "The lived experience of the LGBT+ community in South Africa" found that the majority of the LGBT+ community members surveyed (86%) are aware of their constitutional and legislative rights; yet far fewer (59%) believe that these rights are in themselves adequate. Most respondents (77%) believe that the government is not doing enough to guarantee their rights relating to gender identity and sexual orientation (77%), which suggests a perceived failure in implementation.
In terms of social cohesion and integration Inclusive, the survey found that the majority (72%) of the LGBT+ community experienced some form of discrimination in terms of social integration – from education and youth development; access to healthcare; safety, security, and psychosocial services; access to housing, essential services, and in job creation, employment and seeking asylum.
A perturbing finding was that 59% of those surveyed still experienced discrimination when wanting to express or participate in their own cultural practices, while a very high 67% felt discriminated against when wanting to express their personal religious beliefs. The most disturbing finding of the survey relates to health, particularly mental health with 24% of survey respondents indicated that they were suffering from some form of a medical condition.
The survey findings suggest a disparity between the guaranteeing of the rights of the LGBT+ community in existing legal frameworks on the one hand and the practical implementation and execution of those rights in both the public and private spheres on the other.
Many South Africans still feel that same-sex activity is morally wrong. This perception is in line with the data regarding the lived experiences of LGBTQ+ people throughout the country. LGBTQ+ voices are silenced because of a lack of representative leadership and a result many communities are not having conversations about LGBTQ+ issues. The result is that whilst on paper, South Africa is a haven for the LGBTQ+, there is still a stark contrast between the policies and the lived experiences of the community.
October is Pride Month in South Africa. Constitution Hill joins the Thami Dish foundation in raising the flag this month where it will fly above us for the entire month of October.
It will serve as a reminder that as well as being a month-long celebration, we need to use this month to raise awareness of current issues and injustice that still remain, in the hope of improving the attitudes of society and to encourage inclusiveness. South African's and particularly LGBTIQ+ youth do not know about their LGBTIQ+ history and so we will also use this month to remember the many people who came before, who devoted their lives in the struggle for LGBTQ+ rights.
#Pride2020
#WethePeopleSA