We, the forgotten youth of South Africa,

Recognise the injustices of our present,
Honour those suffering for justice and freedom in a land that is still not ours,
Disrespect those who have worked to plunder and impoverish our country, and
Believe that South Africa still belongs to rich old men, united in their greed.
We therefore disavow corrupt political representatives who have abandoned our Constitution, flouting the supreme law of the Republic to enrich themselves:
They have widened the divisions of the past and established a society based on rapaciousness and avarice, social injustice and human rights violations;

We call on them to lay the foundations for schools, clinics and housing, bringing dignity to the forgotten people of this country and allowing every citizen to be equally protected and valued;

We call on them to improve the quality of life of all citizens, not just the wealthy and well-connected, and to free the potential of those of us still living lives of squalor and desperation; and

We call on them to build safe spaces for the girl child to learn and play, accessing all the rights promised in a democratic South Africa, and able to take their rightful place as full citizens
May our fellow South Africans help us.
The Aids Healthcare Foundation (AHF) and the Ntethelelo Foundation are collaborating to uplift and empower adolescent girls and young women in Setswetla in Alexandra, just outside Sandton.
This community lacks access to basic services like clean water and sanitation and residents are far from the nearest schools and clinics.
The stark contrast between the families who lost their homes to fire earlier this month and those affected by flooding lower down in the valley when the Juksei River burst its banks, and the opulence of Sandton – just streets away – is a jarring reminder of the legacy of apartheid and the unequal distribution of resources that continues to oppress people and deny them their dignity.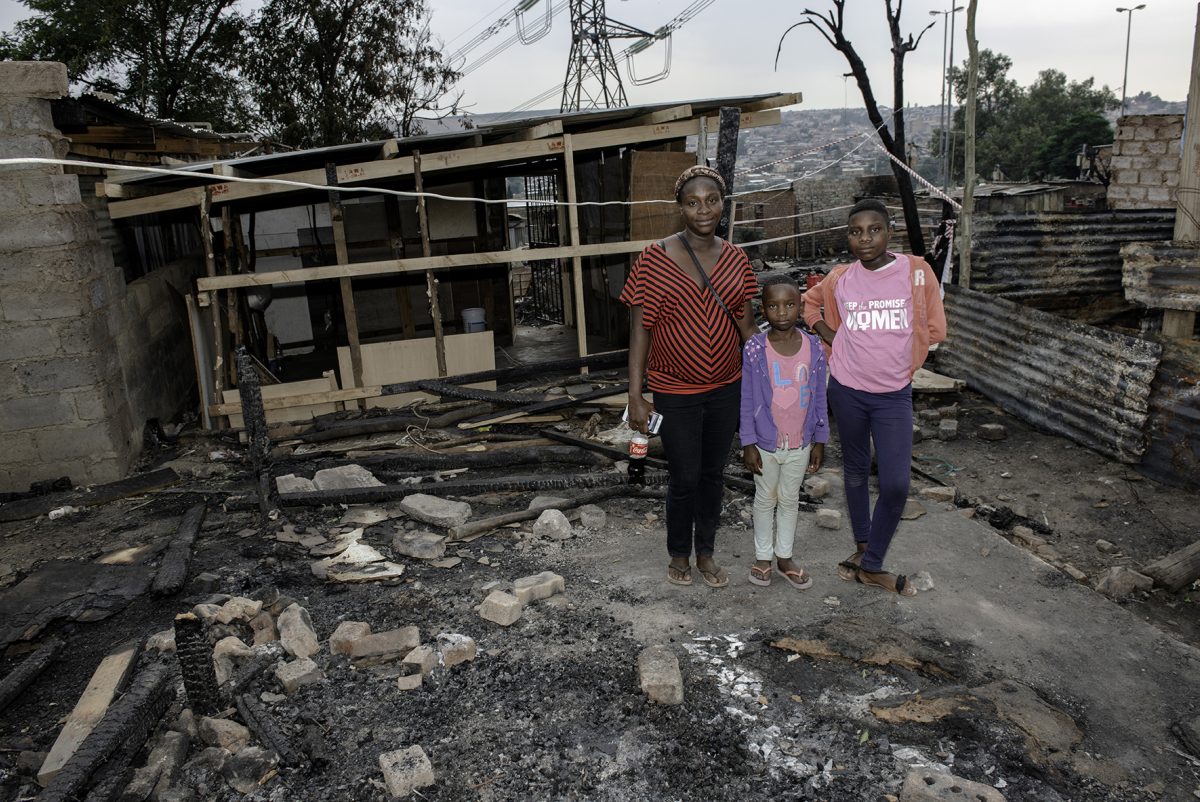 The people of this community have largely been forgotten, left to fend for themselves without the basic services most of us take for granted.
To coincide with the second annual Human Rights Festival, the AHF and the Ntethelelo Foundation are joining forces with Constitution Hill to mobilise people planning to attend the festival to help raise this community up.
Something as simple as bath soap, deodorant, toothpaste or sanitary pads can help restore a young woman's dignity. Simple school supplies like notepads, pens and pencils can reduce parents' anxieties as the new school term begins.
We are calling on you to write a short letter addressed to a "Setswetla resident", telling them a little about yourself and sending them a message of encouragement and care. Bring your letter to the Human Rights Festival along with one or more of the items listed below, and visit us at the AHF/Ntethelelo exhibition stand to donate.
Toiletries
Bath soap

Toothpaste

Toothbrush

Deodorant

Body lotion

Shampoo

Sanitary pads
Stationery
Exam pads

Black pens

Pencils

Pencil cases

Pencil sharpeners

Rulers

Calculators

School backpacks
Kindness gifts
African children's books

African young adult books

Books for and about strong black women

Educational toys

Soft toys for younger children

Children's clothing

Children's shoes