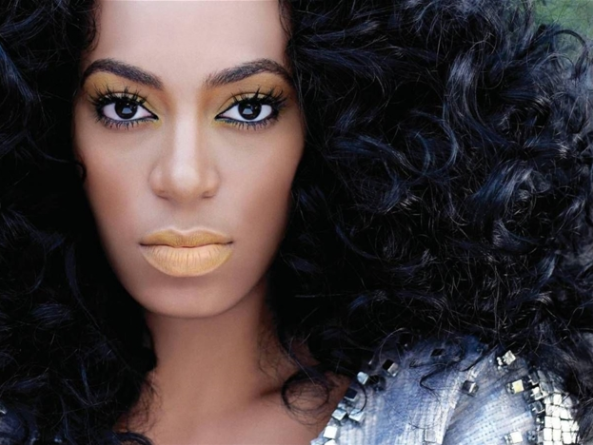 Look for magic
Zwelidumile Feni, fondly known as Dumile, was a South African artist who used his art to protest against the apartheid government. One of the most re-told stories about Feni is that one day during the dark days of apartheid, he was a passenger in a car that drove past a line of Black men who were all handcuffed for not having passes. The driver of the car asked Feni, "Why don't you ever draw things like that?" As Feni was thinking of how to respond, a funeral procession for a child passed in front of the handcuffed men and, despite their dire circumstances, those with hats took off their hats as a traditional sign of respect. Feni said to the driver, 'that's what I want to draw'.
Pour ashes where they claimed my name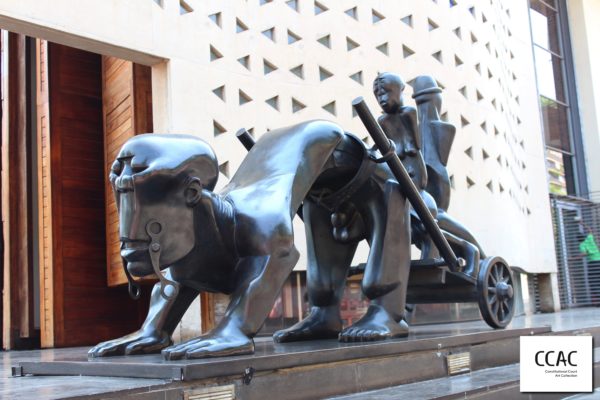 Feni was very clear that his subjects were Africans, as he said "they are my people", but his message, the idea that he sought to bring across in his work, had nothing to do with racialism but everything to do with enduring humanity. Feni died a tragic and lonely death while in exile in New York, and shortly before he was scheduled to return home to witness South Africa's transition from apartheid to democracy, a democracy which would have enabled him to create his work freely right here at home.
It is therefore an honour for Constitution Hill to serve as a gallery for some of Feni's iconic work. Although could not return home, his work did. There is no better exhibition site in the world than Constitution Hill to display Feni's work, which captures the perseverance of humanity under hostile conditions. His work displayed at Constitution Hill challenges visitors to reflect on South Africa's tortured past and all that was sacrificed for our liberation.
"This shit is for us"
Constitution Hill is an example on how to truly decolonise a space and to creatively transform pain into courage.
The precinct is a site of a very dark history of oppression and brutality. It was once a fort and a military defence post during the South African War (1899-1902), later a place that was notorious for its harsh treatment of ordinary prisoners, and those caught in the vice of apartheid laws.
The site housed three notorious prisons: the Fort, where white inmates were kept; Section 4 and Section 5, the "natives' jail", built in 1902, and the women's jail, added in 1909. Many struggle heroes passed through the doors of the Old Fort. The prison is also the only one in the world to have imprisoned two Nobel Peace Prize laureates – Nelson Mandela and Albert Luthuli.
All the prisons were places of degradation. Prisoners in Section 4 and 5 were compelled to take part in the "tauza dance", a humiliating ritual imposed on those returning from a court appearance or a work programme to ensure that they had nothing hidden in their rectums.
The prison was closed in 1983. Now this site has been creatively transformed into a human rights precinct that is the home of the Constitutional Court of South Africa. We have now reclaimed this space as we have reclaimed our country. It is unusual for a court to be built on a site of a prison, yet this epitomises the South African story – not an erasure of the past but a future creatively built upon an honest acceptance of the past no matter how painful.
We are not proud of the history of the site but we are proud of what we have done with it. We are even more pleased that this site with so much history of degradation will now host South Africa's inaugural Afropunk festival on 30 and 31 December 2017.
The festival shares the same ideals as Constitutional Hill- no sexism, no racism, no ableism, no ageism, no homophobia, no fatphobia, no transphobia, and no hatefulness. We are also excited that one of the artists who will be performing at Constitution Hill is American singer, songwriter and actress Solange Knowles, an artist who embodies the ideals that Constitution Hill and Afropunk stand for.
For us, by us
Solange's latest album gives voice to Black frustration, pain and aspirations. A Seat at the Table symbolises what every activist yearns for – to be heard, to be seen and to participate in every sphere of society as a right carrying citizen. Knowles will bring her transformative music and energy to our site where art, justice and activism intersect. Her music and Constitution Hill will make for a magical combination.
The heritage at Constitution Hill strongly bears resemblance to Knowles' own. The presence of Solange's art on Constitution Hill will foster a collective sense of belonging for all those from different parts of the world who are fortunate enough to witness this historic moment which is especially important in a world that seems intent on exploiting what divides us.