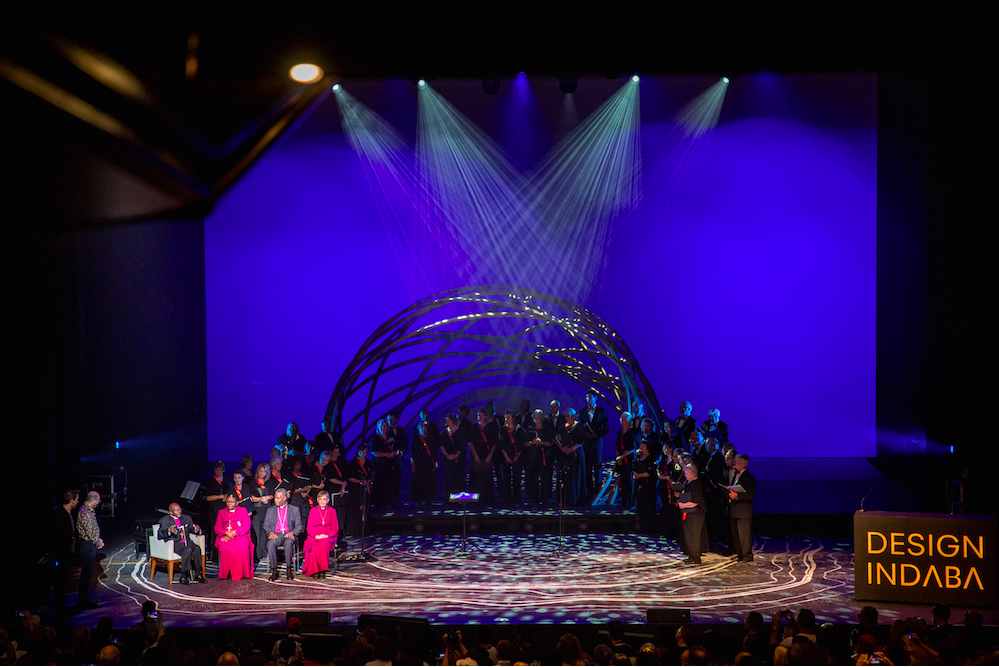 On Archbishop Emeritus Desmond Tutu's 86th birthday – 7 October – a slim-limbed wooden arch commemorating South Africa's Constitution will be officially unveiled in his honour in Cape Town.
On 10 December, the 21st anniversary of the adoption of the Constitution, a second, smaller arch will be unveiled at Constitution Hill in Johannesburg.
The Cape Town arch is to be found on Government Avenue, next to St George's Cathedral. Arch for Arch – a play on the nickname South Africans have given Tutu – has 14 pillars, representing the Constitution's 14 chapters. It relies on a keystone to avoid collapse, just as South Africa's freedoms rely on a keystone: the Constitution.
Arch for Arch was commissioned by Design Indaba, which is an online publication, annual festival and social responsibility organisation. It was designed and built by Oslo- and New York-based, award-winning architecture studio Snøhetta, in collaboration with South African architect Thomas Chapman.
The arch's public installation outside St George's Cathedral, from where Tutu led many protests, and surrounded by Parliament, the Company's Garden and the Slave Lodge, represents disparate aspects of South African history and society, says Design Indaba on its website. It also displays the "immense value" of the Constitution's Bill of Rights.
Chapman told Design Indaba that one of the most fulfilling aspects of his involvement in the project was the chance to meet with and learn from people such as retired Constitutional Court Justice Albie Sachs and former African National Congress deputy secretary-general Cheryl Carolus.
"I am not quite a born-free," he said, referring to the nickname given to South Africans born after the 1994 advent of democracy. "I caught the tail end of apartheid. I wasn't there to experience the worst of it, so I can't pretend to know what it was like. But I really do appreciate being given the opportunity to learn more about this nation's history through such a momentous project."