At midnight, 26 April 1994, my son Willem, our friends Eddie Meiring and Renier Terblanche and I stood in Johannesburg amongst thousands of people. There was a festive mood. We enjoyed the chit‑chat and being part of this once in a lifetime moment. I pitied the ones that were armed to their teeth and anxiously following the events on their TV screens.
Whilst we were singing Die Stem and Nkosi sikelel' iAfrika we saw the new flag being hoisted and the old flag lowered. This was a poignant moment. Never to be forgotten.
On election day, 27 April 1994, I visited the old Krugersdorp polling stations as I had done during the elections in the years gone by. Voters were standing in long lines but the sting of the familiar battles with the Conservative party and their candidate Clive Derby-Lewis during the 1987 and 1989 was absent. The National Party faithful were there as always helping voters to cast their votes. Their continued loyalty humbled me.
Apocalyptic predictions of conflict and violence during the elections were never realised and long lines of peaceful voters from all communities and groupings in the country patiently waiting to cast their votes, became the iconic image of the new South Africa that was flashed around the world by the hundreds of journalists and camera crews that descended upon the country to cover this event. The turnout was so great, that the voting period was extended to three days. On the third day the now bored press corps was hastily reassigned to the genocide in Rwanda.

On the spur of the moment I decided to vote in Munsieville. I did not want to make a political statement – I was just curious and wanted a new experience. I had no desire to cast my vote at any of the old polling stations. It would be a repetition of previous encounters without the excitement.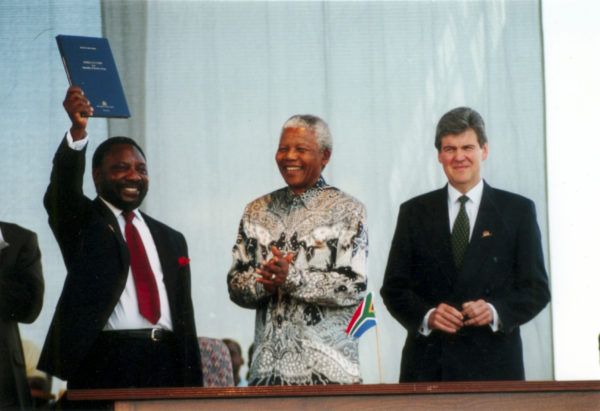 What a contrast! In 1986 Winnie Mandela trumpeted in Munsieville, "Together, hand in hand with our matches and our necklaces, we shall liberate this country." Her gathering was rowdy and full of fight; Nelson Mandela's democratic Munsieville in 1994 exemplified the new era. The people of Munsieville were peaceful and content.
One can only guess what would have happened had I made an uninvited appearance at the venue during Winnie's feisty speech eight years earlier. That gathering was so fired up anything could have happened.
The old constituent demarcations now belonged to the past. Nobody questioned my presence. Standing in the ballot station and casting my vote was a confirmation of the new reality – there were no Apartheid boundaries.

On 8 May 2019 after casting my vote in the election of that year at one of the old voting stations in my neighbourhood, I decided to visit the voting station in Munsieville. There was no sting like 1987 and 1989 elections nor the excitement of the 1994 elections.
Does this docile atmosphere signify a settled democracy? A democracy is much more than organising a peaceful election every five years. Democracy is a work in progress – you never arrive – and an active citizenry must hold the elected officials accountable between elections.
Covid-19 has changed all of this – a new reality (again): how does parliament hold the executive accountable if they don't meet? How does the citizenry hold their elected representatives accountable if they can't meet or march in large numbers? How can I be without doing what I enjoy most: being near people, looking my others in the eye, trying to understand their hopes and their fears.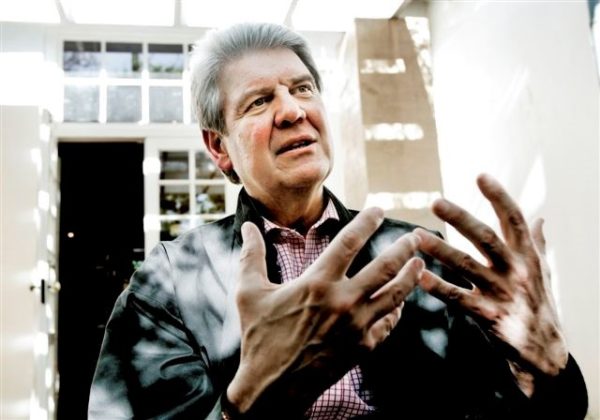 New boundaries are drawn. We are afraid of each other – it has nothing to do with skin pigmentation or old apartheid prejudices. Keeping social distance has become much more than being polite. It is now about fear: will I be affected? It has also accentuated the old divides in new guises: the affluent is still affluent, able to stockpile (again) as if there is no tomorrow; the vulnerable in our midst had hoped for a kinder future – a more caring society. Corona has confined them to their limited spaces – not through draconian security legislation or apartheid policies but by regulations to fight this deadly virus.
Corona has forcefully reminded us that we have not overcome the vestiges of our past: spatial demarcations, lack of infrastructure, poor health services, and access to modern technology still out of reach for many.
In April 1994 the future was clear. The past was foggy. We understood what had to be done. In May 2019 we realised we had not delivered on the election promises of the 1994 election campaign and the promises of the elections that followed.
Corona provides us with a new beginning. The future isn't what it used to be. Life beyond Corona can't be more of the same. The past is now clear; the future is foggy.
About the author
Leon Wessels is the author of: "Encountering Apartheid's Ghosts – from Krugersdorp to Constitution Hill"