Ubuma Leadership was established in 2014 to build transformative caring societies that will value the lives of all who live in it. At Ubuma we strive to effect change in growing a stronger consciousness for ethical and moral leadership in all communities and be our people's keeper in all struggles. Within Ubuma we currently have 3 running programmes, our first being with the Ubuma African Leadership Course where we mentor young leaders to be agents of change in their communities. As leaders ourselves we aim to influence economic, social, and political development of Africa. The Justice Dialogue, a forum dedicated to building consensus on issues of justice. In our effort as advocates, we have our third programme focusing on gender-based violence, sexual harassment, rape, and femicide. Ubuma Leadership founded The Black Men's Imbizo. The Black Men's Imbizo is a national conversation bringing together black men of all ages around to discuss and formulate solutions to the challenges of black male identity and masculinity.
It is with this background that we at Ubuma Leadership will organise a series of initiatives all geared at bringing awareness of the lives that have been lost at the hands of the South African Défense Force and Police service and Gender Based Violence (GBV) by Men. These initiatives will also serve to question police brutality on black lives and men's brutality on women's bodies.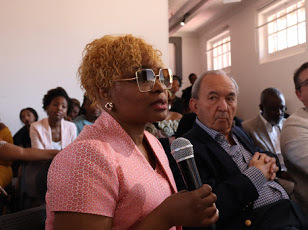 Ubuma Leadership is hosting two rapid response webinars: one for Gender Based Violence and another for Socio-Economic effects of the lockdown restrictions.

1. The Black Men's Imbizo – Gender based Violence Webinar
Title: Mind of a Man and The Mind of a Womxn
This will be an introspective conversation to discuss the different values and perspectives we as a people have internalized regarding violence. This Imbizo will have two panel discussing The Mind of a Man and The Mind of a Womxn.
Date: 11 July 2020
Time: 10h00
Platform: Zoom and Facebook Live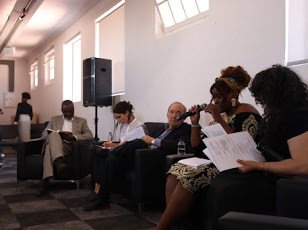 2. The Justice Dialogue – The Socio-Economic Effects Webinar
Title: The Cost of Covid-19 and The Crimes of Covid-19
Under the themes of The Cost of Covid-19 and The Crimes of Covid-19 we will have a high- level conversation on the structural and individual changes that South Africans have undergone because of COVID – 19. The panel discussion, The Cost of Covid-19 will look at the socio- economic ramifications of the lockdown restrictions on the most at risk groups in our country, namely, women, children, refugees, asylum seekers and unemployed youth.
Date: 18 July 2020
Time: 10h00
Platform: Zoom and Facebook Live
Constitution Hill is proud to be teaming up with the Ubuma Leadership – founders of the Black Men's Imbizo for the The Mind of a man and the Mind of a womxn Webinars.