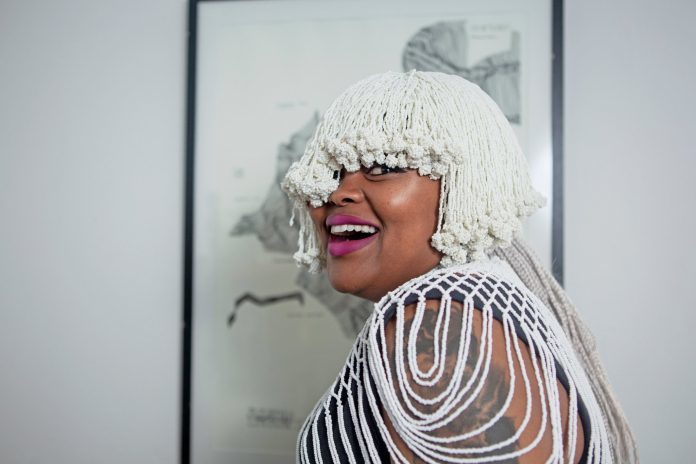 Soilsista Projects Collective is founded by Philanthropist, Content Creator, and Singer/Songwriter known from the internationally acclaimed trio The Soil, Buhlebendalo Mda. Buhle then recruited a friend and colleague who is a Creative Director, Botshelo Mondi. The pair aim to celebrate women's achievements while serving as a platform for women in the creative industry to engage in conversations about change, both on the frontlines and behind the scenes. The Collective not only focuses on the business of Arts and Technical Production, it also focuses on many other issues that feed into the self-consciousness and the industry, such as Mental health, Life and Career Navigation, Women in Arts Injustices and more. During this year's frustrations, we managed to work with up to 3 women who are game changers in their respective fields, who seek to enable young women in their communities to break into the industry and surpass heteronormative Agendas. The initiative is endorsed by Constitution Hill and Prominent, respected women in the Industry.

Soilsista Projects Collective is about to start production on Buhlebendalo's Music Video from her debut album 'Chosi' for her solo career. We are thankful for institutions like Constitution Hill for constantly supporting women in the arts and granting us the space to change the world.
Chef Bakae Maesela is another phenomenal woman we are working with, who is a professional chef and artist based in Johannesburg. Almost a decade in the industry, Bakae has vast experience, through veganism, farm-to-table concept, food and ingredient knowledge. Founder and CEO of her own company, Art On The Menu, a company that has a vision to change the food industry and shine light on Female Chefs in South Africa. A fusion of food and all things art, Chef Bakae is aiming to shine her bright light and introduce the world to her eclectic but not forgetting hearty, traditional food.
Yolanda Dandala is also one of the dynamic ladies we are currently working with, on a project called Thokoza Gogo Lockdown Party, a digital entertainment show that celebrates the history, heritage, and the progressive digital identity of Sangomas. A combination of ancient and modern music culture.
The Soilsista Projects Collective is open to all who support and understand the importance of gender equality, the founder said in a statement, "We are no nation without Women". We are looking forward to collaborating with more women and organisations that support women.

There will also be a children's Programme where we create a books club for the little ones, ensuring that we groom our daughters in a good balanced environment and under the guidance of woke matriarchs.
For more information, contact the founders Buhlebendalo Mda on mailto:soilsistapro@gmail.com, or Botshelo Mondi on mondibotshelo@gmail.com.