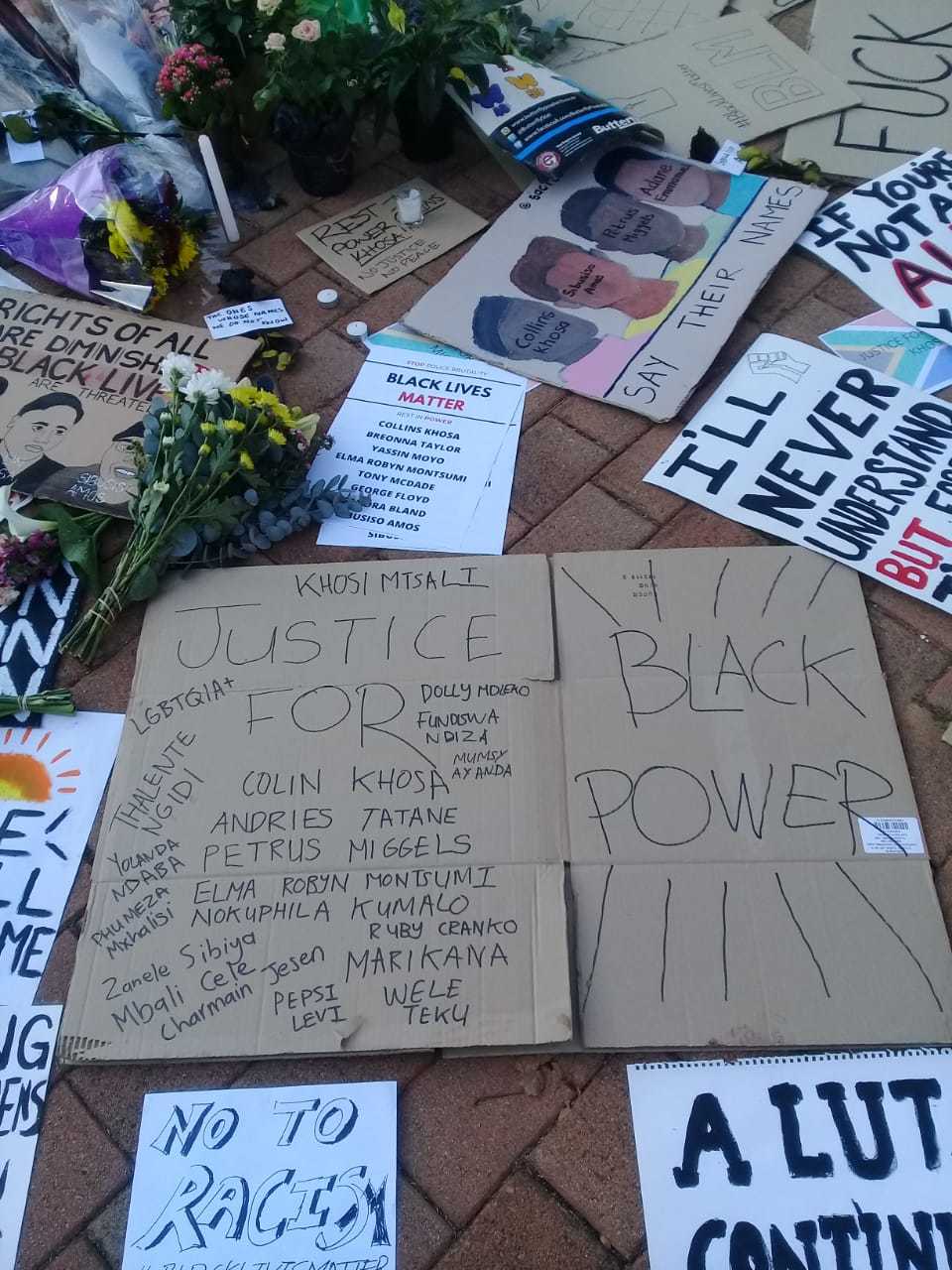 This weekend the Black Lives Matter protest came to Constitution Hill. A small group of people gathered spontaneously to express solidarity with the family of George Floyd who was killed by police.They also paid respects to Collins Khosa and the estimated 17 other victims murdered by police under lockdown in South Africa.
Protestors stood and chanted "Black Lives Matter!", then knelt down and chanted "I can't breathe". At one point they observed a moment of silence. Some brought flowers and artwork and placed them in the middle of the protest. One of the posters contained the names of Collins Khosa; Sibusiso Amos; Robyn Montsumi; Adane Emmanuel; Petrus Miggels and Sandile Sajini. Participants were allowed to share feelings and give their understanding of racism. One pointed to the poster and asked: "Why did it take us so long to know the names of those who died at the hands of the police here?"
Another speaker said #BLM in South Africa was not only about police brutality. It also referred to food security issues, the housing shortage, the demand for a well-funded public health system and the need for proper protection of frontline workers during the Covid-19 pandemic. Despite the transition to democracy, far too many people – mostly black – lived a life of mere survival. Several young white participants noted how often fellow whites expressed racist views in social settings. But, despite the discomfort it caused at dinner tables, it was imperative to take a stand and confront denialism, superiority and blindness to privilege in the white community.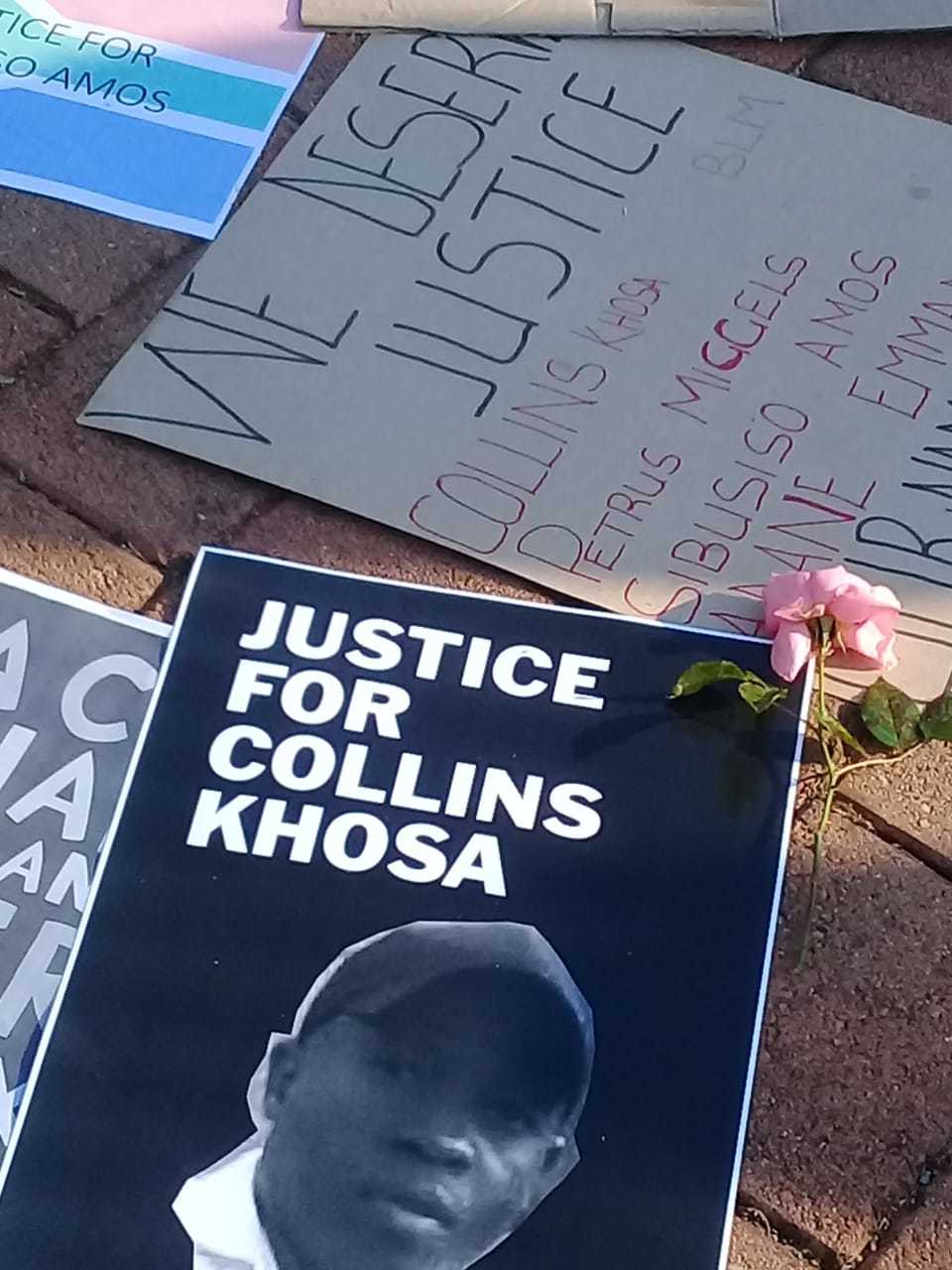 One of the speakers, filmmaker Rehad Desai, drew attention to the killings at Marikana. He questioned why no policemen was prosecuted for their role in the killings. Another speaker who dropped in on the event, Wits lecturer Noor Nieftagodien, called on young people to take the lead in building a local movement that connected with ant-racist work globally. It is significant that the spontaneous protest was held at Constitution Hill. An iconic heritage site and home to the country's Constitutional Court, the site has always been a place where people gather to share their stories and raise their voices. By creating spaces of cultural dialogue around human rights, the site continues to grow a culture of human rights that makes it possible to imagine better and fairer collective futures. Constitution Hill saluted the people who gathered today to stand up against racial oppression in the U.S. and South Africans. #BlackLivesMatter #AllLivesMatter #AlutaContinua!