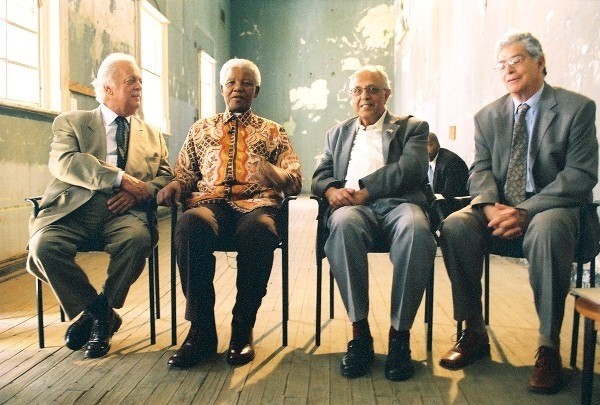 When you are on a visit to Constitution Hill for a guided tour, our tour guides will be sure to point out a powerful inscription on the roof of a passage to Number Four prison that encapsulates the essence of the experience.The message is a quote from Nelson Mandela's book-"Long Walk to Freedom". "No one truly knows a nation until one has been inside its jails". One of the most impactful exhibitions is of the Blanket Sculptures which highlights the discomfort of the conditions that were part of life in a prison cell.
Outside of these conditions, prisoners endured harsh treatment from wardens which was only amplified by the gang leaders who lorded over them. Within the confines of cells, there was a strict hierarchy between prisoners who were forced to sleep according to their status. Gang leaders were afforded the most comfort, followed by their bodyguards and then those considered 'slaves' who were degraded by being forced to sleep next to the toilets.
The blanket sculptures on display at the museum today have an interesting role in the story of life in prison. To maintain their authenticity, Constitution Hill reached out to two ex-prisoners who were prepared to bravely return to the place of their incarceration and contribute to sharing part of their story. We learned that blankets were collected from prisoners who had no choice, to be made into couches and chairs for cell bosses and gang leaders. The prisoners often ran competitions around these sculptures to express their creativity and would make trucks, cannons and even tankers. On inspection days, they hoped this would impress the wardens and gain favour for their efforts. Ultimately, the creation of blanket sculptures was a communal activity that prisoners used to entertain themselves and cope with their lives in incarceration.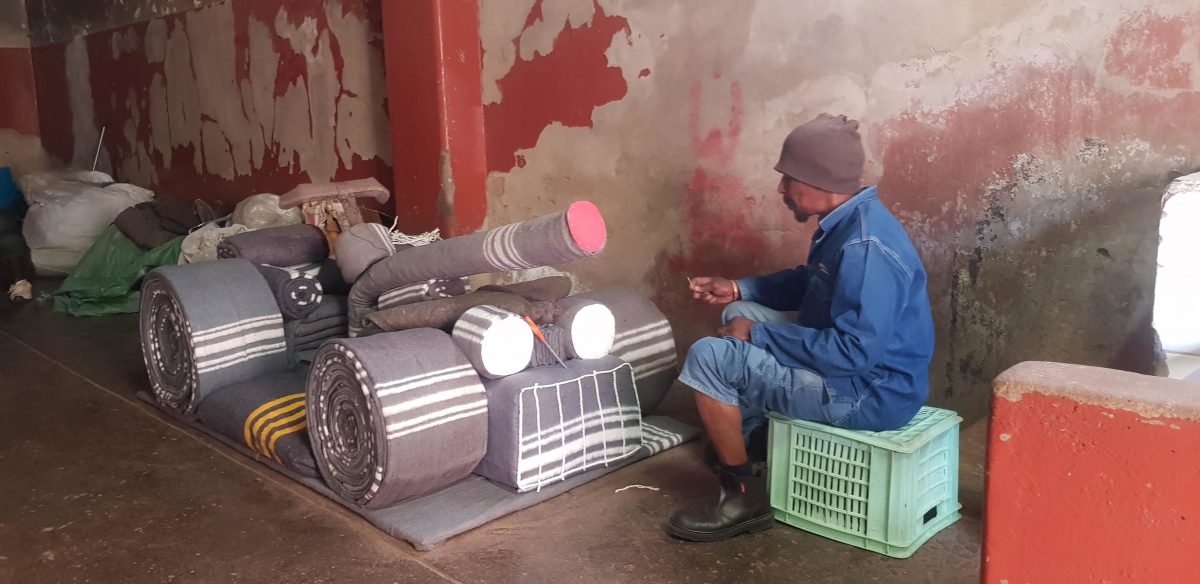 Most recently, Constitution Hill's Exhibition Officer – Ernest Ngubane (an ex-inmate of the Number Four men's prison) has been running a blanket sculpture workshop with fellow ex male prisoners Johnson Xathula, Isaac Luphindo, and Philbet Mokopotleng. Be sure to join our next workshop and don't miss these amazing sculptures of discovery on your tour!