In preparation for the 20th anniversary of South Africa's Constitution, which was signed into law on 10 December 1996, Constitution Hill hosted #Constitution20, a dialogue and exhibition launch at the Constitutional Court, on the evening of Thursday, 8 December.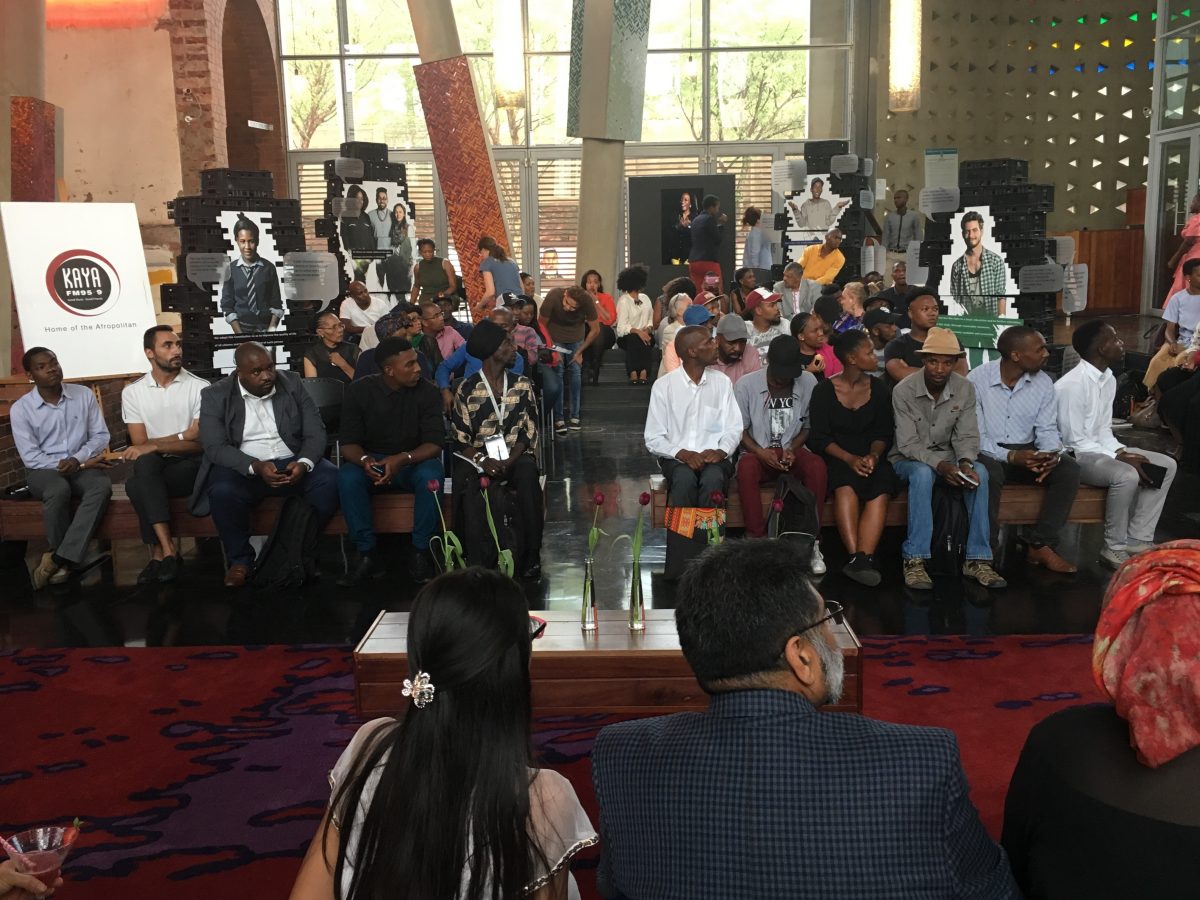 The event was attended by friends and partners of Constitution Hill and the Constitutional Court, members of civil society and members of the public. It was broadcast live on Kaya FM, with John Perlman conducting interviews with special guest speakers, including Gauteng Premier David Makhura, former chairperson of the Commission for Gender Equality and former political prisoner at Constitution Hill Joyce Seroke, and Advocate Kevin Malunga, the Deputy Public Protector.
A live Twitter chat was also conducted, during which South Africans were encouraged to share their views on #Constitution20. The questions posed on Twitter included describing what the Constitution means to you, what your hopes are for the future of South Africa, and whether you think the Constitution continues to serve the people of South Africa the way it was intended when it was signed 20 years ago.
A robust and productive debate ensued, with thought-provoking questions asked by the audience.
The evening also saw the launch of My Constitution, an exhibition curated by the Nelson Mandela Foundation. The exhibition features the opinions of 96 young people, aged between 19 and 22, from each of South Africa's nine provinces. These individuals, students and volunteers, employed and unemployed, heterosexual and LGBTI, able and differently abled, discuss how the Constitution and the Bill of Rights impact their lives.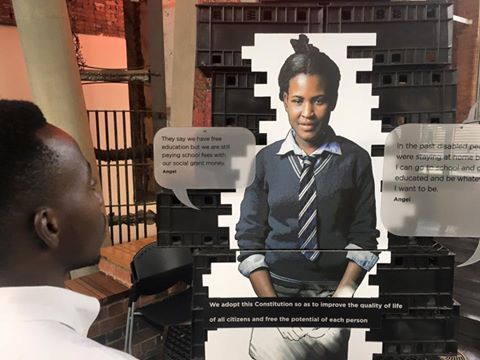 A snapshot of some of the evening's digital conversation is provided below. Share your views using #Constitution20.

Back then in 1996, Constitutional Assembly erupted into Mshini'wam immediately after adoption of #Constitution20😃😃 ⤵ pic.twitter.com/WRql8adDXW
— Moloto Mothapo (@MolotoMothapo) May 11, 2016
Did you know: Everyone is equal before the law and has the right to equal protection and benefit of the law. #Constitution20 @VisitConHill
— SAHRCommission (@SAHRCommission) December 8, 2016
#Constitution20 This is the supreme law of the Republic, do yourself a favour and read its contents. pic.twitter.com/w8Ltzouio2
— KhayelihleKhumalo (@KhayaJames) December 8, 2016
The Constitution allows us the freedoms and fundamental human rights along which South Africa is governed. #Constitution20 https://t.co/k03srBw21b
— Meruschka (@MzansiGirl) December 8, 2016
"Learners need to know about the Constitution, and about the rights that are enshrined within it." Activist Joyce Seroke. #Constitution20
— The GGDA (@TheGGDA) December 8, 2016
Deputy Public Protector Adv. Malunga the constitutional court has affirmed the law in South Africa #Constitution20
— M O T L A G A E™ (@Motlagae) December 8, 2016
Mam'Joyce Seroke reminding us what the constitution is about #Constitution20 pic.twitter.com/wDQ399ivYg
— Saki Zamxaka (@Saki_Zam) December 8, 2016