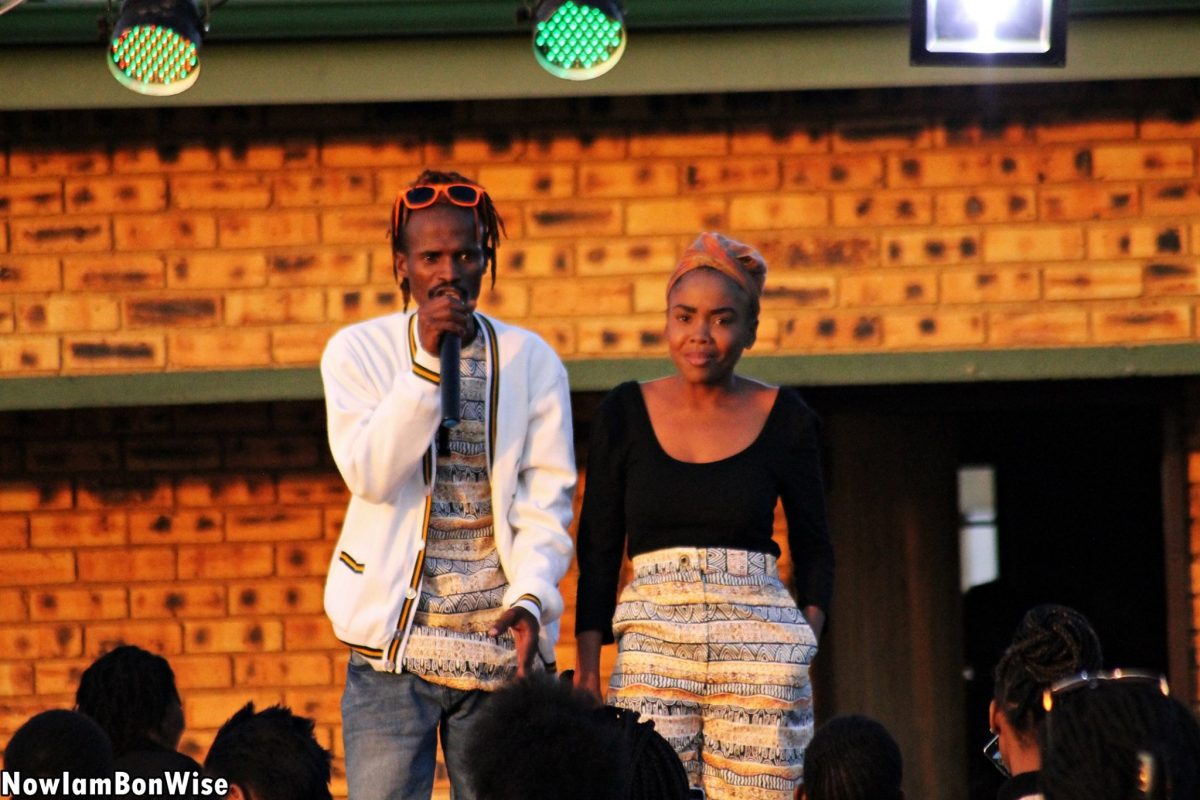 My name is Axolile, Lucky Mke ("NowIam", "bestly") also known as "uSbalagazi iNtwana yaseKasi the K1 Street President". I am a recipient of the 2nd Annual Gauteng Youth Excellency and Service Award under Sports, Arts and Culture, hosted by Gauteng Premier David Makhura and the Honorable Minister of Education Panyaza Lesofu. I am the former Ground Breaker title holder at the Katlehong North Clinic for Love Life (2009, previously a Youth Coordinator at Break Through Centre (2015-2018), a freelance Facilitator and Photographer for Gauteng Sports Arts Culture and Recreation at Sports, Arts, Culture and Recreation South Africa (SACR_SA) National Youth Camp since 2015.
I grew up loving cameras, I owned a few digital cameras and handy cams, however, I was formally introduced to Photography by Flo Mokale of Still Skills Creatives and the Flo Foundation when he came back to the Hood in late 2014 or early 2015. Within the first few months, Flo got me in as a Student at Still Skills Creatives where I would cover up for him when he is either double booked or his industry friends needed favours. I remember one time for quite some time, I assisted Jefferson "J-Bobs" Tshabalala of Kiri Pink Nob on his Theatre productions from Museum Africa, Market Theatre, Joburg Theatre, Hillbrow Theatre and Wits Theatre. At my capacity and my Company NowBonOld, we have hosted a couple of Hip-Hop Sessions and Fashion Shows like the Kasie Rampage and the Fashion Circle just to mention a few. We shot Music Videos for Riddikulous_SA and the late Klover the boi (May his soul Rest in Peace) just to mention a few. We are currently busy preparing and rehearsing for the Fashion Circle 2020 which took a total turnover due to the Corona Virus; now the show will be streamed online.
I am a patriotic South African who believes you should ask what you can do for your country, rather than asking what your country can do for you. As a young person living in the 21st century I believe I can defy the odds and attain the things I desire to have. I proclaim myself as a trendsetter and the K1 Street President-The streets are my Ramp.
For more information on Axolile Lucky Mke and his company, check out his socials:
Twitter: @NowIam_AL
Instagram: @nowiamal
Facebook: NowIam AL (Axolile Lucky Mke)