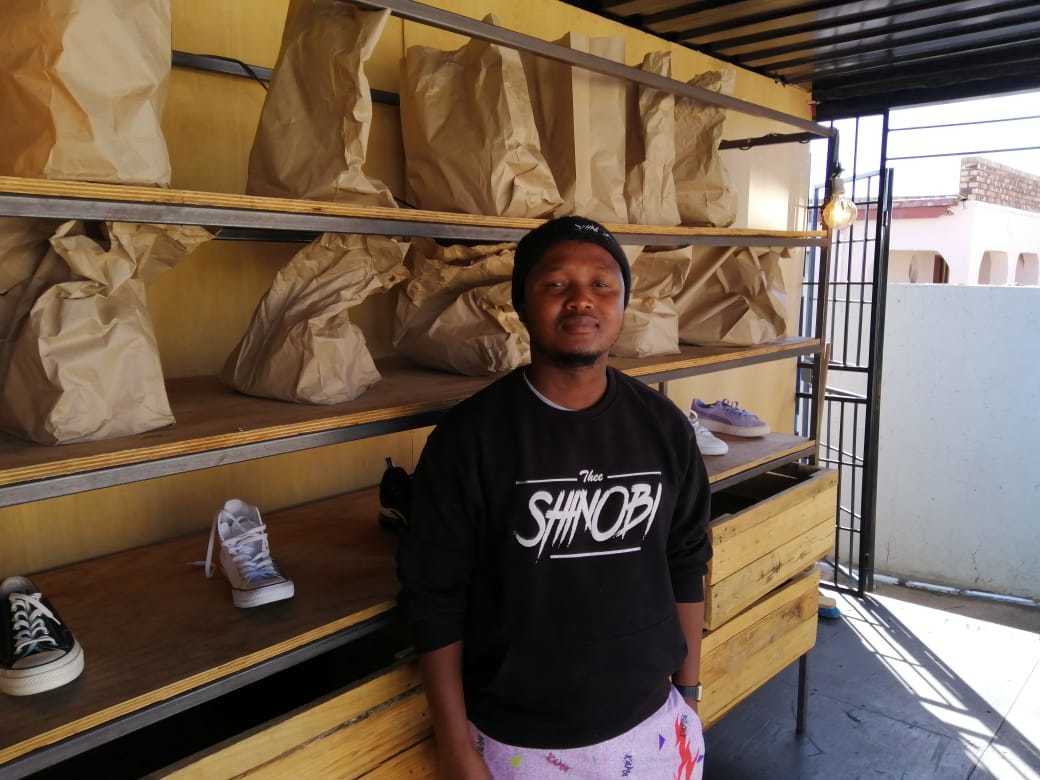 My name is Gontse Nxumalo and I am 28 years old. I grew up in the dusty streets of Orlando East in Soweto, a township with rich history and heritage, and like most of the kids in the neighborhood, I was raised at my maternal home by uMama with the help of uGogo. Papa (My Dad) was there as well, however, I did not spend much time with him due to their separation (you know how it is for most of us township boys). I am a son of a saleswoman and a legendary kwaito artist. My mom is the strongest woman I know in my life, and my dad is the most creative being I am yet to meet. My dad, Ditshotlo "Jairus" Nkwe is part of a legendary kwaito group called Trompies from Soweto and when I was 3 years old, him and a group of friends founded Kalawa Jazmee which became one of the biggest music record labels that paved the way for most artists in Mzansi, so as you can see the spirit of building things from the ground is engraved in my DNA (LOL).
I am a Sneaker Care Technician and Founder of Orlando Sneaker Care Technicians, a sneaker cleaning and shoe care business based in Orlando East, Soweto. We are basically in the market of selling convenience because we understand that most people do not have much time to clean their sneakers due to their busy schedules. We offer services such as sneaker cleaning, nubuck/suede renovations, leather maintenance, heel maintenance, repairs and a bit of customization-the aim is to restore the lost love and relationship you had with your shoes, we are simply a one-stop shop catering for all your shoe needs in Soweto.
The reason I named it after the township I was raised in was because I always had hope that something great will come out of my Kasi (Township) and as black kids growing up in harsh conditions and lack of opportunities, I also felt like we deserved the best things life had to offer. In a way, building my business here was part of contributing to the betterment of my community. Another inspiration was to show the ones coming after me that it is possible to come from eKasi(the Township) and still dream big, and that is why I built my store without sponsorships or any backing but perseverance, hard work and the love from the people. We cannot keep waiting for others to come and build for us, we might as well do it on our own and create jobs for our people, all we have is us to be honest. Through this trial and error we have managed to create 3 full-time jobs (Bongane Nkabinde 23, Khulekani Zulu 26, Katlego Mthembu 30) and 2 part-time (Lebogang 16 and Nkosinathi 15) and as we grow we will continue to remove our brothers and sisters from the streets.
To every young person out there trying to build something, my message to you is to never ever doubt your capabilities or settle for less, be true to yourself and what you stand for, it's okay to believe in your dreams and always strive to make this world a better place as long as you live .