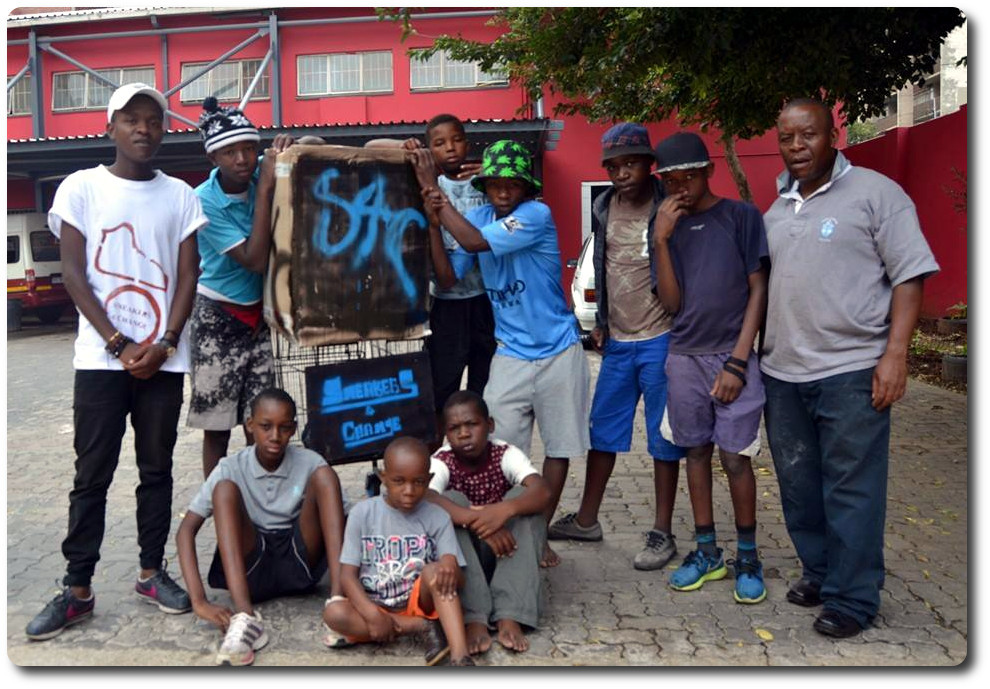 I'm Sibusiso Zulu , 27 years of age. I'm an active ambassador of creative and social change. In 2014, I founded Sneakers 4 change , a social enterprise that collects and donates sneakers to the less fortunate. We use the whole sneaker culture as a tool to inspire the youth. To date we have collected and donated over 10 000 pairs of sneakers. We donate to orphanage homes , skating schools or sports organizations, and anyone who is need. Growing up, I didn't have proper footwear and I know first-hand, how it can affect you physically and mentally, especially as a young person who is already battling with self-confidence issues.
Sneakers 4 Change celebrates and promotes the whole sneaker culture , which has a huge influence on young people. We use this to positively influence the youth , inspire them to be bold and fearless in pursuing their different passions. We also create a platform for access to opportunities and relevant information for the youth. One of the ways we do this is through our annual sneaker art exhibition. We recycle worn out sneakers into visual art pieces. We work with 5 ground level artists, take them through a series of workshops with industry experts , then curate an art exhibition in an art gallery. One of our biggest highlights occurred on our 2nd annual sneaker exhibition in 2019, we were honoured to take the Duchess of Sussex on a private tour of the exhibition.
Sneakers are more than footwear to the youth, they are a symbol of an inspiring and personal journey to greatness. We use them to inspire the youth to be great regardless of their circumstances. To be active in pursuing their dreams and facilitate positive change within their households. To uplift their communities one pair of sneakers a time.
For Donations or more information www.sneakers4change.org or email sneakers4change@gmail.com